PUNJAB SCHOOL EDUCATION BOARD DIRECTED TO DRAW ROADMAP FOR POPULARISING PUNJABI LANGUAGE
EXPERTS FROM PUNJABI UNIVERSITY PATIALA TO HELP IN TASK
EDUCATION MINISTER CONDUCTS MEETING TO DISCUSS THIS IMPORTANT PROJECT
NewZNew (Chandigarh) : The Punjab Government has decided to teach Punjabi language online to the language lovers outside the state so as to popularize it worldwide. For this purpose, a comprehensive roadmap is being chalked out in league with the Punjab School Education Board. The government would also rope in Punjabi University Patiala for the mission.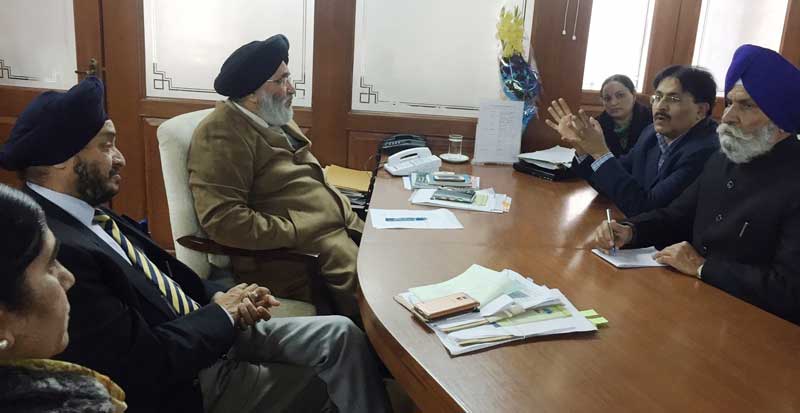 This was disclosed by Education Minister, Punjab, Dr. Daljit Singh Cheema in a meeting held today at Punjab Civil Secretariat concerning the issue. He further said that this novel initiative of teaching Punjabi online to the Punjabi immigrants living outside the state would greatly benefit those desirous of learning the language and be in tune with their roots. Divulging more, he said that the responsibility of preparing syllabus has been entrusted to the officials of the board and Dr. Lehal. He elaborated that as Punjabi University, Patiala has done immense work on online fonts of Punjabi language, the Education Department would take help of their expertise.
Adding more, he said that a test would be conducted of the candidates seeking to learn Punjabi online which would keep every candidate abreast of his knowledge and ability. He said that SAD-BJP government had enacted Punjabi Language Act under which Punjabi is being taught as regular compulsory subject from 1st and Hindi from 3rd standard.
In the meeting, Secretary School Education Mr. H.S.Nanda, Chairperson of the board Dr. Tejinder Kaur Dhaliwal, Vice Chairman Mr. Suresh Tandon, D.P.I. (EE) Mr. Harbans Singh Sandhu, Director, S.C.E.R.T. Mr. Sukhdev Singh Kahlon, Punjabi linguistic expert Mrs. Parminder Kaur and Mrs. Rajinder Kaur Chauhan and computer expert of Punjabi from Punjabi University, Patiala Dr. Gurpreet Singh Lehal were also present.