Education Employment Summit 2018 held at NITTTR : National Institute of Technical Teachers Training & Research (NITTTR) and FICCI jointly organized "Education Employment Summit 2018" with the objective to bring industry and academia at A common platform and ponder over the strategies for generating employment for Industry 4.0.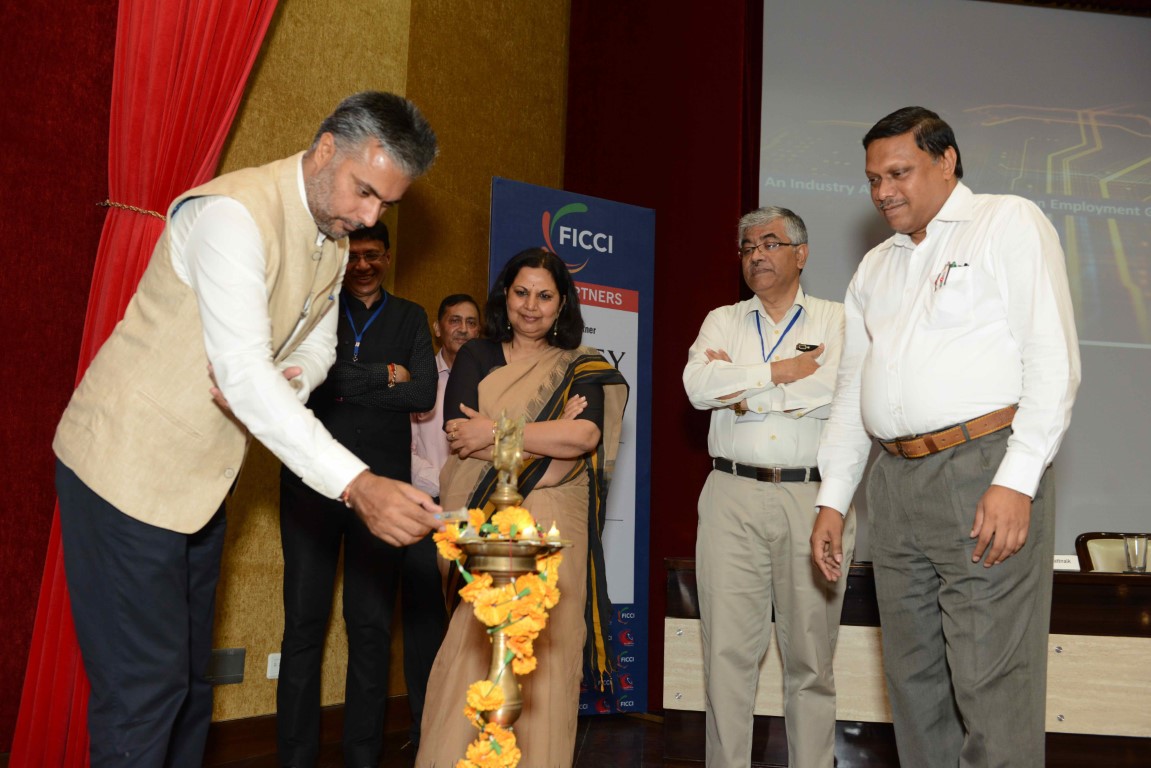 Speaking at the Summit Ms. Jyoti Arora, IAS, Additional Chief Secretary, Department of Education, Government of Haryana emphasized on the need of building industry -academia partnerships to prepare our future generation with right skill sets so that they become employable in global framework.
The summit witnessed the gathering of 250 academicians and leaders from industry, where progressive dialogue took place on issues like education for employability, future of jobs, industry – academia collaboration beyond CSR, convergence of teaching methodologies and emerging technologies, job creation in an era of disruptive technologies. The recommendations of the Summit will be submitted to Education Secretaries of all Northern India states for further industry involvement to align the education and skill framework with industry requirement.
Read More : North India Skill Summit, 2017 Strives to Hone Skill Development
Dr. Sarit K Das, Director, IIT, Ropar spoke elaborately on building excellence in professional institutions.  He also spoke on role of professional institutes in meeting the changing manpower requirements of world of work.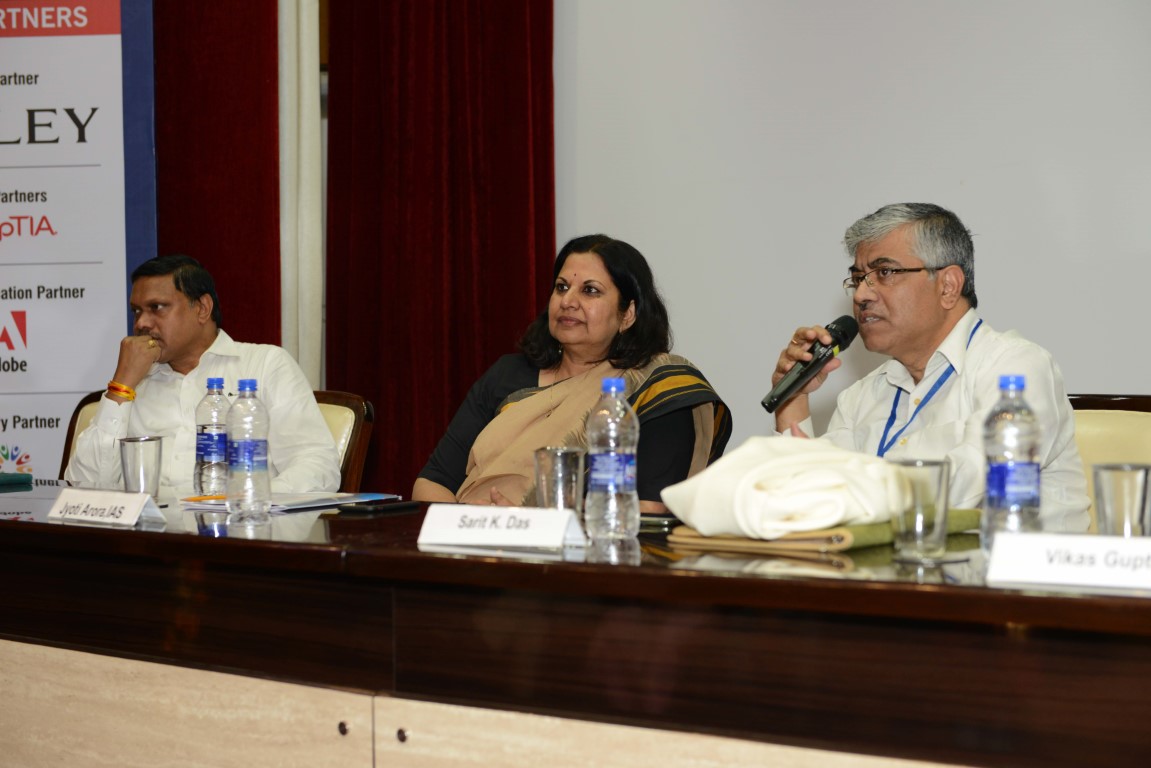 Director, NITTTR, Chandigarh, Prof. SS Pattnaik, while speaking on the challenges posed by Fourth Industrial revolution, block-chain technology, machine learning, artificial intelligence, augmented reality, virtual reality, data analytics and use of robots in different jobs advised the technical institutions to face the challenge head on and respond favourably to the fast changes taking place in the world of work.
Mr. Vikas Gupta, Managing Director, Wiley India and key member of FICCI North India Task Force on Higher Education and Skill Development in his address mentioned that Industry 4.0 will be an era of continuous learning, unlearning and re skilling. There is an opportunity for specialist learning solution providers including publishers, universities, and industry to collaborate for integration of learning outcome focused solutions in curriculum. It will equip the future workforce with right skill set and be ready for future jobs.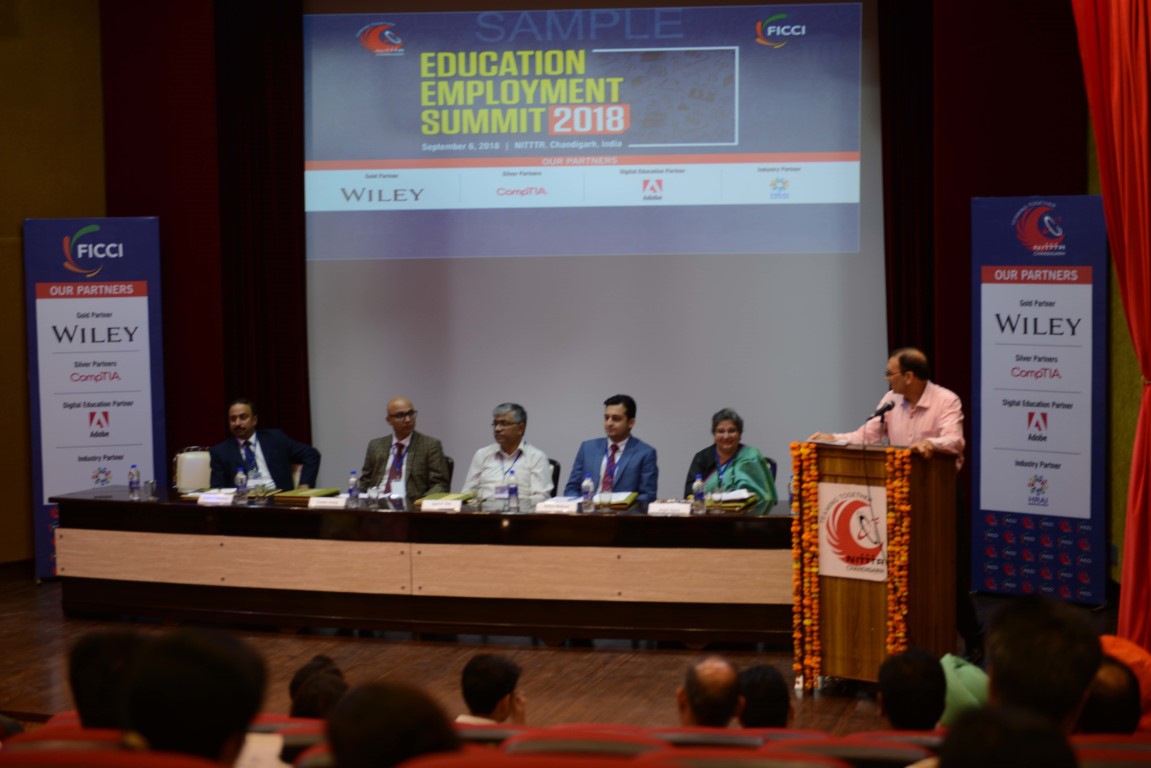 Prominent among the speakers from industry included Mr. Aditya Malkani, South Asia Representative, The Association of Commonwealth Universities, Ms. Anjali Raina, Executive Director, Harvard Business School India Research Centre, Mumbai, Mr. Vikas Gupta, Managing Director, Wiley India, Mr. Pradipto Chakrabarty, Regional Director, CompTIA, Bangalore, Mr. Chetan Verma, CEO India, Bravo Consulting Group, Australia, Mr. Shailendra Jain, Director, Sant Longowal Institute of Engineering and Technology, Dr B S Satyanarayana, Vice Chancellor, BML Munjal University, Mr. Supreeth Nagaraju, Head Education (West South India & SriLanka), Adobe, Mr. Vikas Vats, President, HR Association India, Mr. DP Singh, Senior Executive VP, Chandigarh University, Mr. Rishi Pratap Singh, Director, Application Development Services, Prof.(Dr.) MPS Ishar, Vice Chancellor, Maharaj Ranjit Singh PTU, Bhatinda, Punjab, Prof.(Dr.) BS Ghuman, Vice Chancellor, Punjabi University, Patiala,  addressed the gathering in various panel discussions.
Read More : Chandigarh to host 5th National Organic Farming convention
Meanwhile on Wednesday, Ajit Balaji Joshi, IAS, Deputy Commissioner, Chandigarh inaugurated National level 30 hours prototype development competition TechSpardha2K18 for PG Engineering students on "Low Cost Sustainable Technology for Smart Villages" today.  TechSpardha2K18 is a platform for encouraging learning, collaboration, growth, innovation, and fun among student network of technical talent. 13 teams from Punjab, Haryana, Tamil Nadu and Chandigarh participated in the final round of the event.