Sony SAB's Comedy show Jijaji Chhat Per Hain has been leaving viewers in splits with every episode, where situations just keep getting funnier. Recently, viewers saw Pancham's mother (Upasana Singh) showering love on Elaichi (Hiba Nawab), who she thinks is her 'bahu', because of the lies told by her son Pancham (Nikhil Khurana). She even gifted Elaichi a Kangan.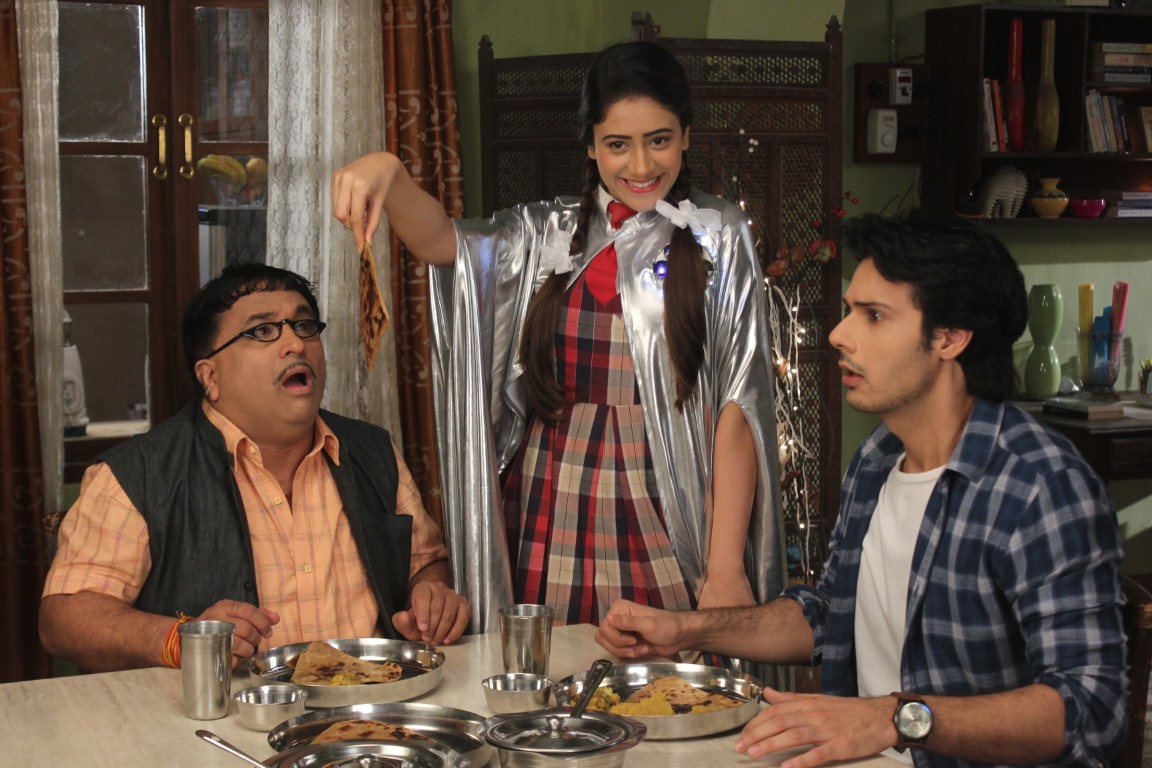 Viewers are in for a treat in the upcoming episodes, with Elaichi getting hold of an invisible cloak. Terrorists are trying to get their hands on the cloak created by Elaichi's science professor to fulfil their evil plans on Independence Day. In order to protect the cloak from their malevolent intentions, the professor entrusts Elaichi with its safety. Initially, Elaichi, with Sunita by her side, has fun playing pranks with it, but eventually realizes that she cannot be fooling around with something so powerful. Meanwhile, terrorists end up kidnapping Pancham since they feel he is the one closest to Bijli Hindustani.
With great power comes great responsibility. Aided by the invisible cloak, will Elaichi be able to save Pancham and the city from attack, as 'Bijli Hindustani'?
Hiba Nawab, who plays the role of Elaichi said, "I have always wanted to play the role of a super hero on-screen and 'Bijli Hindustani' surely fulfills this desire of mine. I thoroughly enjoyed shooting for this track and am sure that viewers will love watching Elaichi don this avatar in her quest to protect the city."
Stay tuned to Jijaji Chhat Per Hain every Monday to Friday at 9.30pm only on Sony SAB