Sony Sab has made inroads into the hearts of its viewers with its great content. The recently launched show Jijaji Chhat Per Hain has  already won the hearts of its audiences with its  hilarious storyline and the shows unique name.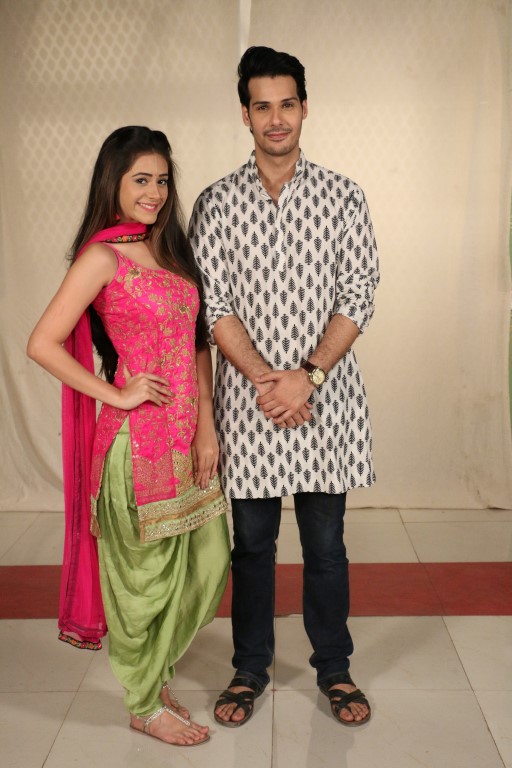 In the upcoming episode the audience will be once again entertained with a hilarious circumstance. Murari (Anup Upadhyay)  is informed by the barber (Yogesh Tripathi) about a fast called Yamunaji ka vrat which is to be done on 'Paush Purnima' (month's full moon day) This fast is performed by all married women for the wellbeing of their marriage and long life of their husbands. Motivated by this, Murari requests his wife Karuna (Soma Rathod) to keep the fast.
Mischievous Elaichi (Hiba Nawab) decides to take advantage of this situation  and blackmails Pancham. She wants Pintoo (Harveer Singh) to keep the vrat too. The fast requires Pintoo to dive in a saree & dip into the Yamuna River at 4am on the said day. Pintoo is scared of his truth being revealed and pleads with Pancham (Nikhil Khurana) to get him out of the situation.
However, snubbed by Pancham after he refuses to go on a golgappe eating date with her, Elaichi refuses to change her mind. Elaichi tells Pancham that fasting is compulsory.
Will Pancham fall for Elaichi's demands? Will Elaichi tell the truth about Pintoo and Pancham to Murari?
Commenting on the track, Nikhil Khurana who plays Pancham said," Elaichi is hell bent on making Pancham pay for the lies regarding his marriage. In an attempt to punish hi She devises new techniques to get the truth about pinto out in the open Pancham and Pintoo have to stay strong and work around their challenges together."
Catch all the fun in Sony SAB's newly launched show, Jijaji Chhat Per Hain from Monday to Friday at 10 pm!