The producers of Sanjay Leela Bhansali's Padmaavat, which has been embroiled in controversy since the beginning of its shoot, have moved the Supreme Court to challenge the ban on release by some of the states.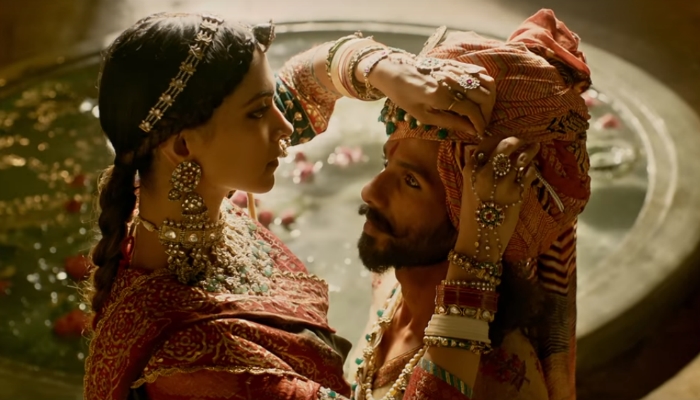 The top court has accepted the plea and is slated to hear the matter soon, since the film is scheduled to release on January 25.
Notably, the film has already been given clearance by the Central Board of Film Certification (CBFC), which had formed a panel comprising historians and members of royal family to take a call on certifying the film.
Several states, including Rajasthan, Gujarat and Haryana, have declared that they won't allow the film to be released in theatres, alleging distortion of historical facts.
Also, not refusing to budge from its stand, the Rajput Karni Sena has maintained that they will not accept anything short of a country-wide ban on the film starring Deepika Padukone, Shahid Kapoor and Ranveer Singh in lead roles.
"We want nothing less than a nation-wide ban on the movie," Karni Sena chief Lokendra Singh Kalvi said.
He added that he is urging Prime Minister Narendra Modi and chief ministers of all states to understand the feelings of the community.
The movie was mired in controversy after various Rajput groups, including Rajput Karni Sena, raised their objections towards the content of the film.
During the certification process of the film, Bhansali appeared before a parliamentary panel where he said that the film is an adaptation of Sufi poet Malik Muhammad Jayasi's "Padmavat".
Featuring Deepika Padukone as Rani Padmavati, Shahid Kapoor as Maharawal Ratan Singh and Ranveer Singh as Alauddin Khilji, the film was given a U/A certificate from CBFC recently.
The board had asked the producers to change the title, along with four other modifications.
Rajput Karni Sena had also raised objection to an apparent dream sequence between Deepika and Ranveer, but in the latest advertisement, the makers have clarified there is no such scene in the lavishly-mounted period drama.