Goldstone Infratech Limited (Listed on BSE & NSE – GOLDINFRA), country's largest manufacturer and suppliers of Composite Insulators in India, has today announced that the company's state of art electric bus  is undergoing trial runs for Chandigarh Transport Undertaking. The government authority is assessing these Zero Emission and Noise Proof buses manufactured by Goldstone Infratech Limited by running it between ISBT 43 to IT PARK and MANASA DEVI for 15 days to evaluate its efficiency.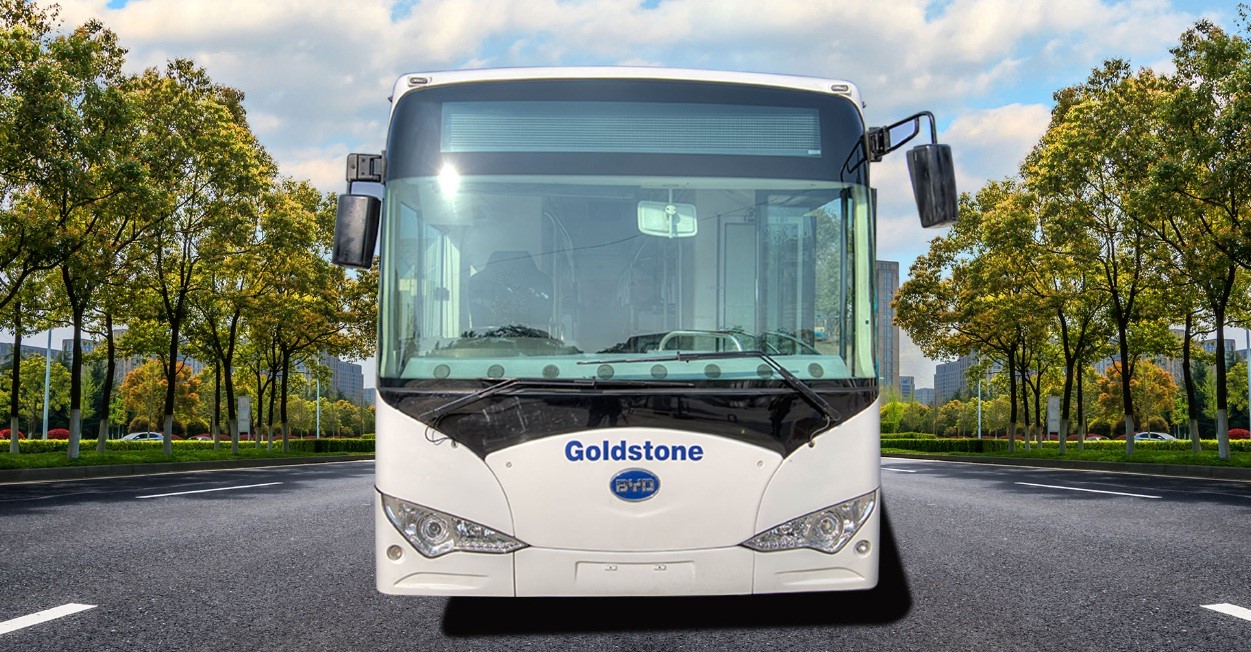 Over the last 10 days the bus has successfully clocked 240kms on a single re-charge lasting of 12 hours minimum. The Bus has been on track across all terrains and the length and breadth of the city.
Goldstone Infratech's 35-seater buses with Front and rear Air suspension offer comfortable rides. These Electric Buses are manufactured in tie-up with BYD Auto  Ltd – world's renowned electric vehicle brand. Each bus can run up to 250 KMs in a single stretch and can be quickly recharged in only 4 hours due to is Three Phase Chargers with fast charging technology. The Fire proof LFP batteries installed in these buses uses LiFePo4 as Cathode material ensures Longer lifetime, better power density and is the Safest technology due to Chemical and thermal stability. These buses are also equipped to provide On board maps & navigation system and Wi-Fi for internet connectivity. It can run consistently at a speed of 70 to 80 KMs per hour and reduces the carbon footprint drastically. As per many studies, a single diesel bus each year emits 48,000 KG of Carbon Dioxide & other harmful gases. It also increases the temperature and impacts the ecological balance of the geographies.
Mr.Anand Swaroop, Group Chief Operating Officer – Goldtsone Group said, "Chandigarh has always been one of the model cities of India. This initiative of Chandigarh Transport Undertaking of introducing the ZERO EMISSION Public Transport System in the city will be yet another achievement for the City. Goldstone Group has always endeavored to offer the best products to its customers and we are sure that soon people of Chandigarh will enjoy the smooth and comfortable rides in these eco-friendly Electric Buses from Goldstone."
Prior to these trials, Goldstone Infratech has completed successful trials of their electric buses in the
Manali-Rohtang pass in Himachal Pradesh, Rajkot, Delhi, Bengaluru and Hyderabad. This was for the first time that an electric bus was driven at a steep gradient and over 13,000 feet altitude. The procurement of buses by the Chandigarh Transport Undertaking will follow after the successful trial runs by the company.