Emphasis on making Himachal the best state in cleanliness: Suresh Bhardwaj: Urban Development Minister Suresh Bhardwaj congratulated the people of Himachal Pradesh for achieving sixth place in the entire country according to the Swachhta Survekshan-2020 and appealed to make the Himachal Pradesh the best state in cleanliness in future.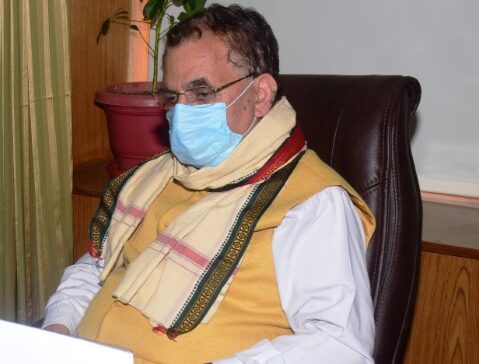 Suresh Bhardwaj said that the Swachhta Survekshan -2020 awards have been declared by the Ministry of Housing and Urban Affairs, GoI, in which Himachal Pradesh has secured sixth rank in the first category. The state was ranked 20th in this survey last year. The credit of this achievement goes to the people of the state, who have made cleanliness an important part of their culture, he added.
The Urban Development Minister said that according to the Swachhta Survekshan -2020, Shimla city of the state has secured 65th position out of total 382 cities. He thanked Municipal Corporation Shimla, all sanitation workers and SEHB Society Shimla for this achievement and said that now the efforts should be to make Shimla reach in top-10 position by continuously progressing in cleanliness standards in the city.
Suresh Bhardwaj said that cleanliness has been an integral part of our culture for centuries. The father of the nation, Mahatma Gandhi, always laid special emphasis on the importance of cleanliness and presented examples for people to maintain cleanliness around themselves. He believed that cleanliness keeps the body and mind healthy. According to him, cleanliness should start from the villages of the country because the image of India is reflected from the villages.
The Urban Development Minister said that Swachh Bharat Mission was launched by Prime Minister Narendra Modi on 2nd October, 2014 in the country to realize the dream of Mahatma Gandhi of 'Clean India' and under this mission special emphasis is being given to cleanliness in the entire country and is being appreciated all over the world. Under the leadership of Chief Minister Jai Ram Thakur, the State Government has done significant work in various fields under Swachh Bharat Mission. The state had already been declared an open defecation free state. Scientific management of solid waste is being carried out under the Swachh Bharat Mission in the state. People are also being made aware about hygiene and public health.
He thanked the people and all the stakeholders for this remarkable achievement and appealed to make their significant contribution in the resolution to make the state the best state in terms of cleanliness.