ENCORE RECORDS is the record label of Bombay Bairag LLP launch his first punjabi single track "Love forever" with producer AR Thakur & singer Hasrat at Chandigarh press club.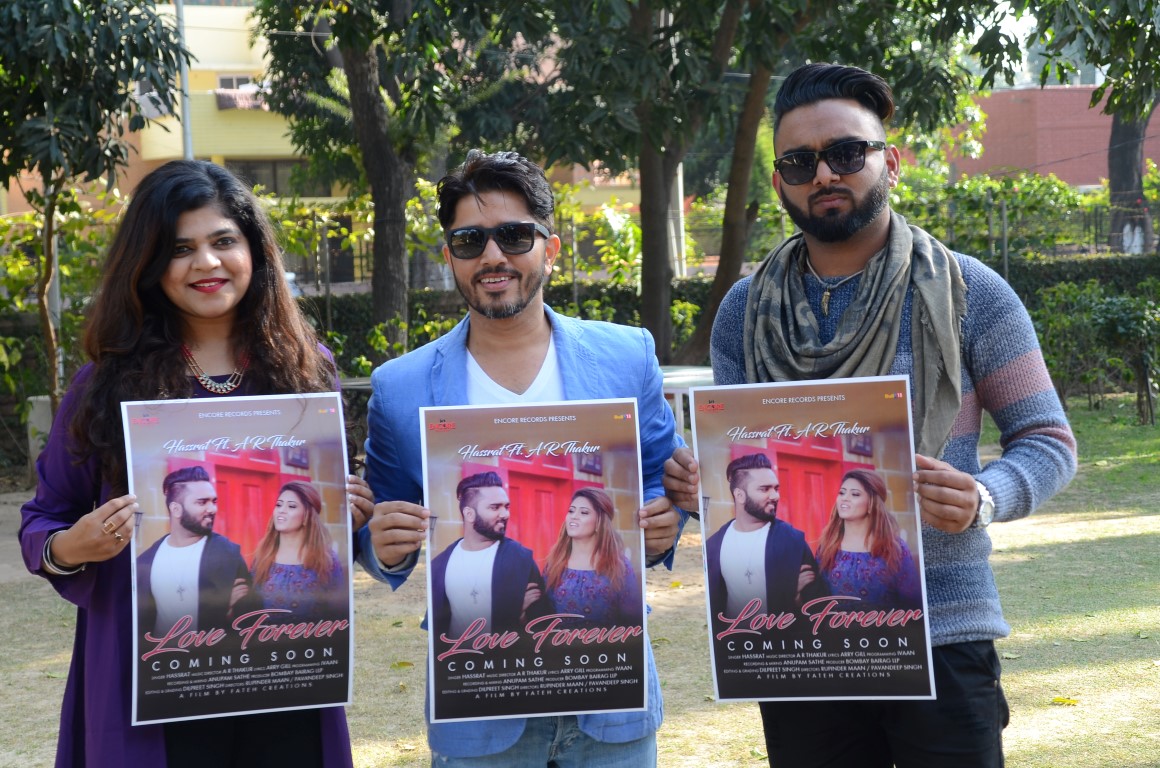 AR Thakur addressing a press conferance the independent music scene in India is still at a nascent stage.  Independent artistes face multiple challenges including distribution and promotion issues. They rarely find mentors to groom them on the business side of the music industry, rarely do they get a firsthand experience and insight on judging the audience response.
ENCORE RECORDS has been created to fill this current void in the Indian music industry, it has been created with an intent to discover, groom and promote homegrown talent who aspire to do independent music.
Bombay Bairag LLP started in 2016 as a flagship Band under the same name, Bombay Bairag. It is an indie fusion collective of singer-songwriters led by A R Thakur aka A R. Backed by Hassrat & A'va on vocals, the band has a unique strength of having three talented vocalists who excel in presenting the original & authentic sound of the band.
The band composes across genres while relying heavily on its knowledge of various musical streams such as Indian Classical, Sufi, Jazz etc.
The band's sound is appreciated both by discerning as well as easy listeners. Since its inception in 2016, the band has collaborated with industry heavyweights such as Fazal Quereshi, Ajay Pohankar, Chintoo Singh Wasir & Sanjoy Das and has performed across marquee venues & festivals including Times Lit Fest, Kala Ghoda Arts Festival, Lager & Barrel Festival, Hyderabad Lit Fest, Hard Rock Café, MTV Flyp, Music Mojo, IIT Delhi & Mood Indigo, IIT Mumbai.
In 2017, the band diversified to create 3 other sister bands namely, The Joint Family, Republic of Music & The Dancing Dervish who cater to audience across different genres.
Bombay Bairag LLP sees a role for itself in promoting independent talent in India and all its endeavors including Encore Records are meant to further this noble goal.