As part of The Election Commission of India's (ECI) National Voters' Day pledge, people who are 18 years and above will receive a reminder in their Facebook News feed to take a National Voter's Day pledge on 25th January.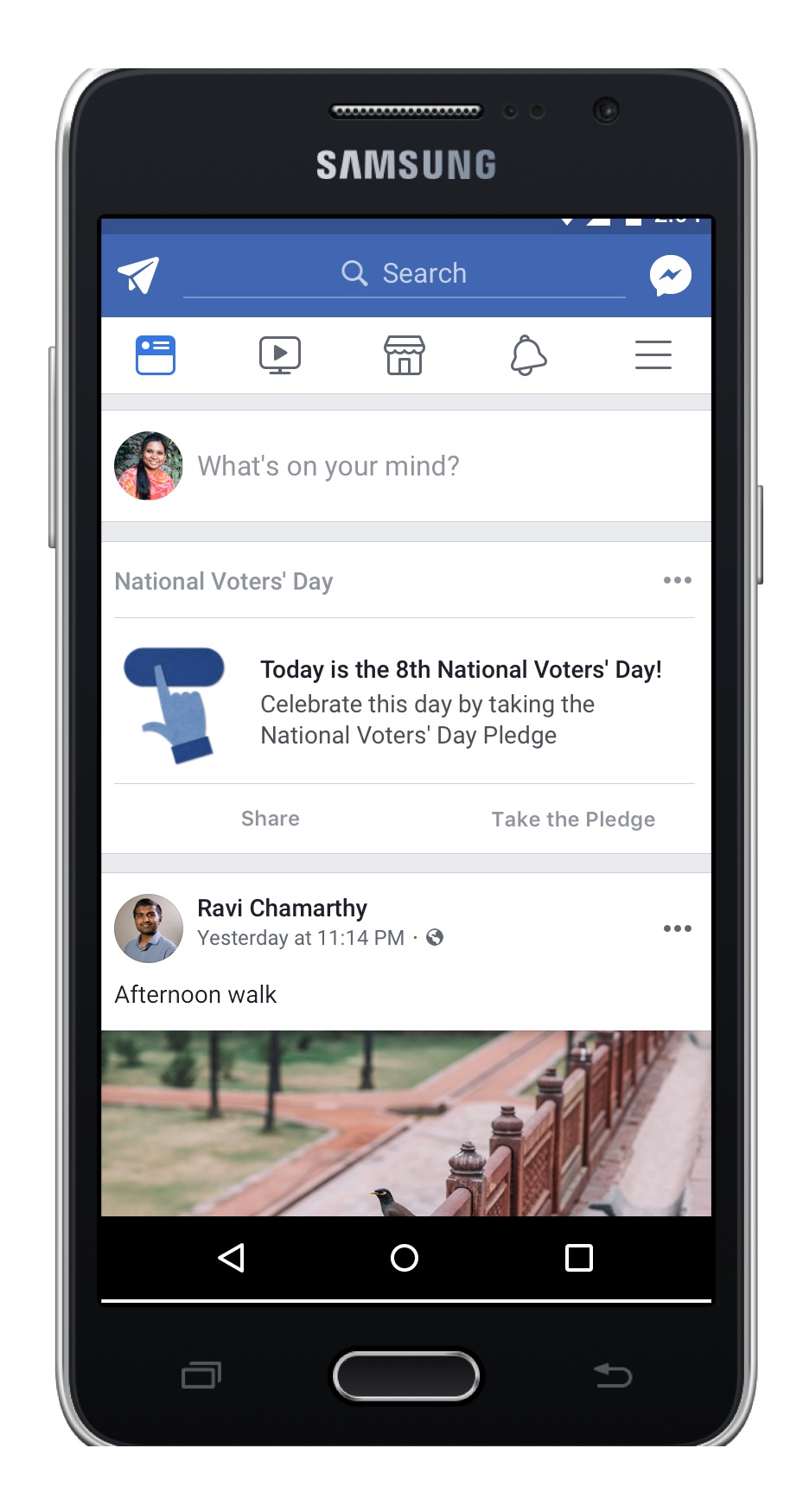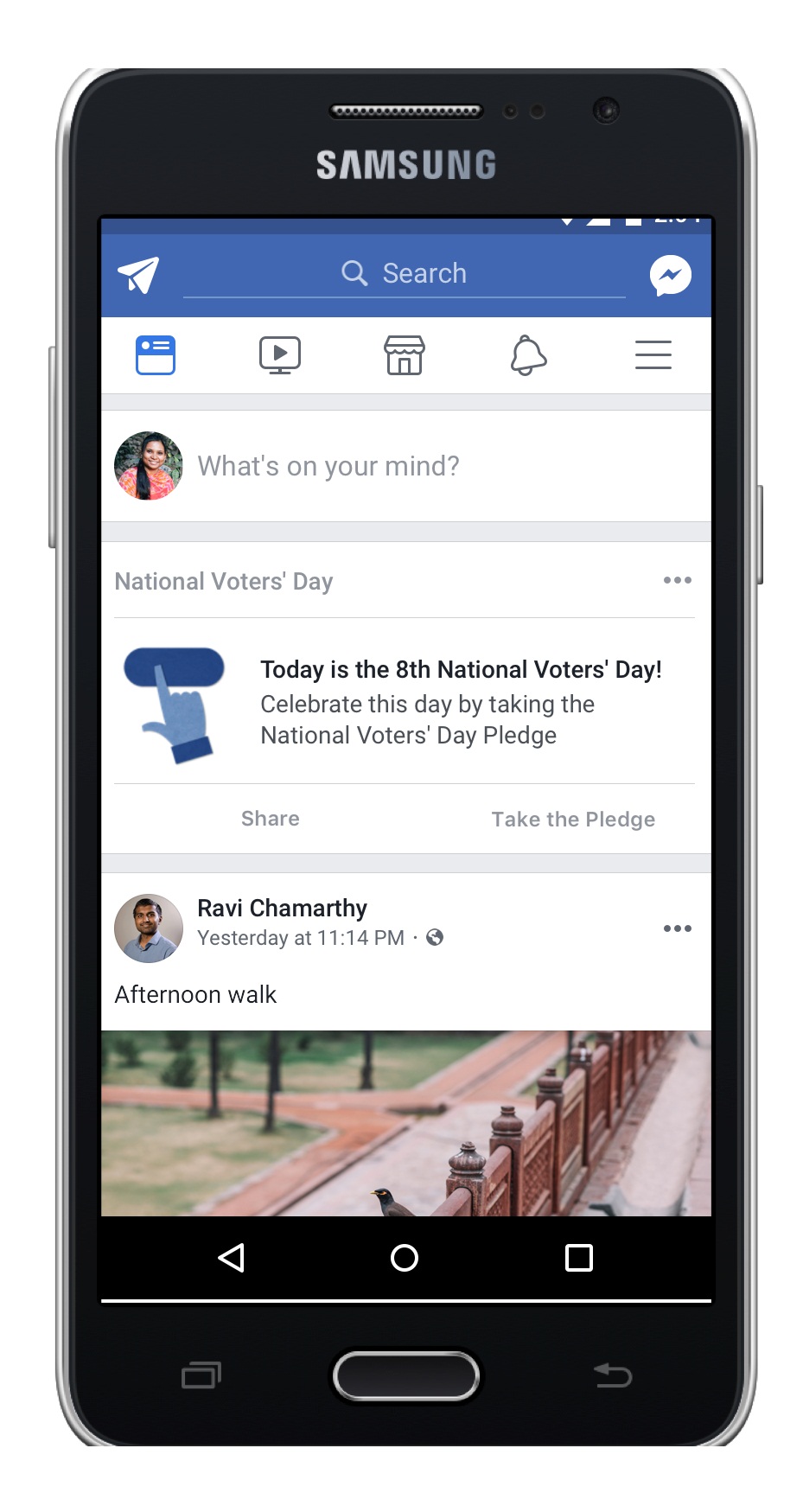 By clicking on the "Take the Pledge" button, people will be directed to the ECI's Facebook post which will have the National Voters' Day pledge. The feature is designed to support the ECI's ongoing initiatives to encourage the participation of young voters in the electoral process.
O P Rawat, Chief Election Commissioner, Election Commission of India said, "On the 8th National Voters' Day, the Election Commission of India is happy to join hands with Facebook for one of the largest Voters' pledges. Through the 'pledge' let us renew our resolve to uphold the rich democratic traditions of our country and our commitment to the cause of free, fair, peaceful and participative elections."
Nitin Saluja, Politics and Government Outreach Manager for India, South & Central Asia, Facebook said "People use Facebook to learn about, talk about, and get involved with the issues that matter to them. We want to make it easier for people, especially young people, to participate and have a voice in the electoral process – on Election Day and every day."
Background:
We have previously rolled out the voter registration reminder in India in partnership with Election Commission of India and its Chief Electoral Officers during the State elections of 2016 and 2017.
We also partnered ECI to register first-time voters. As part of this, all users who turn 18 received a News Feed reminder wishing them a happy birthday and reminding them to register to vote on the ECI's website.
Over the last 6 months, Facebook in India, in partnership with Youth Ki Awaaz, has been running a large voter empowerment campaign – #JetSetVote. The campaign started with the aim to create a large, growing community of first-time voters across India's campuses who are aware and informed about their voting rights and responsibilities – hence creating more active citizens.