NewZNew (Chandigarh) : Eminent Fashion Designer Karishma Shahani and a leading Interior Designer Wasim Khan are in the city for 3-day Workshop to guide young Design talent of Inter National Institute of Fashion Design (INIFD), Chandigarh on vital practical aspects of design, also various methods of research and presentation techniques.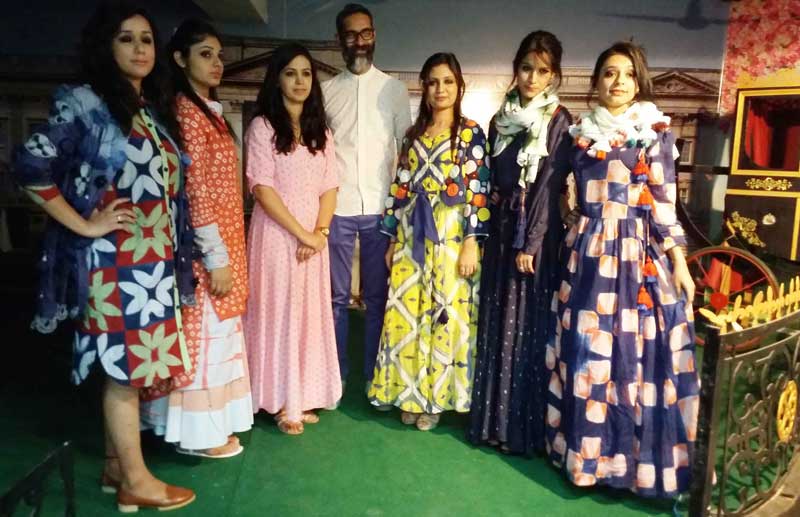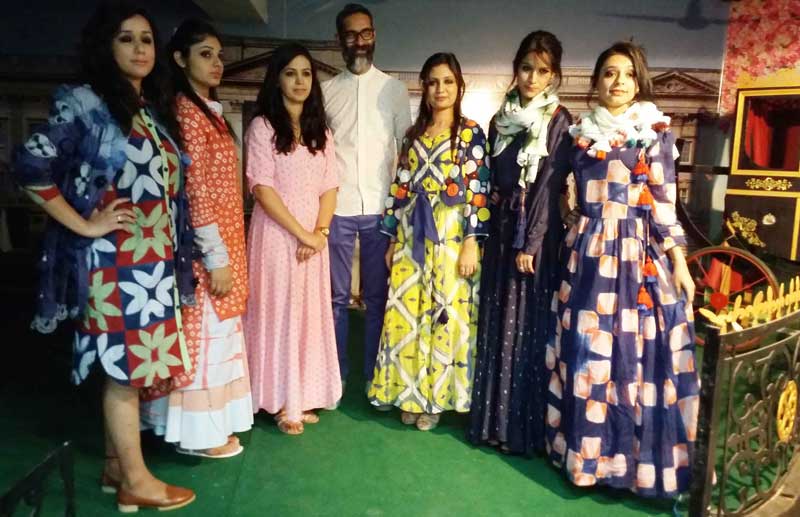 Fashion Designer Karishma Shahani label [Ka]-[Sha] is a Graduate from London School of Fashion and a recipient of various design awards, she showcases her unique creations at India's biggest Fashion event 'Lakme Fashion Week' for many successive seasons and many Design festivals & fashion events nationally & internationally.  Designer Karishma Shahani also displayed her collection which is modeled by INIFD student designers.
Interior Designer Wasim Khan is a Spatial Design Graduate from the National Institute of Design, Ahmedabad and a Director at Lemon Design – an award winning Strategic Branding and Integrated Design Consultancy. Wasim Khan involved in 'Dandi Kutir' museum inaugurated by Prime Minister of India Narendra Modi recently. Dandi Kutir is a museum on the life and works of Mahatma Gandhi in Gujarat's capital Gandhinagar. He has been a core member of design teams for monumental projects like the Khalsa Heritage Museum & Ahmedabad City Museum.
The Fashion Design workshop by Karishma Shahani was to make Fashion Design students understand the limitation and benefits of using the available materials like found objects, textiles, recycled and up cycled material within a fixed time span and be able to work with it.  Eminent Designer shared the strong focus on understanding the inspiration, applying it, realising it through garment style, it's surface development and conversation thereafter.
The exclusive design workshop by Wasim Khan was to make the Interior Design students understand the basic guiding principles of Interior Design relating to the planning & function of the space and exploring the suitability for the people who will use it. The students were taught to create a well-planned interior that feels balanced, harmonious and where spaces flow effortlessly into one another as the designer needs some knowledge of proportioning systems and grasp of the idea of scale.
Designer Karishma Shahani has made a niche in the Fashion world under the label [Ka] – [Sha]. The most appreciated collections at Lakme Fashion Week by Designer Karishma Shahani are known for her detailed surface treatment that is a delight to wear and are highly valued by media, journals & glitterati.
Interior Designer Wasim Khan believes in exploring new dimensions of design, new articulations of the philosophy and new parameters of practice across the world. He takes workshops & lectures at various institutions including MIT Institute of Design, Symbiosis Institute of Design (SID), NIFT, School of Fashion Technology (SOFT), IIPM and many more. His art direction was appreciated worldwide in the film 'Dansh', which was nominated for numerous international festivals including the Palm Springs International Film Festival, the Bangkok International Film Festival & the OSIAN Cinefan Film Festival.
Designers Karishma and Wasim shared their talent and experience with the students of INIFD. Students were enriched to have an opportunity to interact with the bright talents of the industry. They also gave away certificates to the class of 2014-2015.