Researcher of  past Indian heritage turns fashion designer, creates breathtaking period designs
Tricity's Nimrat Kahlon uses research of Indian Art History to develop period fashion, holds a video preview of her period costumes
Without any formal training in fashion designing, Nimrat Kahlon an innovative fashion designer from the city, who initiated her unique fashion Start Up -'Dhaagey Creations' a year back, has created a USP for her venture — developing & contemporizing breathtaking Period fashion designs. With period films in both Bollywood & regional cinema gaining popularity, Nimrat's work sure holds a lot of  promise. Nimrat showcased her work during an event at her studio in Sec 38 & also held a media preview of videos depicting her period fashion designs.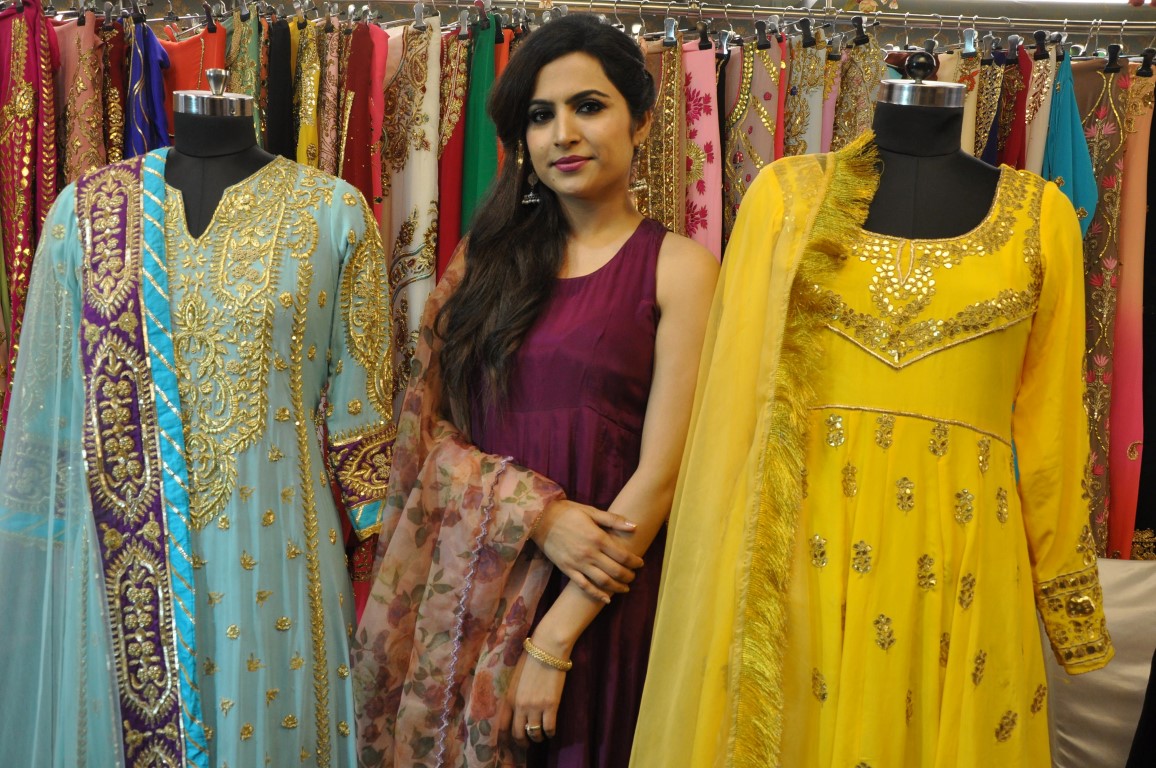 Nimrat has made a mark in high end fashion on account of her thorough knowledge and in-depth study of the subject. She is a Post Graduate in the subject of Indian Art History from Panjab University, Chandigarh and has done Ph.D on a very intriguing topic  'Personal Decorations as represented in Indian Sculptural Art' .  It is through this that she is able to do some breathtaking designing representing  'Period Fashion'. Her expertise lies in recognizing the old forms of fashion that carry the legacy of the great Indian Past.
 "Right from the dawn of civilization  highly aesthetic  and perfect clothes were worn in India. Both men and women wore similar clothes and it is only recently that distinct clothes for both the sexes have come into use. Dhotis  took form of patloons and salwars respectively. What we wear today is definitely taken from the past" says Nimrat. She has worked on different concepts like introducing the true heritage of undivided Punjab through the period costumes. A video preview of some of these collections was also held.  Nimrat adds, "I have tried to bring back some lost forms of Mughal fashion, one of my collections has depicted the royal clothes of Nawabs of India, while another has recreated the true Marwari tradition of clothing and so on."  She has tried to recapitulate the old technique of hand embroideries along with an acknowledgment to the rich culture of Indian provinces. The matchless beauty of the carvings at the famous  Dilwara temples at Mount Abu, inspired her for a short anarkali look.
Nimrat's outfits reflect a deep understanding of Indian tradition. The focus is on bringing back the lost glory of Indian culture and its dressing habits. From elegant party suits, lehengas and anarkalis to royal angrakhas, achkans and pashtuns, she bestows magnificence in every work she creates. Nimrat soon plans to launch some grand designs for brides to-be. She is also intending to do men's wear which will include sherwanis and achkans.  Her presence is felt in the Punjabi Film Industry too with a lot of actresses including Sonia Mann who is her label's brand ambassador & Himanshi Khurana picking up her designs to boost their on screen presence.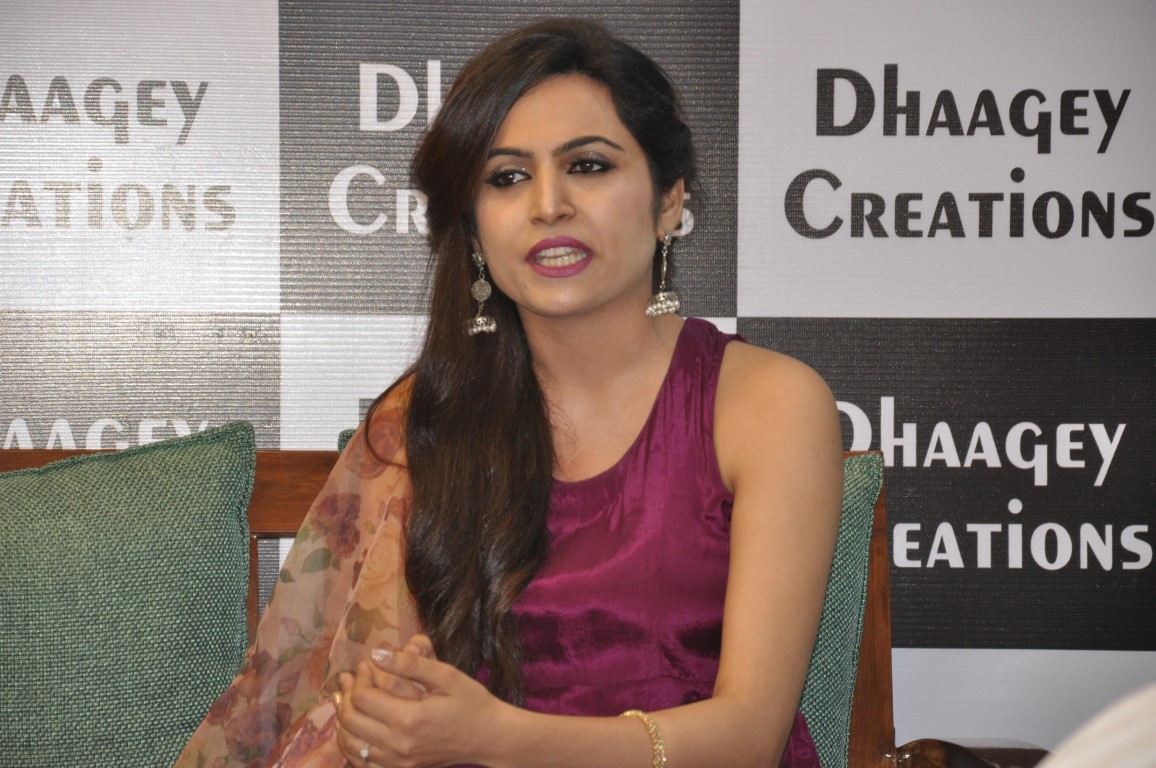 Nimrat has acknowledged women achievers by picking them as models for her designs instead of hiring professional ones. National Shooter Avneet Kaur Sidhu, DJ Varnika Kundu, Social activist Tejinder Kaur Sonia, Navjot Kaur Lambi, fitness expert Gagan Sidhu are a few who have been associated with her.