Rainbow of festivity, patriotic fervour and celebration sparkled bright at Cleopatra beauty and makeovers with the onset of festive season, Cleopatra spa salon and makeovers is all set to catch your fancy in the season of merry making as they unleashed festive soiree, FASHION MEETS FESTIVITY  and Celebrate their 15th anniversary.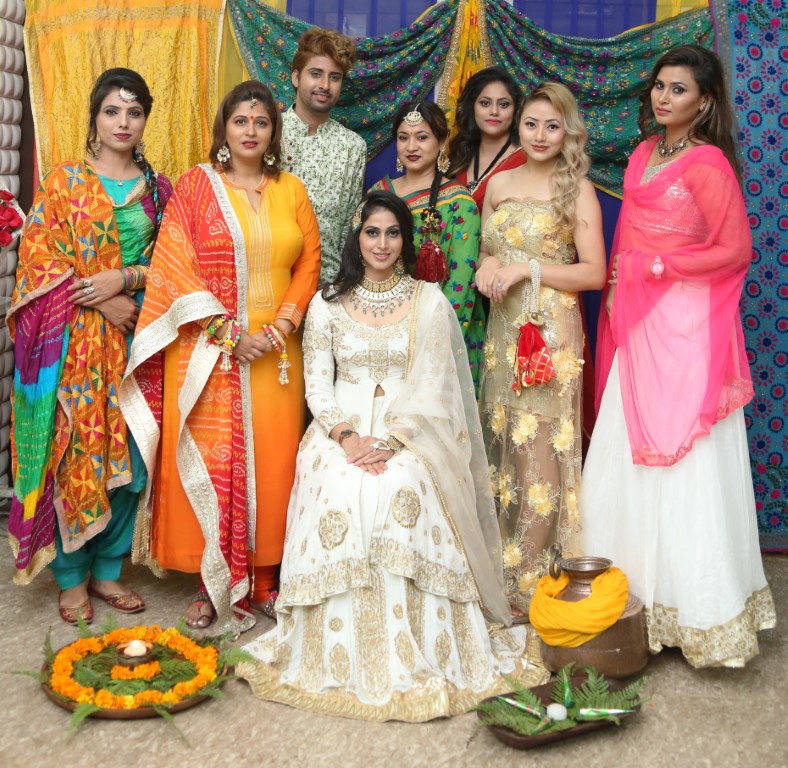 Celebration presented trend setting festive looks, styles and organic commandments to achieve them. Occasion also coincided with celebration of Cleopatra's glorious   15  years of being pioneer in beauty and makeovers industry. On this sparkling occasion Cleopatra unveiled vibrant palette of looks that were ruled by versatility and razzle dazzle. Fervor of divinity and patriotism could clearly be seen through vivid looks created by makeover maestro Richa Aggarwal and Harveen Kathuria. Adding glamour quotient to the soiree was beautiful actress Samaira Sandhu, who looked enchanting in festive look.
Richa Aggarwal stated, " Festive season has ushered in with Janamashtami, Rakhi, Eid, Teej and Independence day, its time to spruce up looks for vivid occasions. Keeping cascade of these occasions in mind we have launched versatile, traditional yet contemporary looks with hint of patriotism, fashion will meet fervor of freedom and festivity".  Sheer metallic, gold hues and ensembles that remained sequined and mirrored adding to the charm of stunning models. Makeovers were jazzed up with patriotic fervour and subtle bling reflected celebration mode and spirit continued with showcasing of New trends in Mehandi art, Nail art and sparkling tattoo designs that captured everyone's fancy. Swatches of metallic gold and silver with edgy looks grabbed everyone's attention and overall makeup was played up with sultry sheer gloss.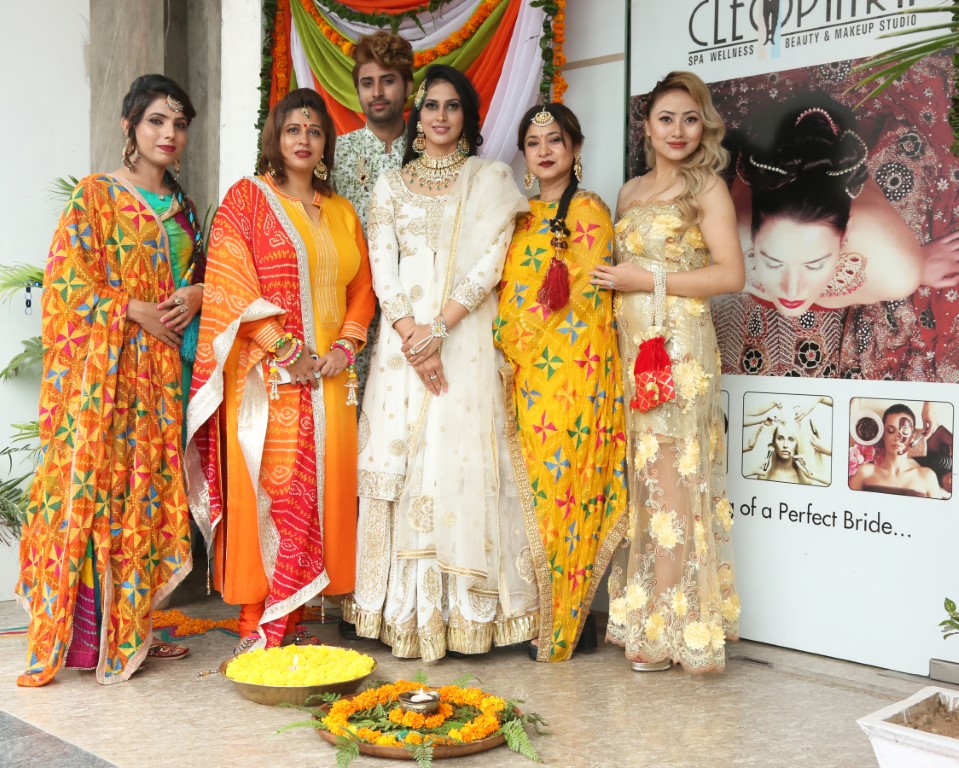 " Every woman wants to look her best during these occasions and want to ensure that their festive finery is replete with beauty.This is the time when girls and womenfolks want to look their best, I am very happy to adorn a look that is fusion of traditional and contemporary. Fresh hues are added to embellish my taste preference and sensibility. Trends this season call for bling and sparkle without going overboard and Cleopatra has done that so impeccably, said Samaira Sandhu.
Cleopatra's celebratory spirit continued with launch of Crystal Club that offered premium memberships, discounts and benefits on all organic skin treatments. Cleopatra also unfurled non cliched trends  to serve  unconventional divas . Green beauty routine and organic commandments were also unveiled for everyone to imbibe a healthy lifestyle during festive season that calls for indulgence. Diet modification, lifestyle counselling were highlights of the event.