Society for Promotion of Ethical & Affordable Healthcare(SPEAK) writes to PMO & CJI to start courses to train 'Health Guides'
The Association of British Scholars (ABS), Chandigarh Chapter in collaboration with the Indian Institute of Public Administration (IIPA) Punjab and Chandigarh (UT) Regional Branch and the Department of Public Administration, Panjab University, Chandigarh  organized a Special Lecture on Minimum Medicines, Maximum Health by Dr. R Kumar, a senior eye specialist &President, Society for Promotion of Ethical & Affordable Healthcare (SPEAK) in Department of Public Administration, Panjab University. Professor B.S. Ghuman, Vice-Chancellor, Punjabi University, Patiala, President ABS, Chandigarh and Honorary Secretary, IIPA Punjab and Chandigarh (UT) Regional Branch presided over the lecture, welcomed the guests and introduced the speaker.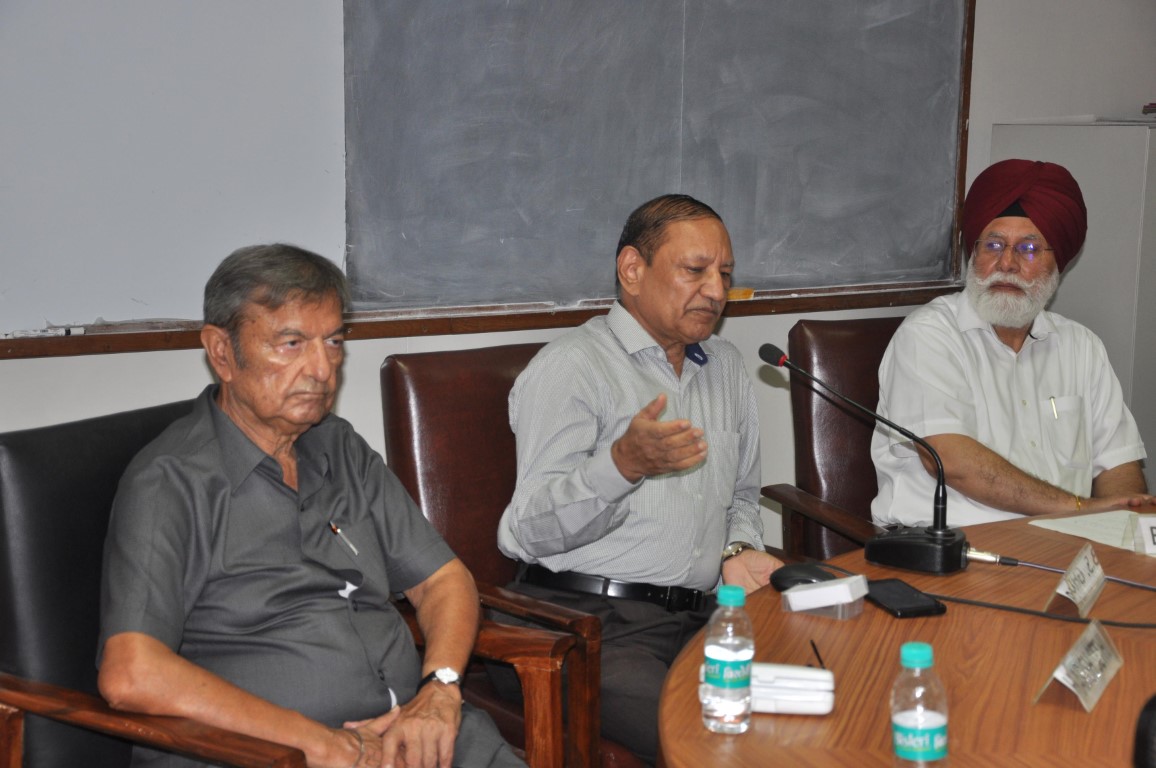 In his address, SPEAK founder Dr R Kumar advocated teaching ethics at every stage of education. He appealed to universities to introduce a 4 years course after pre-medical, 'Guide to health and wellness'. "A guide will look after the health of 500 persons and will not allow them to fall sick. He will not be called a doctor and will not prescribe any medicine. This will create millions of jobs, increase productivity, improve economy and reduce national expense on disease treatment. We have sent a note on this line to PMO and Chief Justice of India to treat it as a PIL." Said Dr Kumar
Dr Kumar dwelt on the crisis facing healthcare in India. "The focus has to shift from the care of the sick to health care. People do not get ideal treatment in the government hospitals because of pressure and apathy while the treatment in the private ones is unaffordable and exploitative. The only option left for them is to go in for Preserve health by following healthy habits and proper life style so that they can avoid bad hospitals. We do not have to be medicine minded or test minded but we must be health minded. This is the paradigm shift that is required."Said Dr Kumar
 He underlined that the medical test packages being promoted these days are a big hoax that can lead any normal person to become a patient by making him feel sick. His emphasis was that the people need to think before going to a hospital and they can dwell on the factors that are responsible for making them unwell. These can be things like Smartphone addiction, dehydration, sleep deprivation, anemia, lack of exercise, over work and over ambition that often lead to stress, sadness and fatigue besides lack of sunlight and inadequate ventilation. He specially castigated junk foods, white poison foods, obesity and its consequences.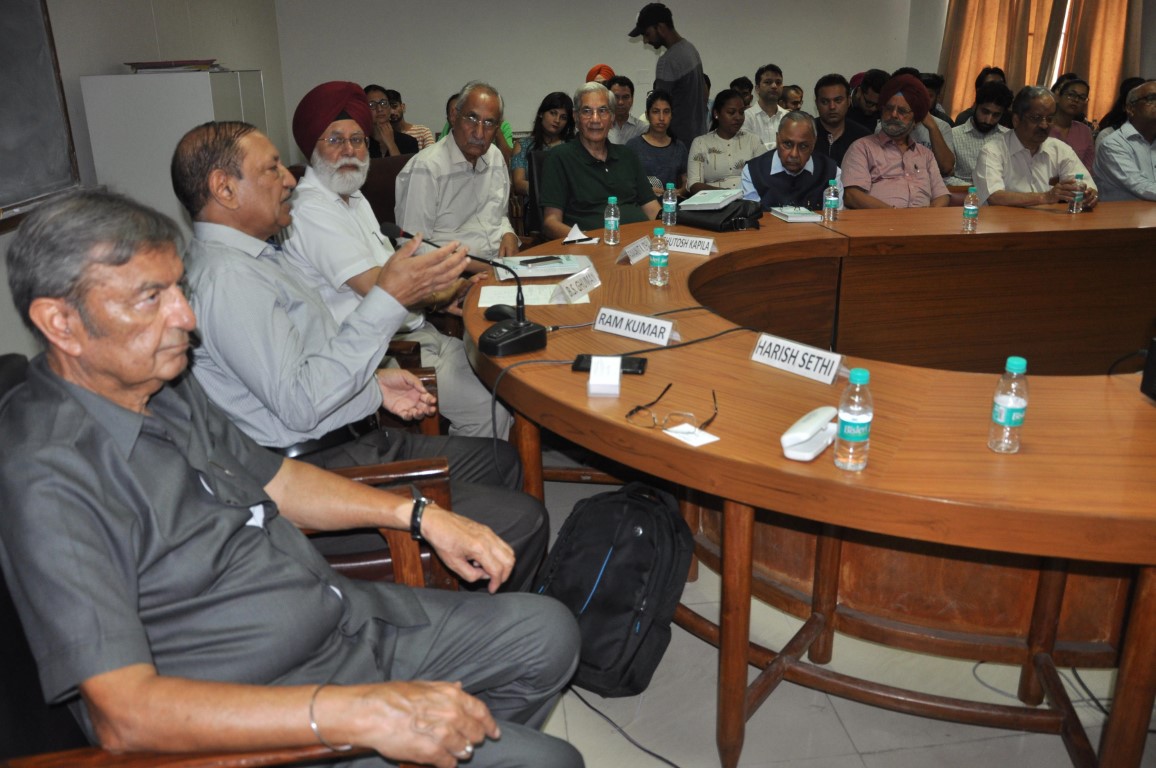 He also cautioned about wasteful expenditure coupled with lack of dignity and torture to senior citizens in the terminal stages of their life, when they are unlikely to survive. He termed the ICU treatment as 'Maximum medicine, minimum health, where the mortality rate is high and chances of leading a productive life are minimal, even if the patient survives.
The lecture was attended in large numbers by members of ABS, IIPA Regional Branch, faculty members of Department of Public Administration and other Departments of PU, researchers and students. Sh. Harish Sethi, Vice-President, ABS Chandigarh Chapter proposed the vote of thanks.