Trends Teej & Rakhi Special Lifestyle Exhibition has got off to a glamorous start at Kisan Bhawan, Sec 35 here and will be on from 11 am to 9 pm till Monday August 6, 2018.  With the festivals of Teej & Rakhi approaching, a special showcase keeping in mind these important festivals has been curated by the experienced professionals on board Trends.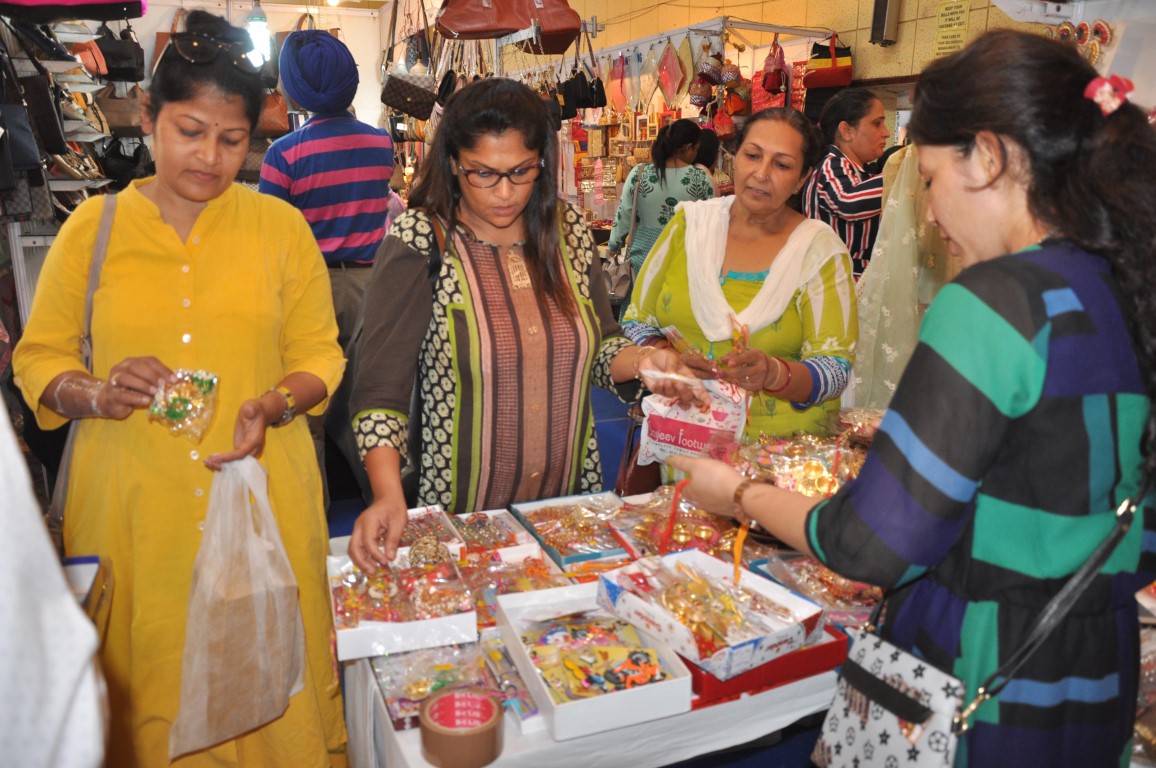 "It is a matter of great pride for all of us at Trends that we have successfully put up our Exhibitions' 21st Edition in Chandigarh, in form of the Teej & Rakhi special, which  is a treasure trove for festival shoppers. Designers from Delhi, Lucknow, Jaipur  and other places have launched limited edition festival collections here. In all we have already done over 100 Trends Lifestyle Exhibitions since inception." Said Pankaj Jain, who is a partner in Sunrise Events , the company under who's banner Trends Exhibitions are organised.
Adds Jain, "Our Unique Selling Proposition, USP, is that we strive to provide quality products at reasonable prices on a single platform. Trends Teej & Rakhi Lifestyle Exhibition  also aims to achieve this objective. The exhibition gives fashion conscious residents of tricity, a golden opportunity to update their wardrobes & homes with the latest designer wear & lifestyle products, as the very latest is available here."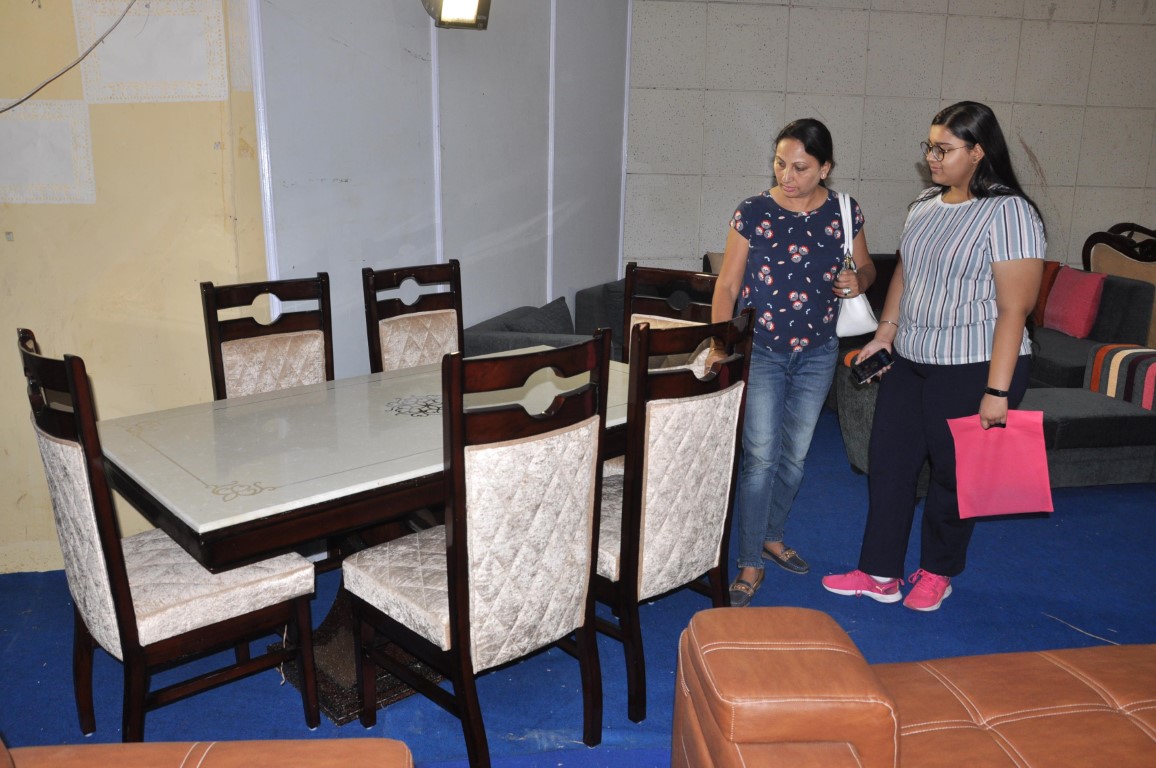 The Teej & Rakhi special exhibition has opened to a huge crowd. The reason: There is something for everyone here. Different genres of products include– trendy designer wear, bridal couture, Indo Western wear, jewellery, fashion accessories, footwear, furniture, home decor etc. & all are available  under one roof. There are over 60 stalls that have been put up at the trendy Lifestyle Exhibition.
In Designer & Bridal Wear there are label's like Delhi's Libas Creations Katyayani Kreations , The Vintage Line, Indiana,  Libas Creations ,Razaa etc. Jaipur's Sachi's collection, Shimona's Couture , Malika's collection, Kimz, The Sixth Sense, Mishthi's Closet by Pooja Kundra, Fab lady, Pari creation, Style loft by Sanjana,  Majaajan, Sabina's Haute Couture, Minna's Closet, Tanvi creation are there among others.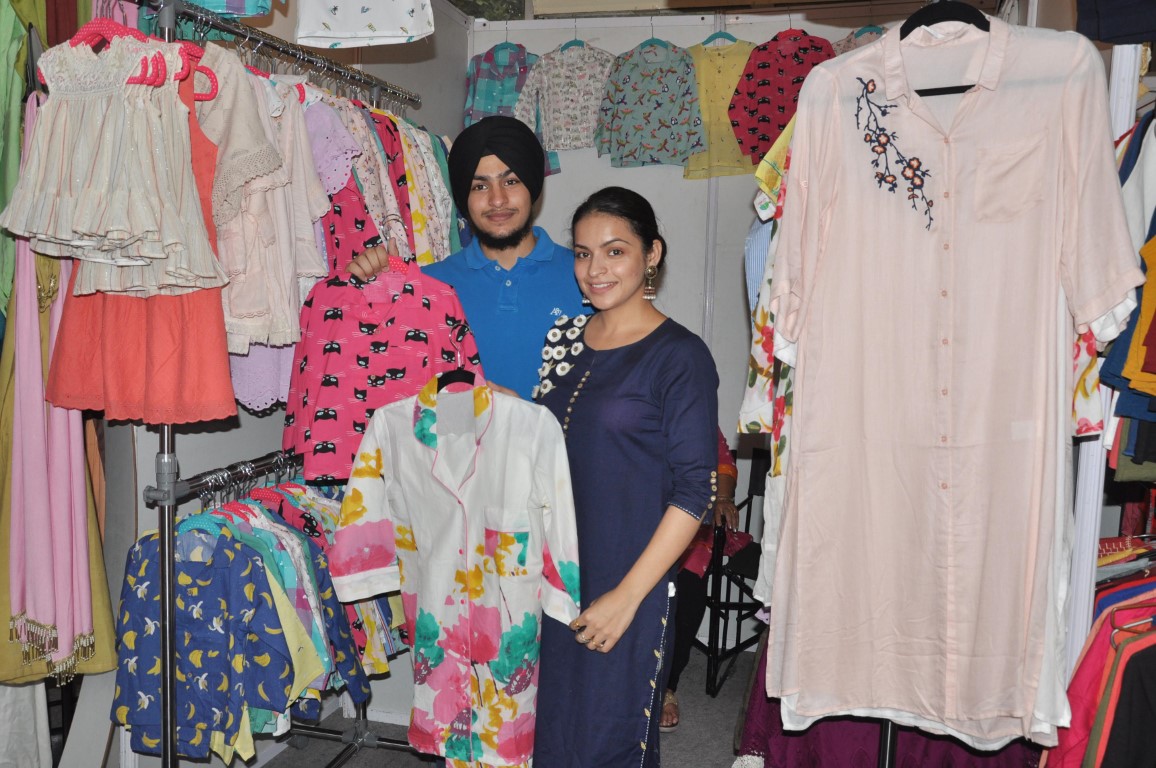 In Ethnic clothing & Handlooms
Mrignaini , Ethnic Edge, Nazam & Ethnic trends are there. The famous Lucknowi Chikan can be chosen from Lucknowi Chikan by Sameer. In Phulkari, Patiala's Supriti Phulkari is available. Jaipuri Kurties are there by Shuddhi. Great Handloom products are available  at 'Your Cloth House' and 'Me & U'.
In Jewellery there is great variety
Ludhiana's- Rehmat by Sonnu Ahuja, Chandigarh 's- Silver point, Delhi's- Rising Papillon, all have put up stalls. Jaipur's  Craftmansion has brought beautiful handmade jewellery. In Footwear &  Bags: Shop in Style & Eye catchers are attracting attention. In Accessories – Rozy's Wedding Accessories is making a mark and so is Glam Accessories. In Kids wear: 'Baby Bug' is there. In Garden decor : Trendy Life Style & Aditi's Creation's Fiberglass Planters have put up their wares. In Home decor: Karigiri  & R Creations are making a major impact.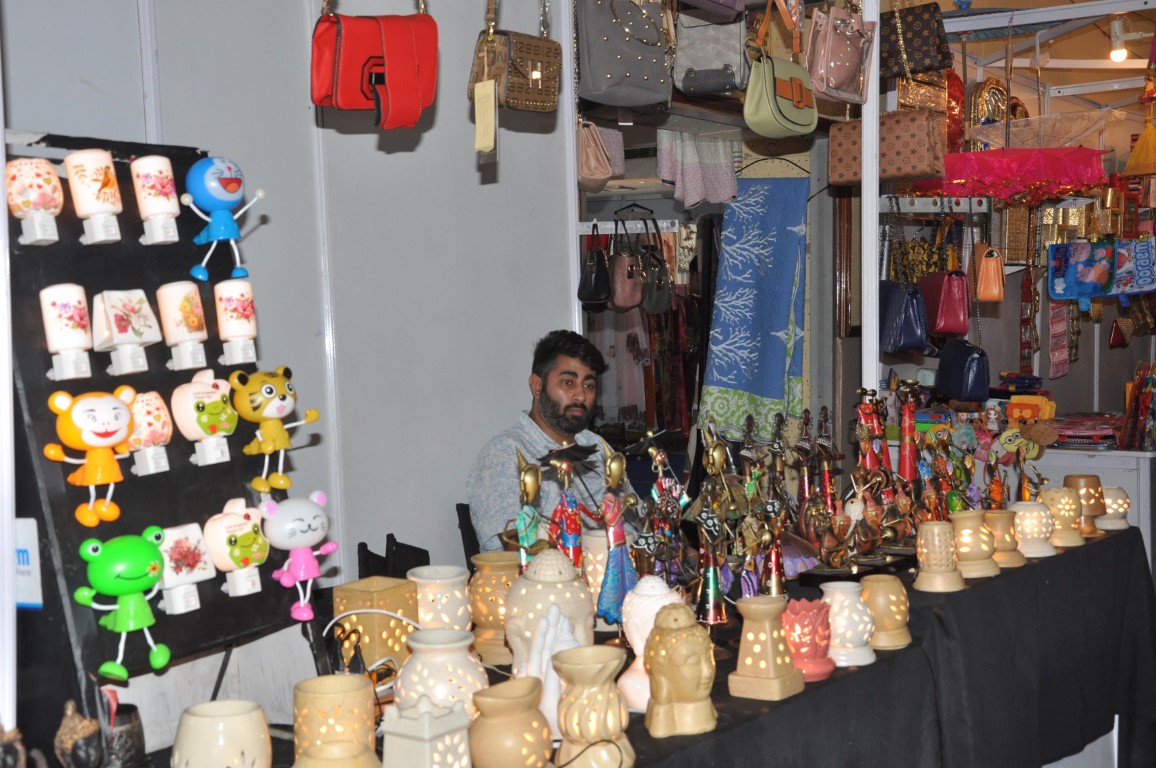 So mark your diary for the most exquisite shopping experience which will help you  update your wardrobe and home with the latest and in trend designer wear & products.
Exhibition will be on at Kisan Bhawan , Sec 35, Chandigarh, till August 6 from 11 am till 9 pm.