To create awareness and community engagement in promoting road safety, Max Super Specialty Hospital, Mohali in association with Indian Orthopedic Association (IOA) commenced a week-long activity to promote 'Road Safety Week' starting today. August 4th also marks National Bone & Joint Day.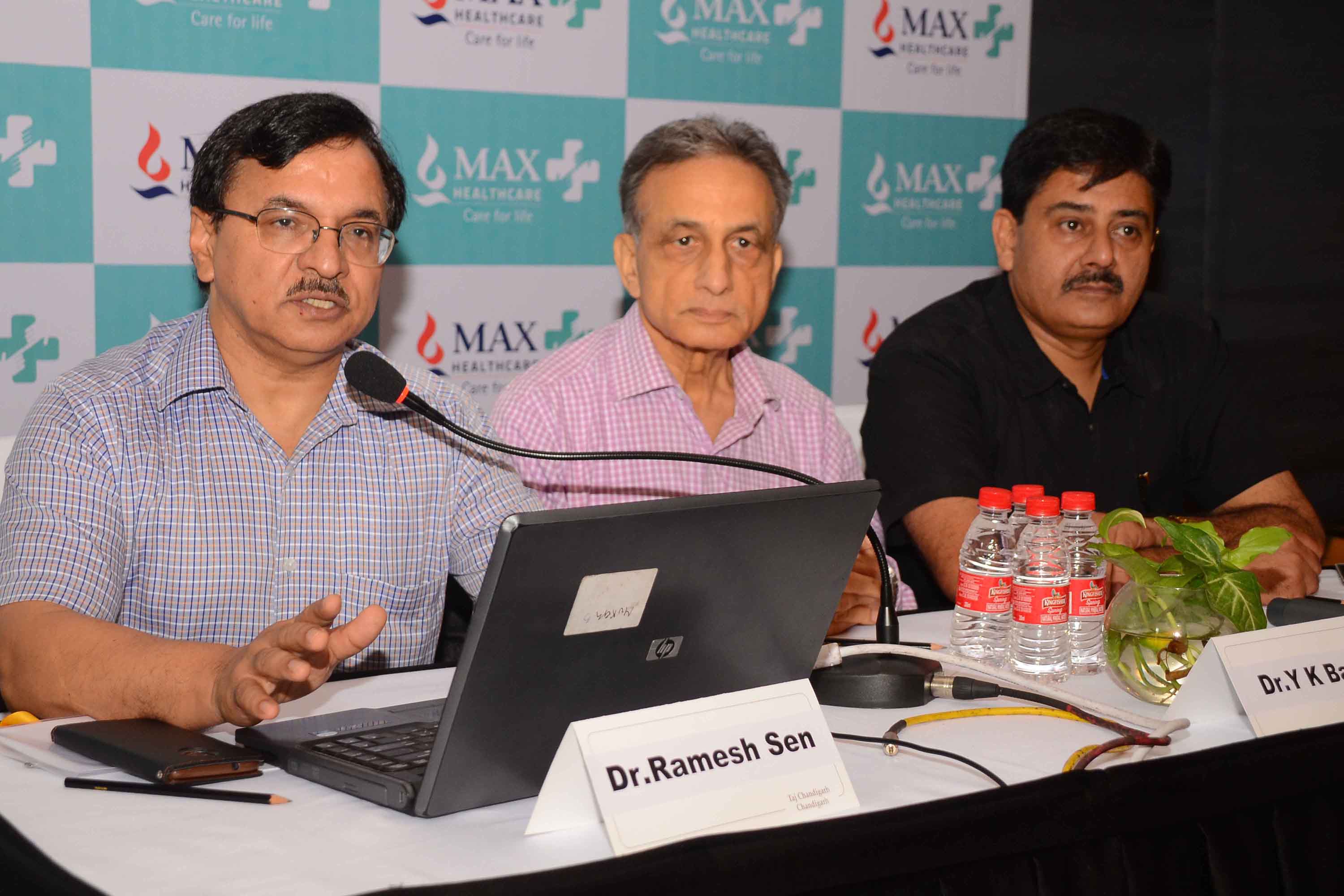 Addressing a press conference at a hotel here on Saturday, Dr. Ramesh Sen, Sr Director and Head, Max Institute of Orthopedic Surgery said that the IOA's Road Safety Week will involve many activities including awareness, tips on prevention and care of road traffic accidents (RTA) victims. The idea is to publish books, journals, conduct symposium and lectures besides rolling out print, TV and radio media campaign.
Sandeep Dogra, Sr. VP & Zonal Head, Max Hospitals, Punjab said, "We must save precious lives and adhere strictly to traffic rules. It is in our benefit to wear safety gears such as helmets, seat belts and avoid use of mobile phones while driving. Parents should make sure that vehicles are not driven by under-aged teenagers and should encourage their wards above 18 years of age to apply for driving license. It is the responsibility of citizens to follow traffic norms and avoid parking their vehicles in no-parking zones and have patience while driving."
Dogra also spoke of the state-of-the-art trauma center that is equipped to manage any emergency. "The center has multi-disciplinary teams of doctorsincluding emergency medicine, trauma surgery, critical care, neurosurgery, orthopedic surgery, anesthesiology and radiology equipped with high end surgical and diagnostic equipment."
During occasion, Dr. YS Batra, Head Anaesthesia Department also highlighted how to manage RTA patients safely from the accident site to the hospital.
According to statistics, worldwide burden of  RTA death is more than 1.2 million every year. According to Ministry of Road Transport and Highway, Governmnet of India, around 1.5 lakh people were killed and 5-lakh injured in 4.8 lakh road traffic crashes in India in 2017. RTA fatality increased by 3% in last one year ,  although there has been a decline in RTA report case by 4% vehicle drivers were found out to be the major responsible for accidents and two wheelers had major mortality rate.
Road fatality rate is 19 per lakh in India whereas it is six  per lakh in European nations. It is found that amongst all the RTA, 24% injured people can be saved by simple trauma care and 46% can be saved by advance trauma care.