Anjana Nath, a renowned classical vocalist from Kolkata is the artiste of the evening.
Indian National Theatre in colloboration with Durga Dass Foundation is all set to organize a 'Varsha Ritu Sangeet Sandhya' in Strawberry Fields High School, Sector 26 on August 4. The purpose of this festivity is to celebrate the arrival of the rains with joyous and relevant raagas pertaining to the season.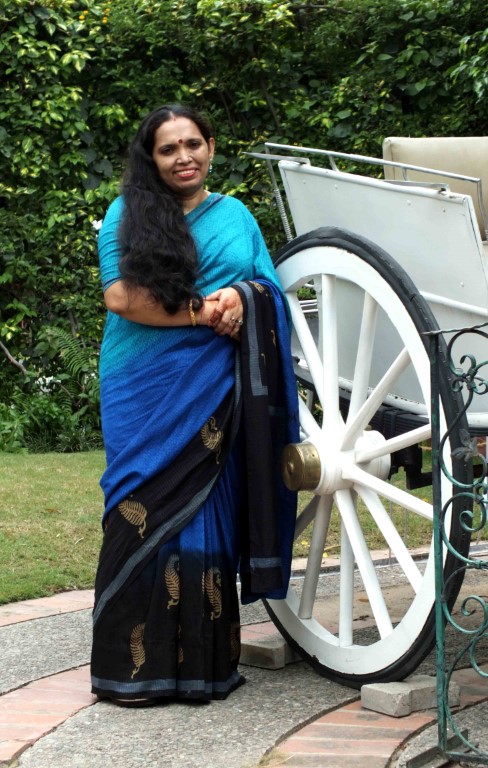 'Varsha Ritu Sangeet Sandhya' will be held in the evening at 7.00 pm in the above-mentioned School. The artiste of the evening Anjana Nath from Kolkata. Anjana started singing from her early childhood and blossomed under the shade of her pious mother, Smt. Kusumita Nath and inspired by her father Shri Harilal Nath who was a School Teacher. She pursued her "Taalim" under Vidushi Meera Banerjee (for 10 years) & Late Pandit Lalit Mohan Sanyal (for 5 years). Both of them were the direct disciples of Ustad Bade Ghulam Ali Khan Sahib.
In the year 1989, Anjana was selected as a scholar of 'Sangeet Research Academy', Kolkata. Guru Pandit Ajoy Chakraborty of patiala gharana has taken the guide role of her music for 10 years. She fully stretched herself under her master's strict vigilance in learning and practice.
She has performed in the International Music festivals in England, Spain, Germany, Canada and Switzerland. She is an 'A' grade artiste of All India Radio & Doordarshan (Television). 6CDs of her performances of Khayal, Thumri, Bhajans has released from the different companies in India and abroad. Her performances and teaching methods of Indian music were highly appreciated by the listeners and the students of Europe and Canada.
The concert is open to all music lovers and has a free entry.