Fashion Show Enthralls visitors on First Anniversary of VR Punjab Mall : Tricity's leading shopping, entertainment & social hub, VR Punjab turned one. To mark this occasion, The Centre  hosted a range  of activities which will be on till October 2.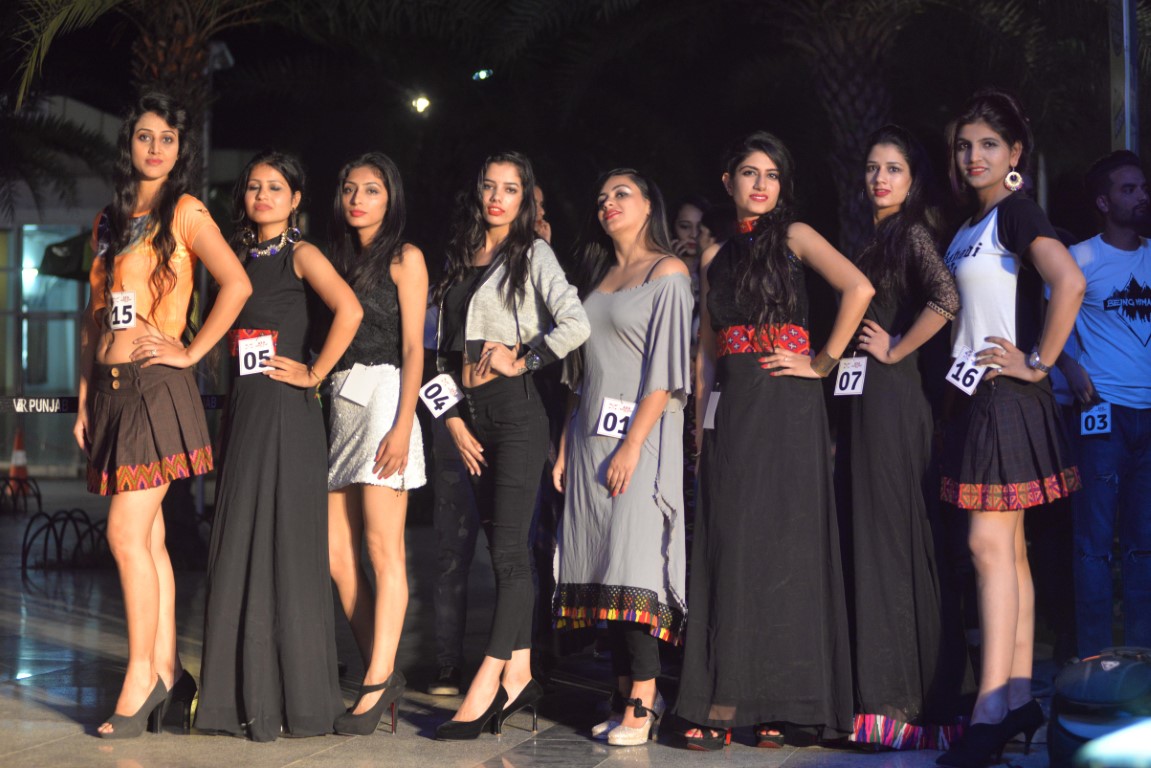 As part of the celebrations, a glamour filled Fashion show 'Style Walk' was held at the centre in which 20 female & male models sashayed down the ramp, to unveil the  Autumn – Winter collection for the festive season from the fashion brands available at VR Punjab.
The fashion show was also the grand finale of 'Axa Model Hunt 2018'. The show saw rounds which displayed sports-wear, Western wear formals & a unique round saw models don Himachal based attires in an exclusive  segment dedicated to the hill state of Himachal Pradesh. The 'Style walk' was choreographed by Abhinav Dheer.  Kajal Gupta, Arshia Jethi & Anil Sharma were  Guests' of Honour.
The ethnic round of the fashion show displayed collections from VR Punjab's in house brands like Landmark, Lifestyle & Etnicity. Collections from Rebook,Adidas & Puma were showcased in the sports wear round, the Western round witnessed ensembles of Kazo, Max, Trends & Pantaloons. In the formals round, attires from the stables of M & S and Park Avenue were displayed. The Himachal Round had a presentation of Grats – Being Himachali
"We are delighted to be celebrating our first anniversary celebrations – a year that has seen us grow in business and the love from our shoppers. To thank our shoppers who have always appreciated what we offered them, the VR One Anniversary celebrations are packed with festive activities to this a grand affair.
The Fashion Show was held to provide visitors with a welcome change from regular events & also to fill the air with excitement. The show provided a platform to in house clothing labels of VR Punjab,  to unveil latest Autumn Winter Collections. The icing on  the cake during the celebration is that one can Shop for Rs 5000 and can get a chance to win a swank new Renault Kwid, in a lucky draw, which will be held on the anniversary celebration's final day – October 2." Said Jermina Menon, Vice President Marketing, Virtuous Retail.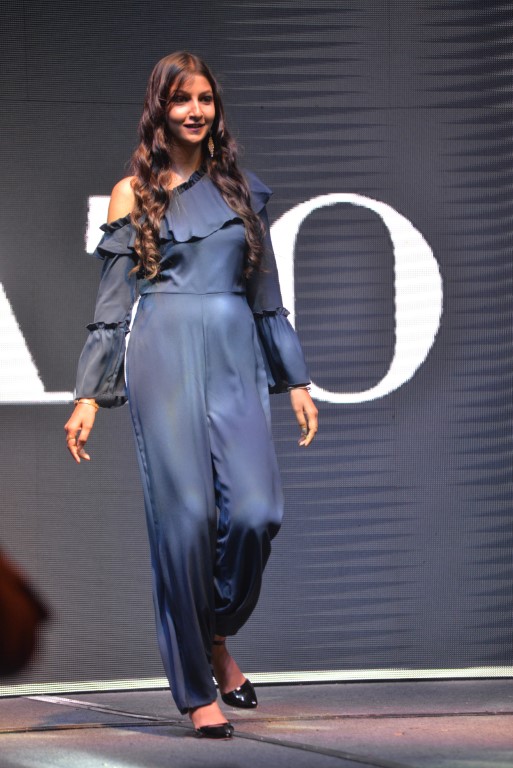 With to  a series of family oriented activities, the ongoing 1st anniversary celebrations are attracting shoppers at VR Punjab. The centre organised a three day Food festival. This saw  Food demonstrations- where culinary talents showed their prowess in front of visitors. Food styling sessions were a big draw as one could learn how to set tables and plate up food stylishly.
What's more, a comedy night was held at the Social Hub; this also included  an Open Mic Session where aspirants tried their hand at being a stand up comedian. Not just this, street Performances which included  – Jugglers , mono cyclists , Stilt walkers etc are entertaining the crowd.
VR Punjab's CR One anniversary celebrations also saw cultural evenings  showcasing various local dance performances like Bhangra and Giddha.