Ferns N Petals has reached the new milestone with the opening of 300th retail outlet at Jivan Shah Tiraha, Jhansi. Ferns N Petals is the most rapidly growing floral chains in India, which has expanded its reach in 120 cities across India. With such a growing network, the brand is focusing on creating one-of-a-kind experience for its customers and offers superior quality products & services.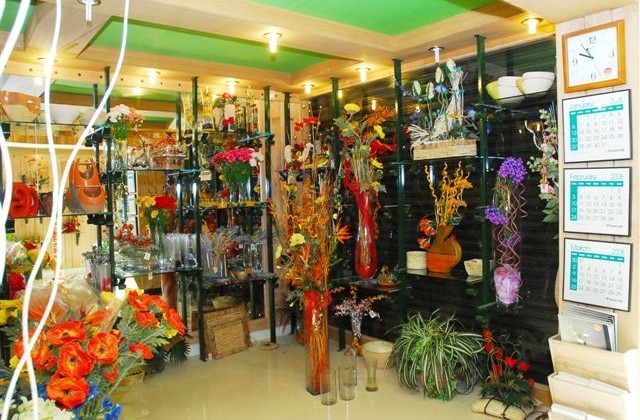 All Ferns N Petals outlets are aesthetically designed to cater the ever growing demand of flowers, cakes and gifting solutions. With the wide selection of cakes, gifting products and fresh flower arrangements, these outlets also offer decoration services for social, corporate and individual celebrations & events. Ferns N Petals is India's preferred brand on all major occasions & celebrations like Birthdays, Anniversaries, Valentine's Day, Mother's Day, Rakhshabandhan, Diwali, etc. The brand has been delivering millions of smiles over the last 24 years.
Speaking on the occasion, Anil Sharma, Vice-President, Retail and Franchise, Ferns N Petals said", "Since we have one outlet every 200 kilometers on an average, people can now enjoy the quick delivery service more promptly as the brand promises to deliver gift delivery services as fast as 2 hours. With every new outlet, we are coming closer to our esteemed customers."
"The main reason for our fast growth happens to be our low investment franchise model that is very apt for first time entrepreneurs, especially the middle class house-wives who aspire to work, but cannot afford to work full-time at some office or have their own business because of lack of high investments. Ferns N Petals thus takes great pride that more than 40 percent of our franchisees are women.", he added.
Pawan Gadia, CEO, Online and Retail, Ferns N Petals also added, "Right now, we are growing at a very fast pace opening 2 outlets every week and thus are targeting to expand this number to be 500 by the end of 2020."
A Network of 300 outlets for one brand is so robust that none of the competition can match to Ferns N Petals that gives the brand an edge in terms of the turn around time for delivery through the nearest outlet within 2 hours of ordering. Further, it is also an advantage to Ferns N Petals for delivering its orders even for deliveries on holidays and Sundays. With growing migrations these days, online gifting has grown big and the orders have to be executed on time, even if they are on holidays. A big example round the cormer is Rakshabandhan 2018 which falls on 26th August, Sunday and all those orders received for Rakhi online have to be delivered on Sunday, where Ferns N Petlas certainly has an edge over the competition.