Titled as 'Low Fat, Low Guilt', the book features an array of recipes & myths which will help the reader pave the way to health & wellness
When the flavor of unhealthy delectable delights allures your taste buds to satiate your hunger-pangs in the best way possible, you usually surrender; oblivious to the fathomless consequences of those unhealthy twists on your healthy & wellness. With the view to curb this menace, internationally renowned wellness expert, Namita Jain has come up with her latest recipe book, 'Low Fat, Low Guilt', which features a mixture of vegetarian and non-vegetarian recipes and most-common myths that we tend to follow.
"The recipes which have been featured are given healthy twists, while the calorific elements are kept to a minimum. It includes low-cal recipes of delicious soups, salads, wraps, toasts, rice dishes, pastas and dips, making healthy eating a pleasurable experience," said Namita, a Mumbai based wellness expert.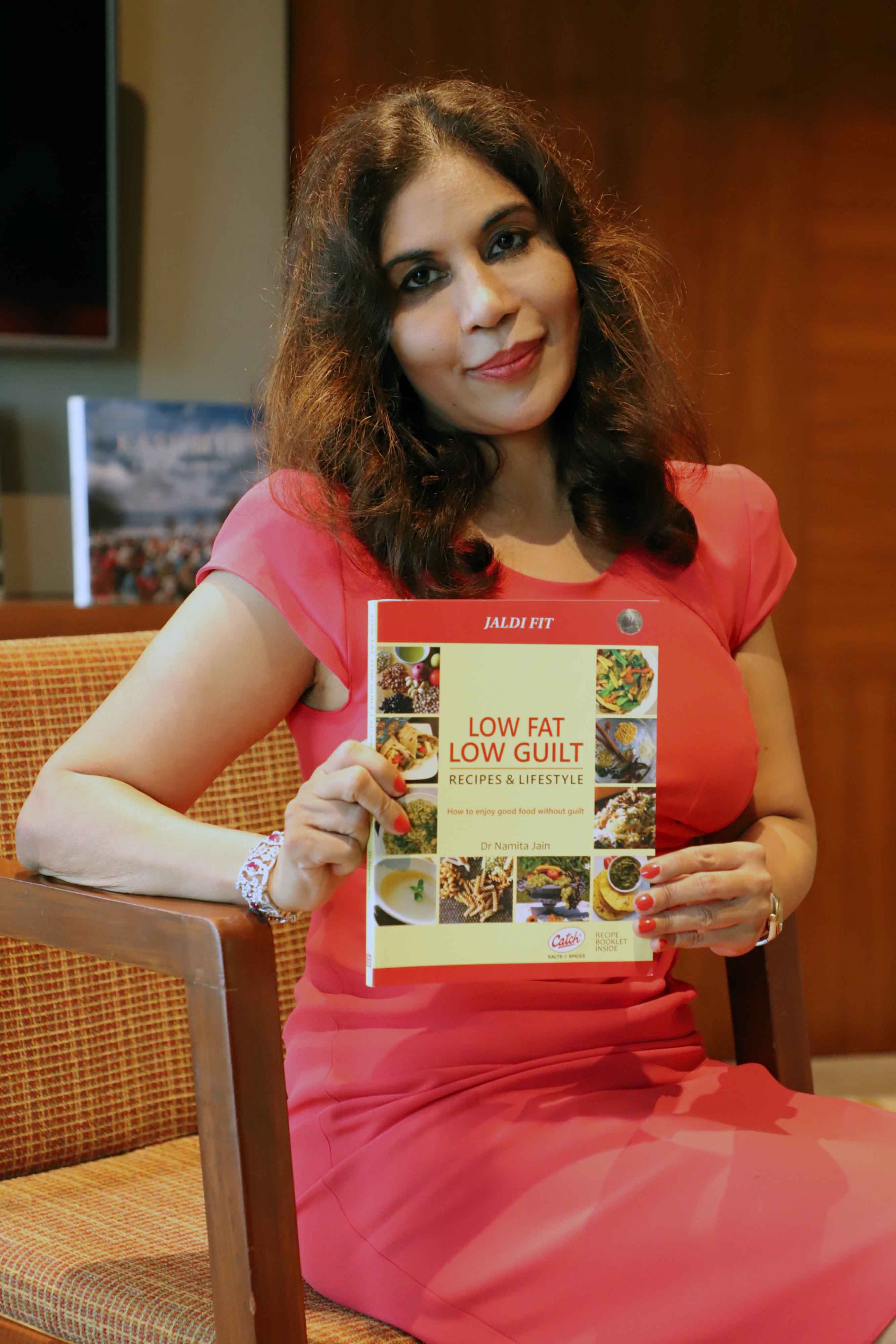 She said that the recipes featured in the book use olive oil instead of butter, yogurt instead of mayonnaise, egg whites instead of whole eggs and whole grain instead of refined. It highlights the method in which food is cooked promotes healthy eating – steam, broil and lightly sauté instead of frying or over-cooking. "As the reader will flip through the pages, she/ he will be educated not with just healthy recipes but also come across dietary myths which we often refer to as facts," added Namita.
She said, these days most common fitness & wellness myths are that crash diets are the most effective way to lose weight, stating, although crash diets can result in large amounts of weight loss, it is muscle mass and water, not excess body fat that is lost. Problems associated with crash diets are electrolyte imbalances, anemia, calcium and iron deficiency. It is important to follow a sensible diet to safeguard your well-being and ensure that the lost pounds don't come back on, Namita added.
'Low Fat, Low Guilt' provides an ideal insight into the challenges of dieters and includes healthy recipes and lifestyle tips interspersed with health advisories; making it a must-read for everyone alike. Felicitated with a Post Doctorate in wellness from Young Scientist University, America, the book stands testament to Namita's rich knowledge & expertise in the field of health & wellness. She is certified by the American College of Sports Medicine, the American council of Exercise, the Aerobic and fitness association of America, and the Pilates UK institute, Reebok and Yoga institute.
An ardent writer by passion, Namita is an author of over 12 books and is a leading health columnist in various newspapers & magazines including Elle, GQ, The Hindu, Mumbai Mirror, Economic Times, and the likes. A formidable array of celebrities like Deepika Padukone, Saina Nehwal and Hema Malini has endorsed her books. Presently, she is practicing as a wellness specialist at Bombay Hospital and is a consultant to the Food Safety Standard Authority of India (FSSAI).
Her latest book, 'Low Fat, Low Guilt' is available at all leading book stores pan India.