First Friday Forum Launches a Memoir on Guru Nanak Dev: Region's one of the most active forums, First Friday Forum celebrated its twenty years of existence in the fond memory of Guru Nanak Dev's 550th Birth Anniversary at Government Museum & Art Gallery, Sector 10-C, Chandigarh.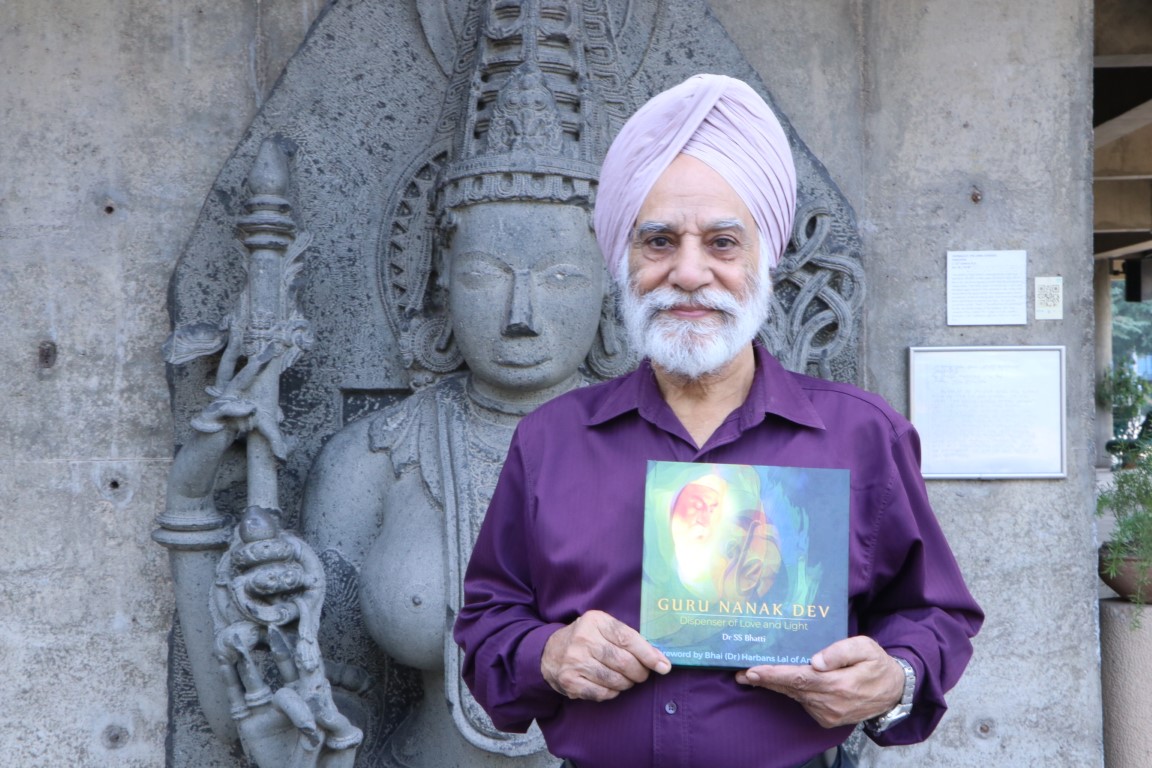 The celebration witnessed a historic launch of the book, 'Guru Nanak Dev – Dispenser of Love and Light' written by Dr SS Bhatti, Former Principal, Chandigarh College of Architecture and Founder, First Friday Forum.
The book published by White Falcon Publishing, was launched by Er Gurpreet Singh, President, Institute of Sikh Studies (IOSS), Chandigarh, in the presence of Prof. Hardev Singh Virk, Eminent Scientist & Celebrity Sikh Scholar.
"I would like to thank Dr SS Bhatti and Prof HS Virk for having given me the honour to be the Chief Guest at the release of the book titled 'Guru Nanak Dev – Dispenser of Love and Light'.
This to have happened at the time when we are celebrating the 550th birth anniversary of Guru Nanak is highly commendable, but one could not have expected anything less from Dr Bhatti," stated Mr Singh.
Prof. Virk further reviewed the book's content. "This volume is a welcome addition to the Sikh literature produced during 550th anniversary celebrations of Guru Nanak Dev. Dr Bhatti has tried to interpret revelation of Guru Nanak in the modern scientific context which is truly relevant and engaging," he said.
"Guru Nanak Dev founded a new theology that Lord God had revealed to him with instruction to spread its message far and wide. It is Revealed religion, not a rehashing of Vedic philosophy and Islamic doctrine as most scholars erroneously believe and propagate," shared Dr Bhatti while providing an insight into his opinion on revelation, mysticism and creativity that are evident in his book.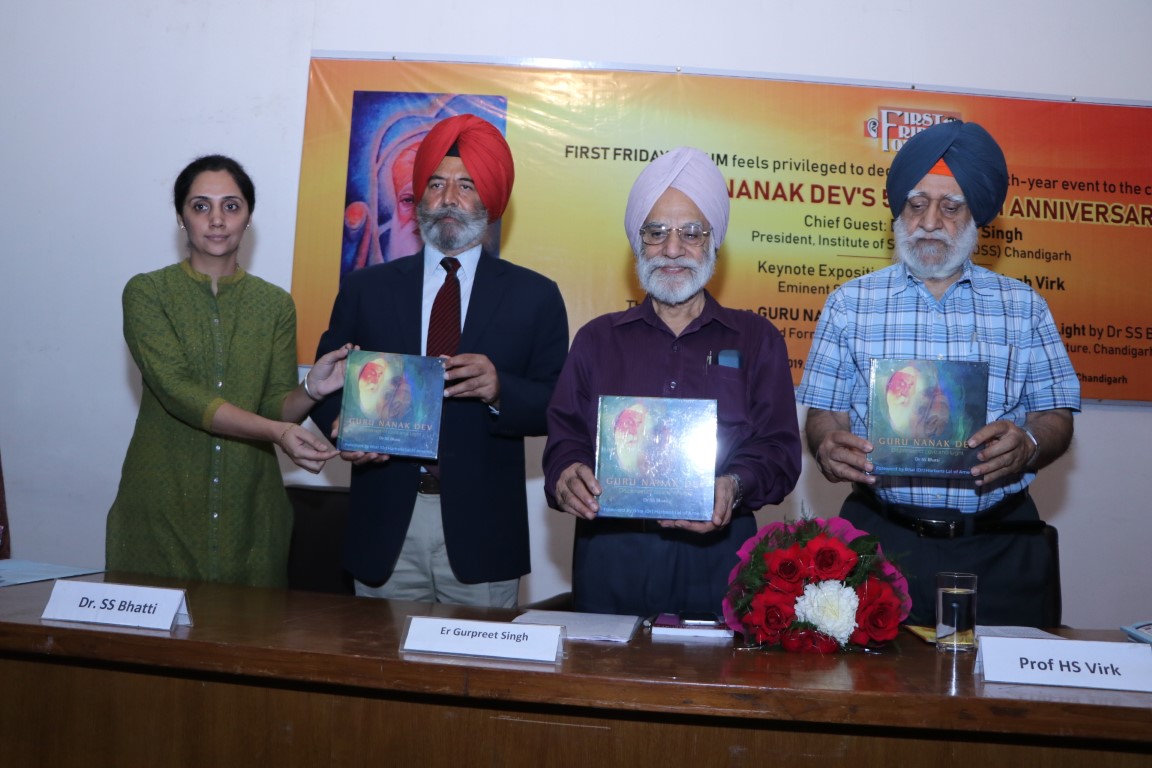 "Since the word 'religion' has earned widespread revulsion and hatred because priests had for centuries been misusing power in connivance with the ruling class to exploit the masses, I have coined the term "Creative Mysticism" as a substitute, especially for the study and exposition of the tenets of the Sikh Faith, and you can find more about it in my book," Dr Bhatti further added.
The book launch came to a close in high zeal and verve; marking the twenty years of excellent service provided by First Friday Forum that has held over 238 impactful talks by experts on diverse subjects in its Monthly Interaction Programme.