'Terrace Grill' tricity's most authentic open-air grill restaurant reopens in Hotel Hometel:  Winter is around the corner and there is a nip in the air.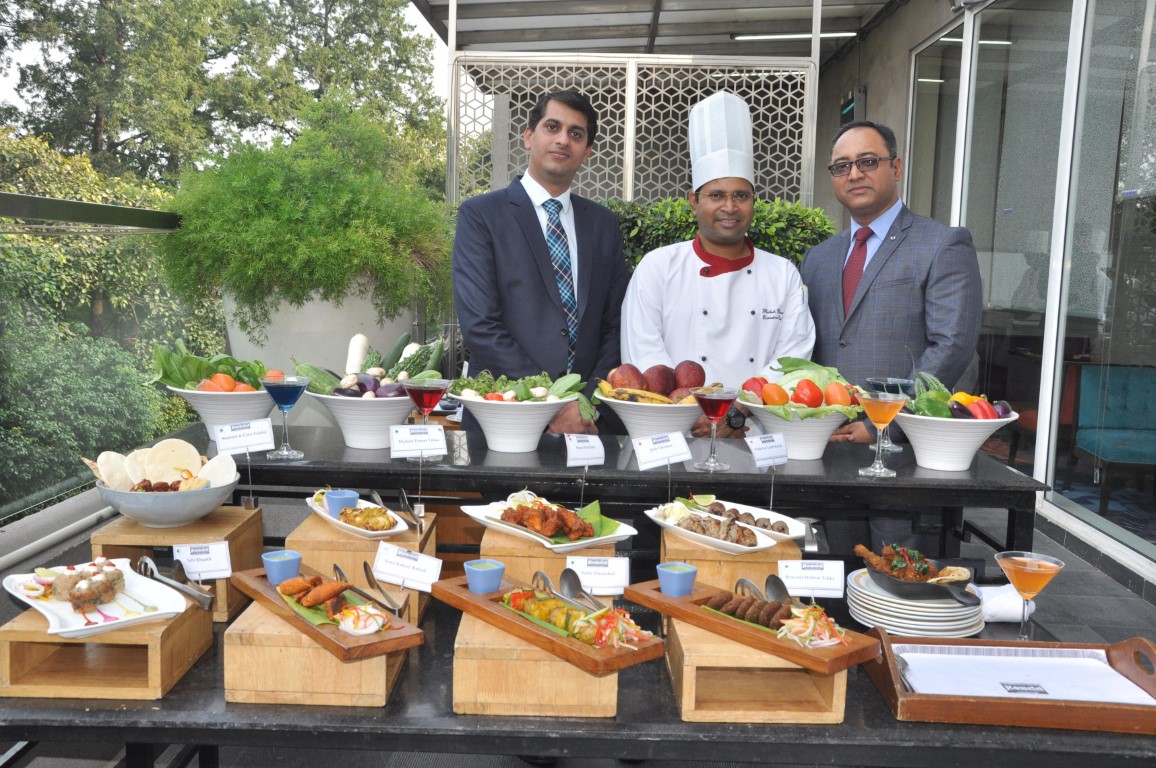 Taking a cue from the changing weather, tricity's popular open air grill restaurant -'Terrace Grill', which is housed in Hotel Hometel, Industrial Phase 1, here has like every year announced its reopening.
Nabendu Acharjee, General Manager of Hometel Hotel, "We reopen Terrace Grill a unique alfresco restaurant every year during fall -winter and the restaurant remains open for 6-7 months from October-April each year.  The idea is to focus on providing our guests an unmatched ambience of dining under the stars in this salubrious weather.
The setting is complimented by the sizzling sound of grill food. With the reopening of Terrace Grill we once again endevour to give an out of this world experience to food aficionados looking for that extra something in the hospitality sector of tricity."
Terrace Grill's menu this year is certainly a first for tricity.  Curated by Executive Chef Bidesh Biswas, the fare offers a whole new a la carte range of lip-smacking 'Grill Delicacies' from around the world. As soon as you step into the open air restaurant, the beautiful ambience fills you with awe.
 Speaking on this occasion, Executive Chef Bidesh Biswas said, "The new grill menu has authentic culinary delights both International & Indian. There is an array of mouthwatering appetizers, main course dishes & desserts.
The vegetarian menu will also be quite a draw for ladies who want to break their karva fast in style. For them Soya Kakori Kebab will be a great option. Though Kakori is mainly non vegetarian we have given the culinary delight a vegetarian twist. The dish is prepared on charcoal grill using minced soya champ seasoned with aromatic spices."
Bidesh added, "We have a special kitchen at 'Terrace Grill' which is replete with all cooking infrastructure needed for dishing out grilled delights. An elaborate 'Sigri' in which we cook using charcoal will take you back to your roots. We  have modern hot plates and grills which we also use to cook the food."
There are many more recipes in vegetarian which are sure to tickle your palette. Some signature preparations include the delicious 'Multani Paneer Tikka' – which has hand rolled paneer slice stuffed with dry nuts cooked on a charcoal grill and 'Beetroot & Corn Falafel' – has pita bread lined with falafel served with hummus. Then another dish 'Broccoli Walnut Tikki' offers a pan grilled patty served with tzatziki sauce & salads.
A wide variety is available in non-vegetarian too. "Thai Spiced Grill Prawns'" marinated with red curry paste & pan grilled is a must try, 'Meen Porichatu'   – which are popular fish snacks from Kerala are delectable, 'Jerk Chicken' which is chicken marinated with hot Jamaican jerk spices cooked on pan is another attraction. What's more, 'Grilled Chapli Kebab' – which is flattened lamb marinated with aromatic spices cooked on pan grill, 'Pistachio Lamb Kebab' which includes minced lamb seekh with pistachio & aromatic spices are also on menu.                                                                             
The signature dessert of Terrace Grill is 'Sizzling Brownies' served on a hot sizzler plate with vanilla ice cream and chocolate Sauce
Meal for two(Dinner Only) at 'Terrace Grill' at Hotel Hometel: Rs 1000