Classes for the first session of Manav Rachna International School (MRIS) in Mohali started this week. Manav Rachna International School (MRIS), Mohali is a progressive, futuristic, English medium, co-educational day boarding school located in a pristine 5 acre campus in Sector 82 Alpha, IT City (near Airport Chowk), Mohali.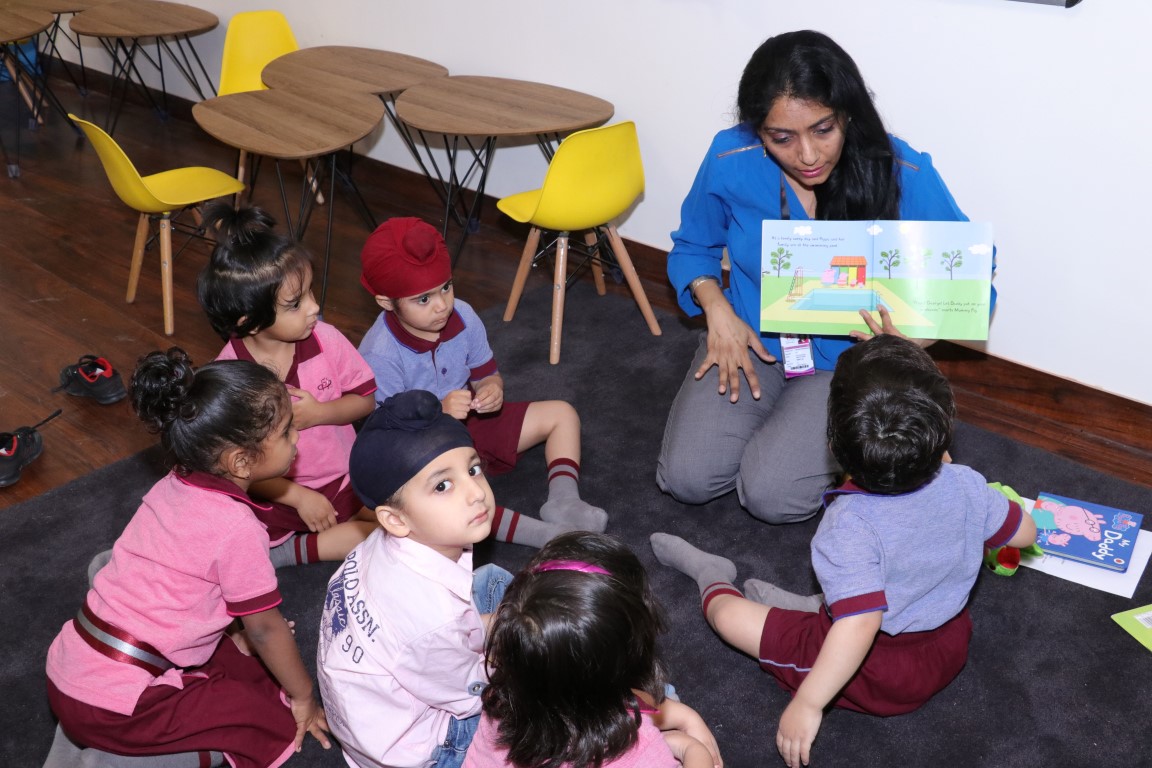 The first day was full of excitement for all the students of the school.  The excitement was evident on the faces of the students and their parents as they walked into the school. The children were welcomed by Ms. Taruna Vashisht, Principal, MRIS Mohali; Ms. Sanyogita Sharma, Director Principal, MRIS and the teachers as they took their first steps into the school.
The day began with the auspicious lamp lighting ceremony at the reception by the many excited students who reported early. The classrooms came to life with the vibrant smiles of the little ones.
At MRIS Mohali, Nutritious food and snacks is served, twice a day, to all students. The breakfast and lunch in the cafeteria with a musical performance was extremely enjoyable. This is where the children made many friends (on their very first day), some danced together to the music.
The first Assembly was a very special one and shall remain etched in the memory of the little students. Children were given welcome cards, performed new craft activities, learnt some tips in the theater session and were introduced to their mentors.
The day could not have been complete without a healthy dose of games, skill sessions, and introductions. Students got to experience the numerous indoor and outdoor games facilities. They were excited to explore the Techno Skills Labs, a unique concept promoting innovation among school kids.