Brown Gal has already made waves in the music industry with two huge tracks including the viral "Lollipop" featuring Lil Golu and the latest addition with Punjabi rapper Roach Killa "Sweet Gal".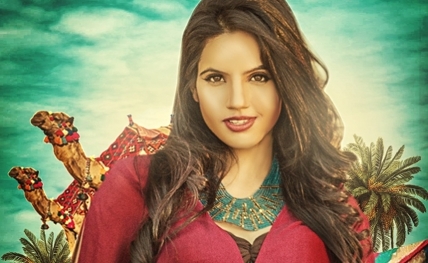 Her latest track "LaungGwacha" that is shot in Jaisalmer Brys Fort has amassed a fan-base which proves that despite being from a small city, one can still do great things and make it big.
The team behind the scenes include Ullumanati (lyrics), with Ashish Rai Direction and production and presentation by Anup Kumar with T-Series Label.