Autumn is one of my favourite seasons. The air is crisp and fresh, the leaves a beautiful and orange, and the season shift means we can all treat ourselves to new wardrobe!
Jewellery is one of your wardrobe accessories that can blend from month to month, but that doesn't mean there are some seasonal trends. This Autumn is all about over the top trends that you won't be able to resist trying out. So, here are few of the must have pieces for Autumn '17.
Leafy chains
Obviously, leaves and foliage are symbolic of the fall months. This year a number of designers are incorporating them into their ladies jewellery collections and we definitely approve. Try shorts choker necklaces with leaf detailing, of a gold cuff bracelet. Brands like Pandora also have pretty leaf rings that are very fall and very pretty.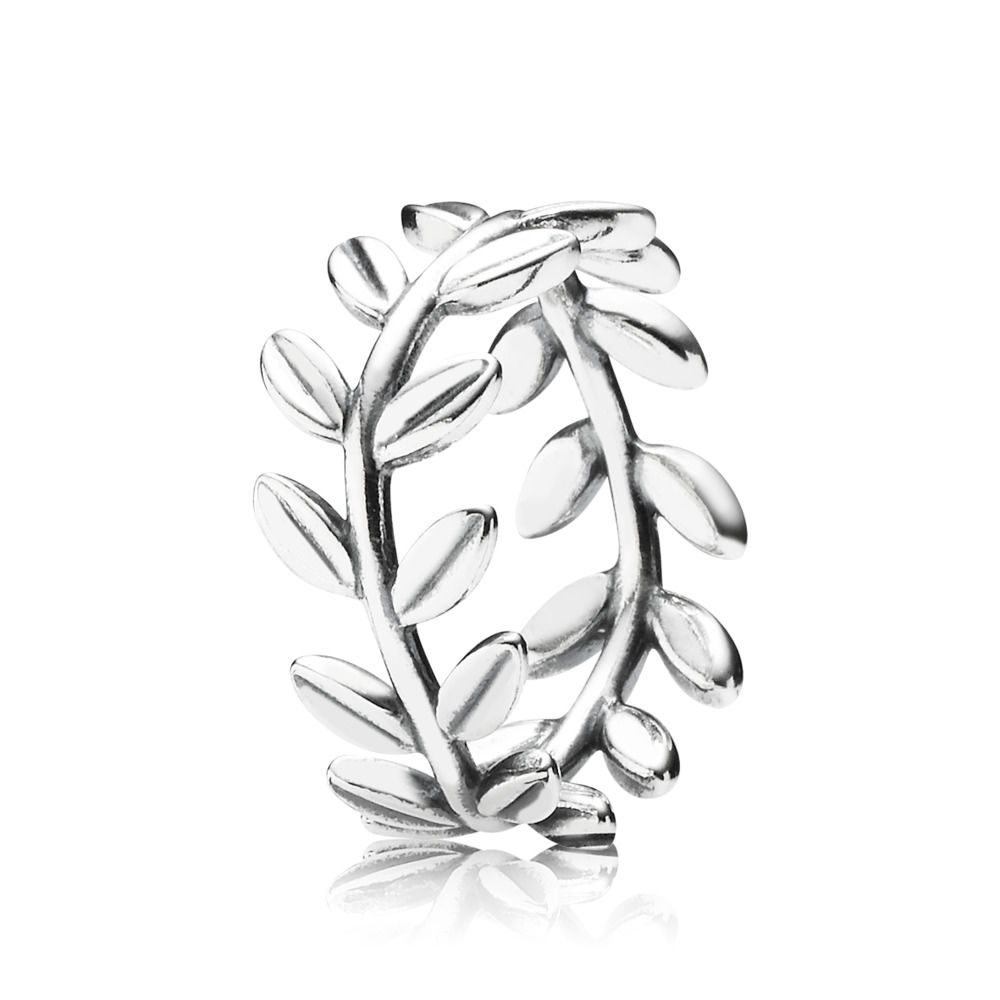 Ring = Pandora
Black Stones
Black is the new Black this season. When buying a new pair of earrings, of a pendant necklace, take a look at deep red or black stones. Even if you're normally a girly-girl when it comes to these things, you won't regret opting for a black stone. It will give you that edge you can get away with in the winter and is bang on trend right now.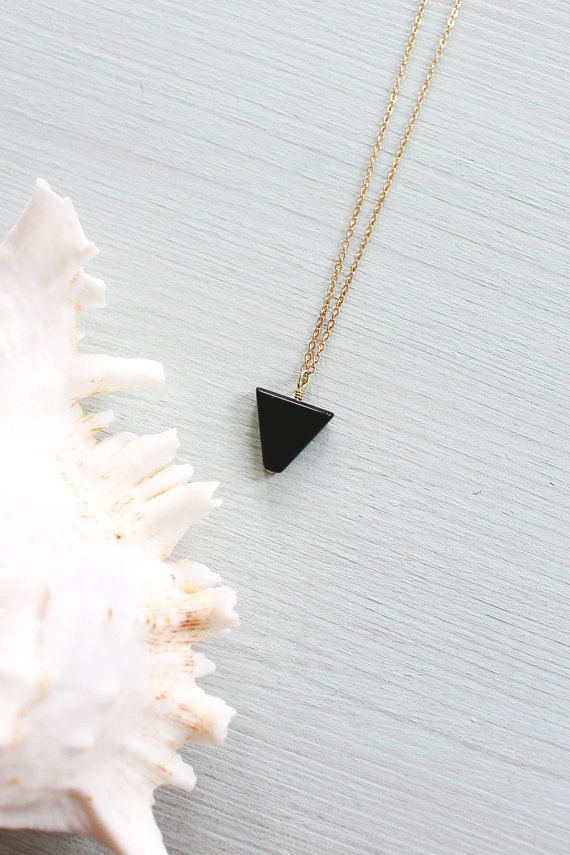 Necklace = Etsy
Initials
Remember when you were young and you would get extremely excited by anything with your name on it? Well it's time to let out your inner six year old. Initial necklaces and earrings are going to be everywhere this season, so treat yourself to a little personalised fun.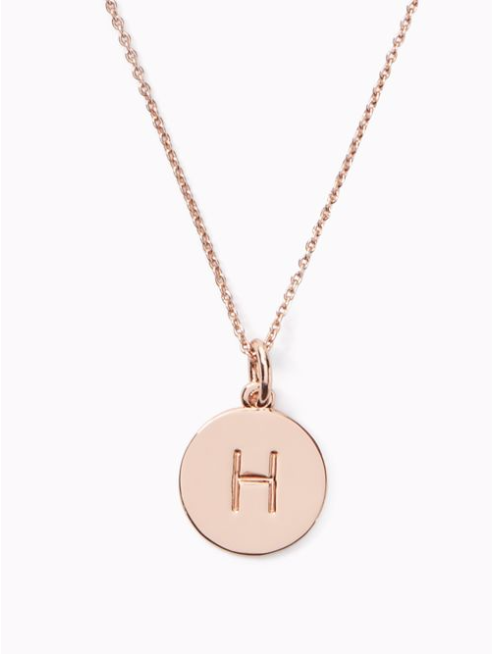 Initial Necklace  – Kate Spade
Punky but Funky
Think nails, studs, piercings, barbed wire, and the Sex Pistols. Punky jewellery picks are all over the runways this season. Everything from skull earrings to oversized hair pins, punky is definisly funking in A/W17.  Go for it and let out your inner punk chic and embrace a bit of grunge in the coming months…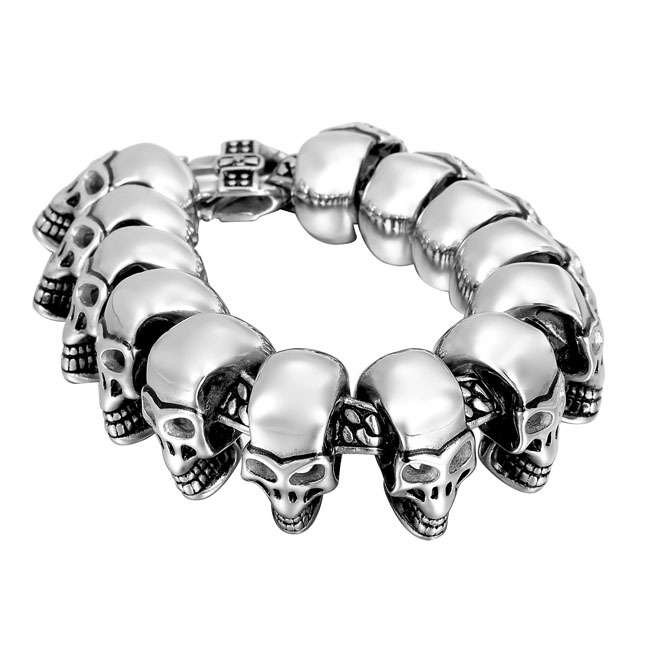 Skull Bracelet – Rebel's Market
Epic Neckpieces
Taking oversized necklace to the next level, out of the ordinary necklaces are going to be everywhere in the coming months. Think oversized, over-the-top necklaces and edgy wearable sculptures – next season's necklaces are getting even bigger to create a look with max. strength.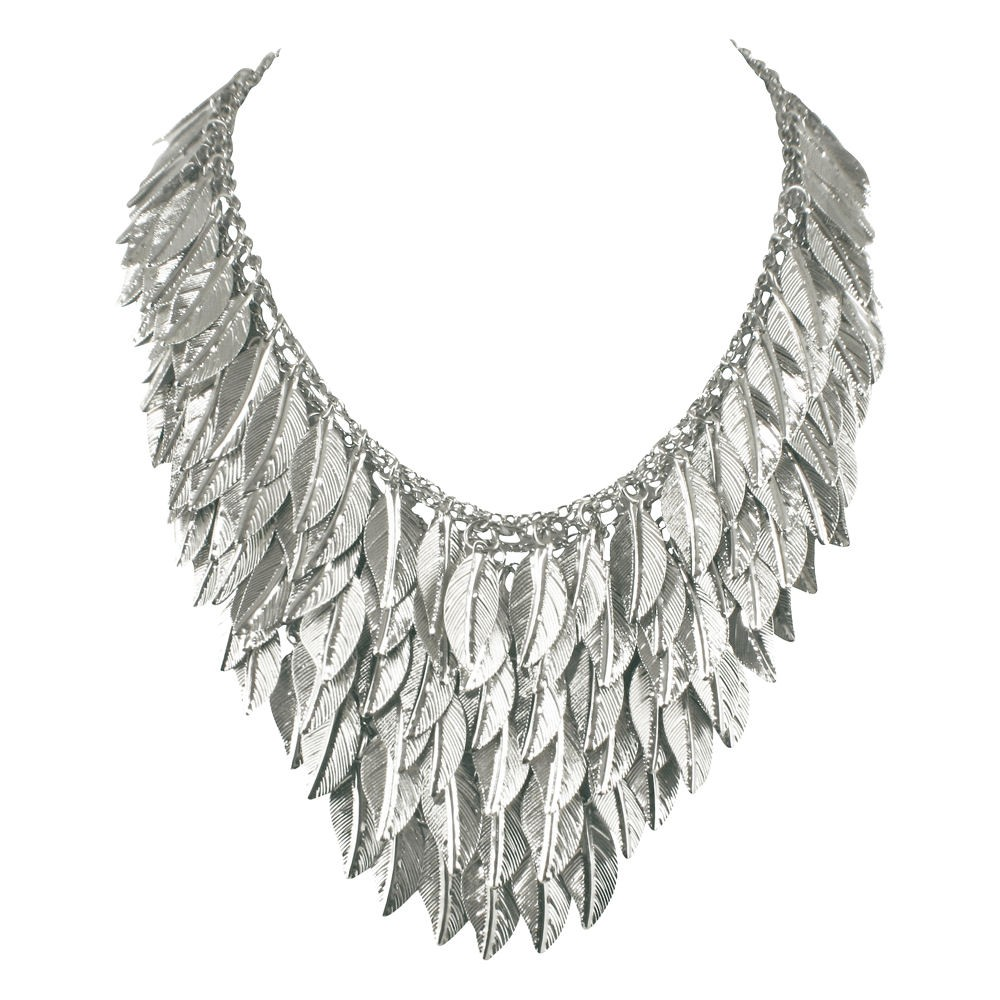 Oversized Necklace  – Eternal Collection
To Conclude
This season is all all about out there looks that one can only truly pull off in the Autumn months. It's time that you start to embrace your individuality and make your jewellery picks steal the show and complete your outfits.