NewZNew (Chandigarh) : Do you face inconvenience while talking on your mobile phone due to call dropping? Do you get pestered by cracking connection every now and then? If the answer is yes, then it certainly is time to make a shift.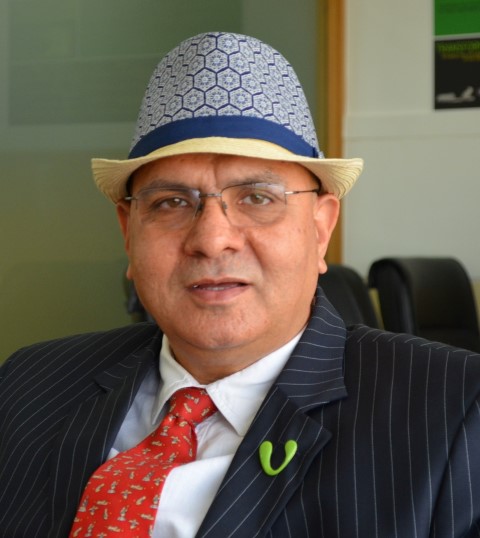 Call dropping, bad connection, weak network and added stress due to all these reasons, is something that we all face on daily basis. But there is a simple and plain solution to this hounding problem and that is to go for a fixed line number?
Have you got one for yourself ?
A landline connection is the ideal solution to this perennial pesky inconvenience caused by call dropping and bad network. And these issues are also the reason why we have witnessed a shift back to those reliable fixed line connections.
A landline number comes with a feel good factor, where one is assured that they will be able to speak to the person they want to speak to. Thanks to the stationary and reliable nature of landline phones, the chances of you missing the person you are after are next to none.
Fixed line services also ensure such voice clarity that cannot be found on other services. Running on a network of cables, these services provide for better network on your phone line so that you enjoy stress free conversations. Call dropping is least of issues on a fixed line since they run on a sturdy network of cables.
You can have hours of chat sessions on your fixed line without being hassled by heating of the device or low batter issues. The most crucial advantage of landline devices is that they do not generate any radiations and hence they do not cause any harm to one's health. Neither do you need to feel dizziness nor do you have to deal with killing headaches that are sometimes caused if you spend long hours on your mobile phone.
Another signifying element that is aligned to a landline connection is security. A bugging device has to be physically installed on your landline phone for a hacker to intrude into your network, which is not as easy a thing to do as it sounds. A mobile network on the other hand can be hacked in a split second due to the radio wave connectivity that a mobile network runs on.
Landline calling being the safest mode of voice calling is also tremendously cost effective as the call rates are insignificant and the services come bundled with facilities that are hard to be ignored. Connect Broadband offers free calling to its customers using the landline connection, where they can make not just local but even STD calls for free on the same plan that they are using. Connect Broadband also customizes its plans to accommodate the individualistic preferences and needs of each of their customers.To add to that, you can also make international calls for an insignificant price with Connect Broadband. To know more visit www.connectzone.in or give a missed call on 18001371234.
Speaking about the vital advantages of a landline connection, Mr. Bali, CEO Connect Broadband and Videocon Telecom said, "We do not want our customers to have to pay any added cost to make calls with their fixed line connections. Our customers can make local and STD calls for free. And even to make a call abroad to your family or a friend, you have to pay as less as 10 paisa per call. Landline network is back in vogue due to safety it assures and also due to the redundancy of call dropping issues. Connect Broadband will continue working relentlessly to bring better plans and services for its customers."