NewZNew (Chandigarh) : The legal cell of the Hindu organisation, Shiv Sena Hindustan moved an application today in the Punjab and Haryana High Court requesting to be included as a respondent in the writ petition filed by Simranjit Singh Mann for organising  Sarbat Khalsa on December 8. Expressing its strong resentment against it, the cell will also file its detailed objections in the court tomorrow.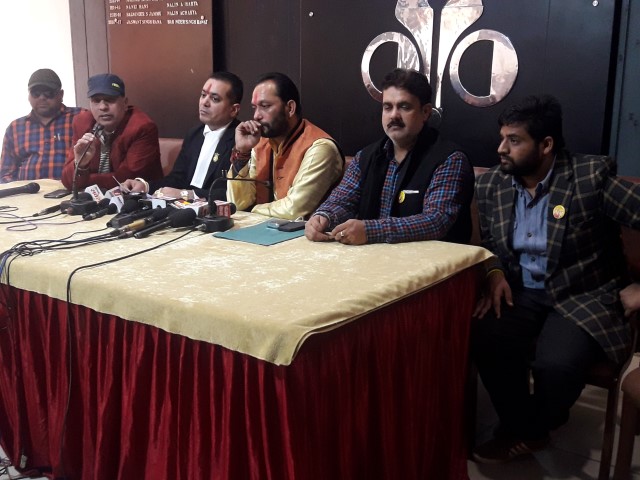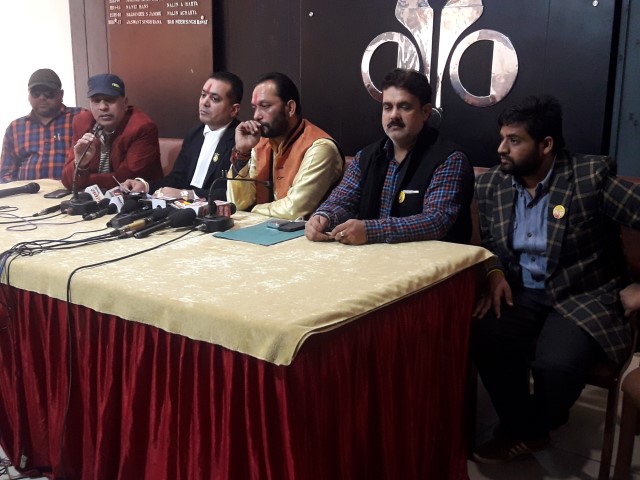 While addressing the media-persons here today, the national President of Shiv Sena Hindustan, Pawan Gupta said, " Our state President, Legal Cell, Amit Ghai and President of the State Trader cell, Navneet Kapoor have appealed in the High Court that congregation like Sarbat Khalsa should not be allowed which promotes anti-social elements and also support terrorism in Punjab. This will disrupt law and order situation in the state and will create unrest".
He said that during the last gathering of Sarbat Khalsa near Amritsar, slogans in the support of Khalistan were raised which challenge the security of Hindus living in the large number in the state. He said that the organisation strongly condemn the movement and would put efforts in curbing it completely.
Apart from this, Pawan Gupta informed, "The organisation's political wing Hindustan Shakti Sena will fight Assembly elections on 30 seats in Punjab and will introduce its candidates on 100 seats in Uttar Pradesh. The election Commission has allotted coconut as our election symbol".           
The State President of the legal cell, Shiv Sena Hindustan, Advocate Amit Ghai,  the President of State Trader Cell, Navneet Kapoor, Punjab President, Krishan Kumar, Range Chief Bathinda, Gorev Arora were also present on during the press conference.