Flight Shop opens its third store in Punjab (after Chandigarh and Jalandhar), taking its overall footprint to 16 stores across the country; second franchise outlet in India
Flight Shop, the leisure brand of Flight Centre Travel Group (FCTG), Australia, in India, today opened its first retail store in Ludhiana. With the launch of this store, FCTG, Australia now has 16 operational Flight Shop stores across India. The new Flight Shop store in Ludhiana, aims at re-defining travel experience from the region by focusing on both tailor-made vacations and group holidays catering to different customer segments in the city.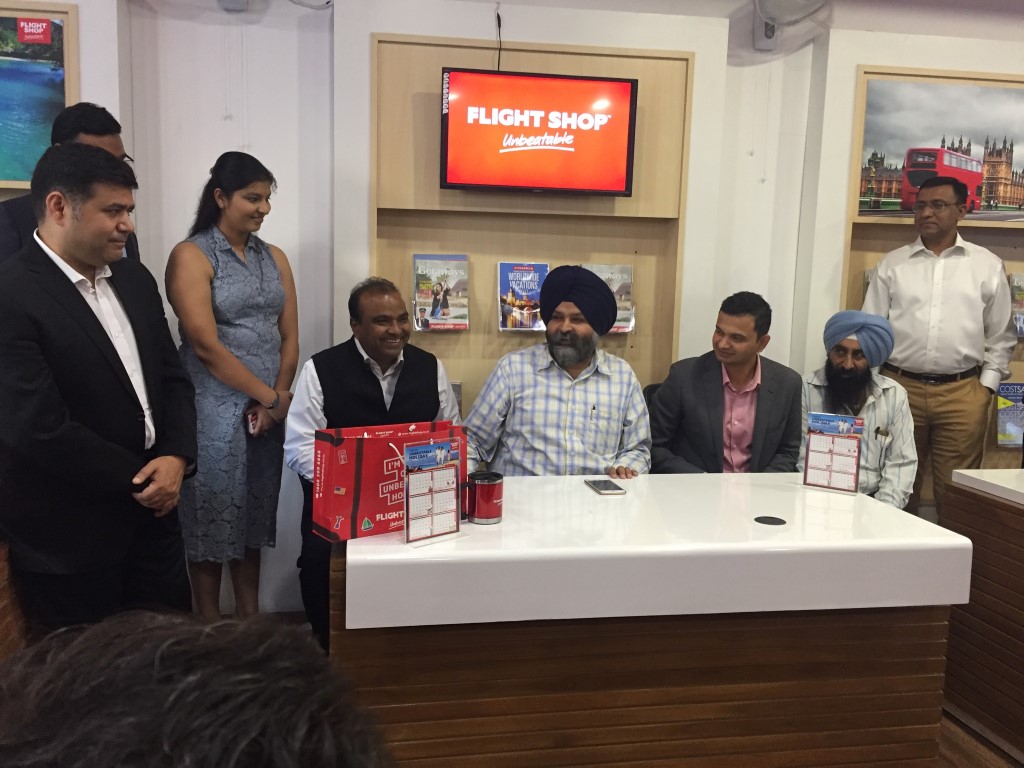 Spread over 900 sq. ft., the Flight Shop outlet in Ludhiana is located at a prime location of Pakhowal Road, and will cater to the needs of upmarket urban consumers – families, business travellers, honeymoon couples and groups of travellers. The new retail outlet will offer travellers Flight Shop's entire range of products and services – Domestic and International Flights, Customised and Group Holidays, Hotels, Car Transfers, Visa, Cruise holidays, Honeymoon holidays, Adventure holidays and more.
According to an Ernst & Young India study titled 'India's Growth Paradigm: How markets beyond metros have transformed', Ludhiana is projected to be as one of the emerging 42 new wave cities in the country. As the largest city in Punjab and a major industrial center in North India, Ludhiana witnesses large volumes across outbound, inbound and domestic sectors for both business and leisure travellers.
Flight Shop has expert travel consultants who are passionate about travel and have insider tips and personal recommendations for every holiday. Backed by the strength of a robust global network and expertise in designing travel experiences – Flight Shop delivers unbeatable holidays to the destinations of one's choice.
Flight Shop's current footprint extends to 16 stores across Mumbai, Delhi, Chandigarh, Jalandhar, Ahmedabad, Vadodara, Pune, Bengaluru, Hyderabad, Kochi and Ludhiana via a combination of owned branches and newly opened franchise outlets. FCTG, Australia plans to open 50 more Flight Shop stores across the country in the next two to three years.