The Amazon-Flipkart vying is all set to reach a high again when both the e-commerce giants will battle it out with the commencement of mid-year mega sales. Flipkart recently announced its 'Big Shopping Days' which will take place from 13th-16th May, Flipkart executives confirm and the rival American e-commerce giant will also have a mega shopping bonanza right around this time, two senior executives confirmed.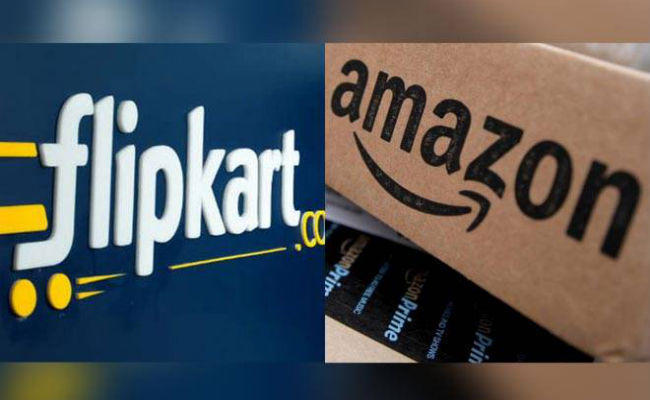 India Amazon's Vice President, Category Management Manish Tiwary, opened up stating a difference in Amazon's tactics this summer. This summer instead of holding one big sale mega event, Amazon will focus on creating exciting mini events. He further confirmed that the celebration is coming down soon to India.
A decelerated version of the upcoming Amazon sale will be conducted instead of their marquee finale event, where customers are swamped with heavy discounts and have a plethora of options. An estimated 70-80% discount can be attained for apparel, along with an additional 10-20% rebate will be offered in fast-moving categories such as smartphones and electronics which account for about 60% of online sales in India. Further, both Amazon and Flipkart will offer additional benefits to customers through no-cost EMI options, heavy cash backs, the executives confirmed.
Another e-commerce founder, Dhruv Goyal of ExclusiveLane fame, an online craft brand which sells on both the platforms was quoted predicting, 'This sale will be paramount for both the companies and the customers as the next sales season will begin around the festive season of Diwali.'
He further elaborated, 'The discounts will be in the form of cash backs through major credit cards. Amazon will also offer special benefits for its Prime customers such as an early-bird discount, access and great incentives.'
An indication of a well-planned event, both the e-commerce marketplaces have been hoarding inventory since April. They have stocked up on 70-80% of goods which they typically procure for Diwali for the summer sale, a massive corporate move.
A Flipkart spokesperson said there will be a big sale, but it will be a compact version of Flipkart's flagship 'Big Billion Day' sale. It will concentrate on summer infused products such as refrigerators, air-coolers, air-conditioners, along with a huge line-up of televisions, smartphones, summery attire, makeup and other categories. To add a cherry to the cake, there will be major bank offers as well.'
This is the second year that this battle will ensue amongst the rivals Flipkart and Amazon. Flipkart as an ode to their 10th year anniversary had organized this sale last year in May. This led to Amazon to create an event of their own during the summers.
An industry market guru said that the e-commerce marketplaces cutting down on heavy discounts, sales have been accelerated at a single-digit pace this year with customers holding on large purchases. The marketplaces can expect a growth of 4-5 manifolds in businesses as compared to their usual growth in this proposed sales month.