Was addressing Rotary Club Midtown Chandigarh at Shivalikview
Vivek Atray, former IAS officer, Author and Motivational Speaker spoke on the "Lighter Side of Government" before an enthusiastic audience at a meeting of the Rotary Club Midtown Chandigarh held at Hotel Shivalikview here.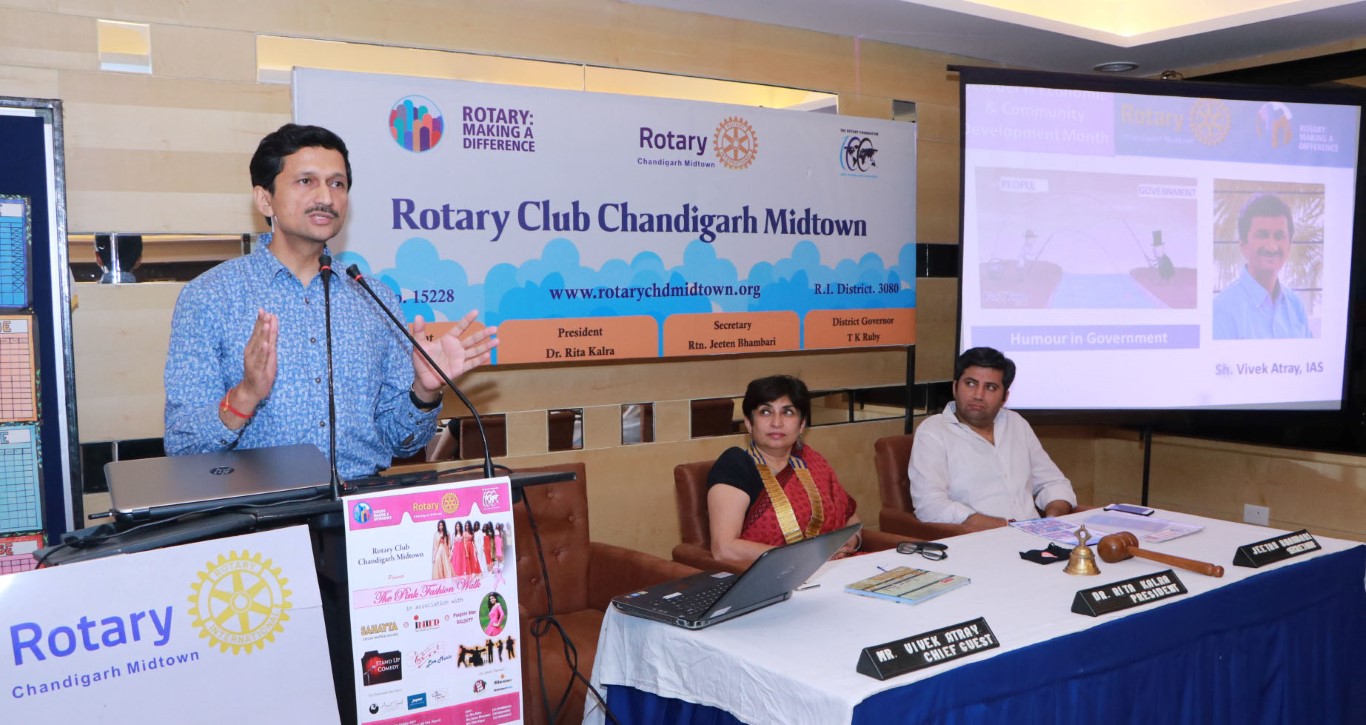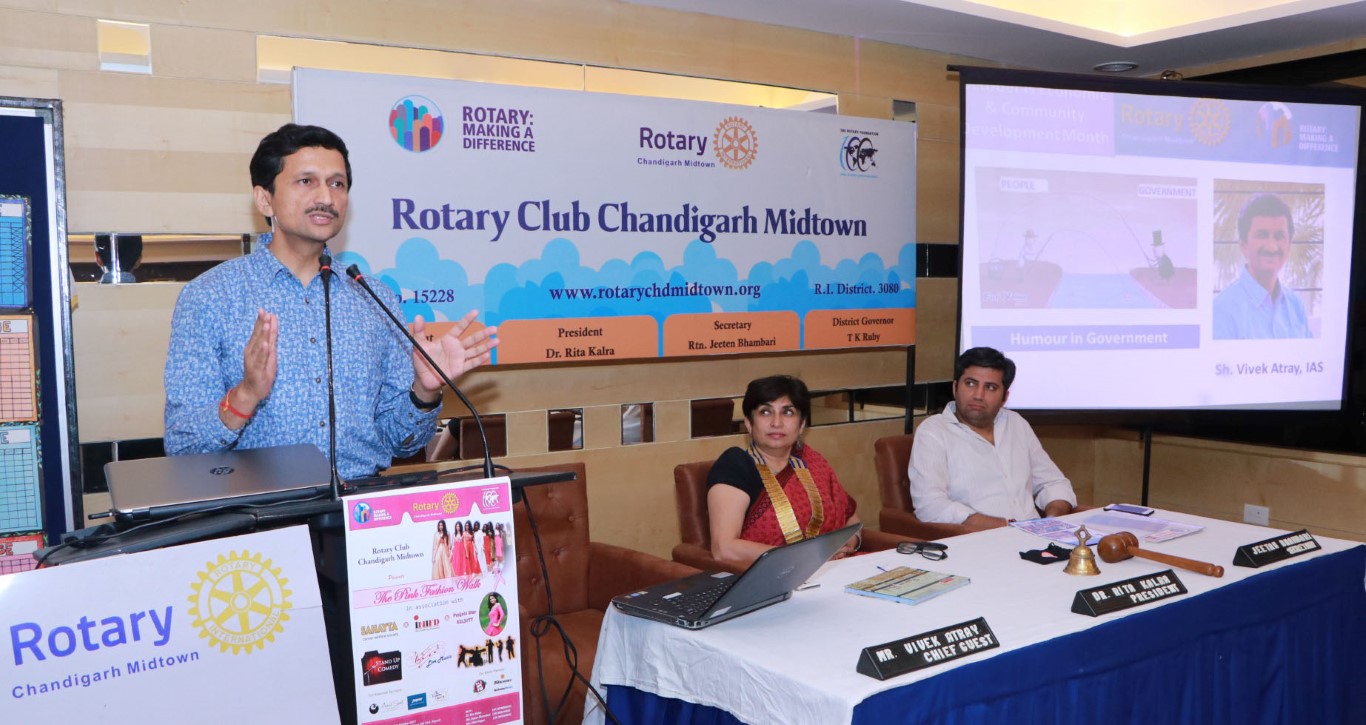 Atray highlighted several instances of humour in government functioning during his Talk. He shared several of his own experiences as well as some well-known stories from decades ago. He focussed on the fact that even in serious day to day activities that the government carries out, there are instances of humour which lighten the mood and bring cheerfulness to all present.
He recalled how former Governor of Punjab, the late General JFR Jacob, had chided government officials for working at only two speeds- "Very slow, and STOP!"
He also related an instance when the then Governor of Haryana had inaugurated the Mango Mela at Pinjore on impulse when he happened to visit the Gardens while the officials were waiting for the designated Chief Guest, the then Agriculture Minister, to arrive!
Vivek Atray mentioned several instances from his days as SDM and DC, as well as HOD of various Departments in Haryana and Chandigarh UT, and regaled the Rotarians present with his wit and sense of humour.
Ever since he took VRS from the IAS, Atray has been holding several such sessions in organisations across North India these days and speaks on Leadership, Emotional Intelligence and Overcoming the Fear of Failure, among other topics.
Club President Dr Rita Kalra and Past Presidents Dr VJS Vohra, Mr Shaju Peter, Mr Balram Gupta, Mr Pallab Bose and Mr Deepak Sood were among those present on the occasion.