'Idiosyncrasy'-A collection of poems by a 17 year old young budding poetess – Twesha Dikshit  was formally released by renowned author Kiran Nagarkar at Hotel Mountview here. Idiosyncrasy also means peculiar behavioral traits of individuals, & the unveiling of the book was well attended by the literati of the city. The book also has some captivating photographs of Twesha's father-Mitul Dikshit an avid photographer & well known educationist of tricity, from his collection of photographs taken during his  adventurous sojourns  of Inca Ruins and Amazon Rain Forests.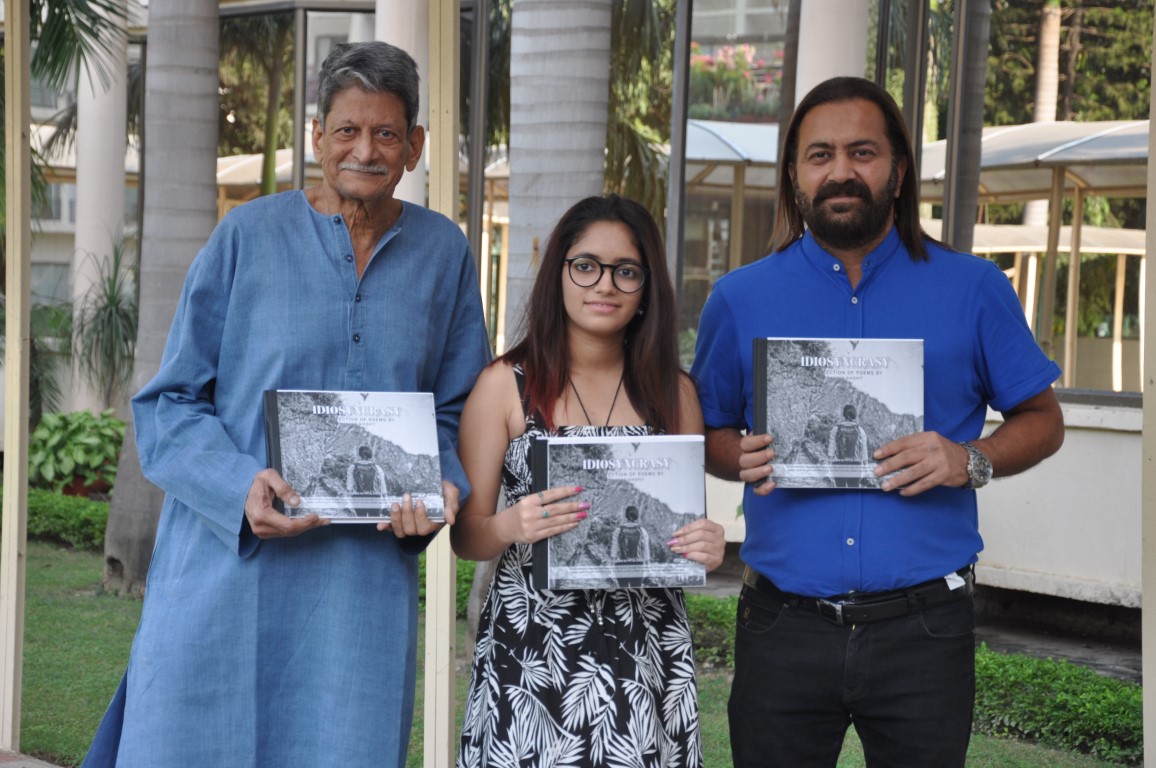 Twesha  started writing stories at the very young age of 10 years and has continued to maintain a blog-www.magicofwordsweb.wordpress.com since the past two years. She is an avid traveler and has already travelled to 6 continents. "For enhancing my poetry skills I have done an online course from California Institute of Arts and studied modern and contemporary poets. I would like to thank my family for letting me pursue writing & am elated as my first published work 'Idiosyncrasy' has been launched." Said Twesha.
Twesha has a keen interest in Journalism and has done a 5 week online course 'English for Journalism' from University of Pennsylvania exploring print and digital media. She plans on studying Journalism and English at college. Her future aspirations include travelling and pursuing journalism. She finished her 10th grade from Welham Girls' School, Dehradun and is currently finishing her high school from Strawberry Fields High School, Chandigarh.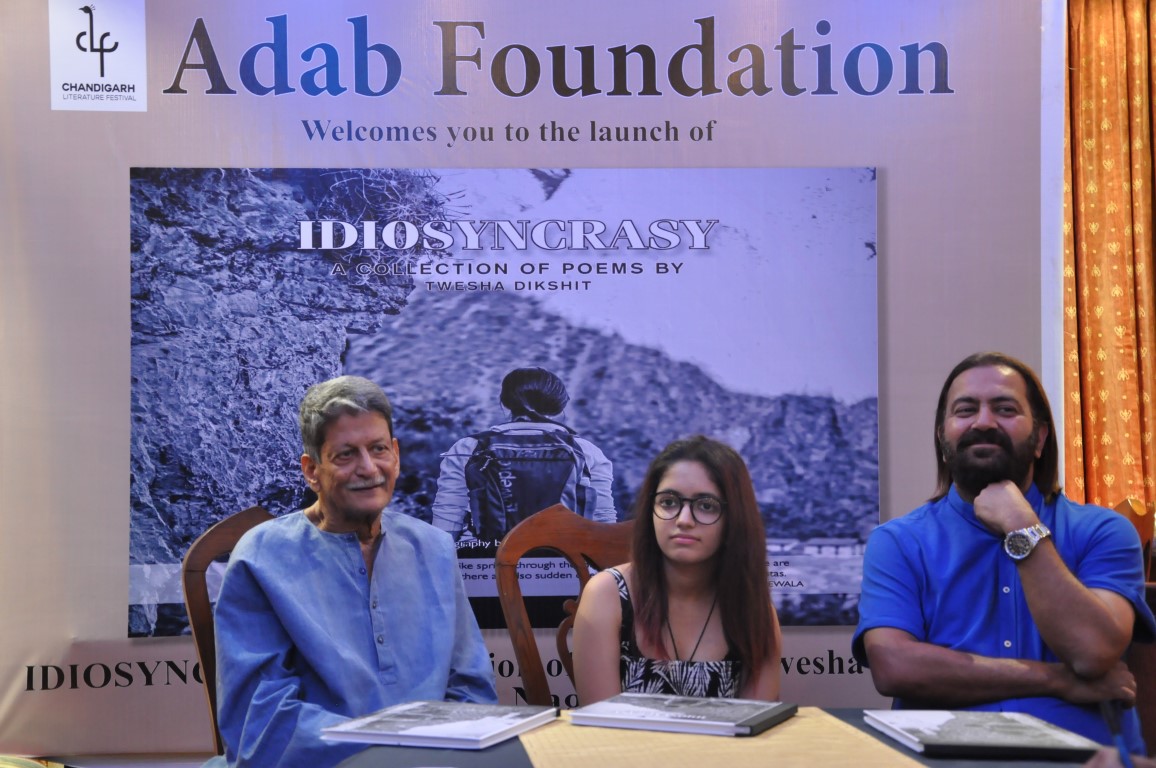 "Memories are all I have left And all the memories have left is me"
 "Nothing is left to be said.
Magic and madness,
Dandelions and sadness;
Light and darkness, coexist within me;
There's no other place I'd rather be."
 Such are the profound lines penned by the young & promising Poetess Twesha Dikshit in her maiden poems' compilation 'Idiosyncrasy'. "In Twesha's poems we witness a human consciousness finding its voice, hacking away at the internalized self-censorship to utter unutterable truths, to hold them up in the sunlight of expression, and to restore these truths to a wholesome and acceptable place. Twesha has shown abundant talent at a very young age I wish her all the best for her future endeavours. " Said Kiran Nagarkar, after launching the book of poems.
 It is noteworthy that Nagarkar is one of India's most significant post colonial writers known for critically acclaimed works like Seven Sixes Are Forty Three) (1974), Ravan and Eddie (1994), and the epic novel, Cuckold (1997) for which he was awarded the 2001 Sahitya Akademi Award in English by the Sahitya Akademi, India's National Academy of Letters.
 In poem after poem, Twesha shows in 'Idiosyncrasy' that a human voice of any age speaks for all ages. The famous doctor in Killer of Dreams is at heart just a little boy whose stifled aspirations make him die a little every-day. The icy-hearted narrator in Inferno stands up to her lover-torturer and rejects the mantle of victim: 'Don't look so shocked/ I existed even before you came/ I am the puzzle that nobody can win…" And then again in Beguiled: "I'm not a damsel in distress/ But my very own mistress/ My hear is as cold as steel/ Deaf to any appeal/ Run, run as far as you can/ You are no better than a conman."
 Idiosyncrasy has a foreword by Altaf Tyrewala, who is the author of critically acclaimed books -No God in Sight, and Ministry of Hurt Sentiments. He is also the editor of crime fiction collection Mumbai Noir.
 "Twesha Diskhit's intensely alive poems are like sprints through the mindscape of a young person – there are muddy roads, for sure, and blind turns, but there are also sudden openings onto vivid and fascinating vistas. This is a beautiful collection with a big beating heart, and the world is richer for its creation." Says  Tyrewala in the foreword written by him.
 Madhav Kaushik ,Vice Chairman Chandigarh Sahitya Academy, who himself is a noted Poet said, "Twesha's poems display a musicality, a wisdom well beyond her years, as well as that uniquely youthful lust for the pleasures and sorrows of the here and now. Congratulations to Twesha on penning these prodigious & deep in meaning poems."
 'Idiosyncrasy' has great lines of poetry, which like early morning jogs, succeed because they take your breath away momentarily only to leave you rejuvenated and oxygenated and high. Let's welcome Twesha Dikshit a promising young poetess into our literary circles.