In an endeavour to spread awareness regarding the importance of nutritious meals for one's well-being, Fortis Hospital, Mohali observed the National Nutrition Week from 1st to 7th of September 2017 here. The main objective of the series of events was to emphasize the importance of a healthy diet for overall good health, prevention of diseases or ailments, and curb mal-nutrition. The target audience included children, adults and the elderly.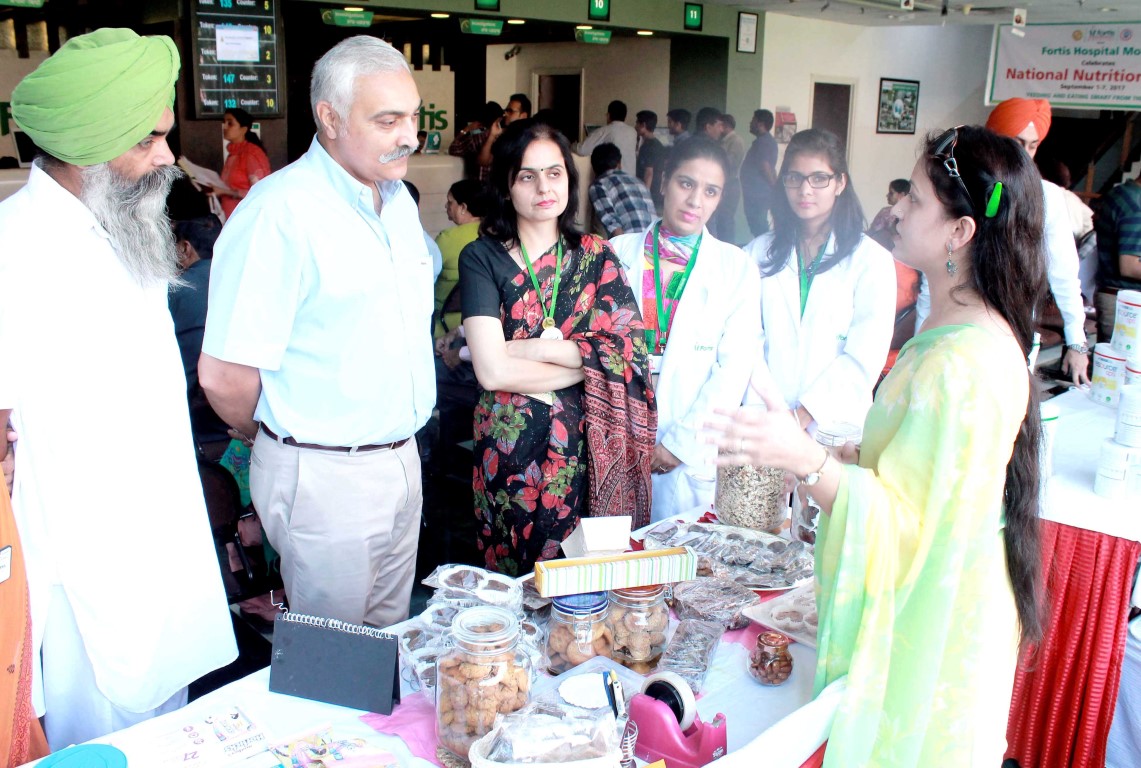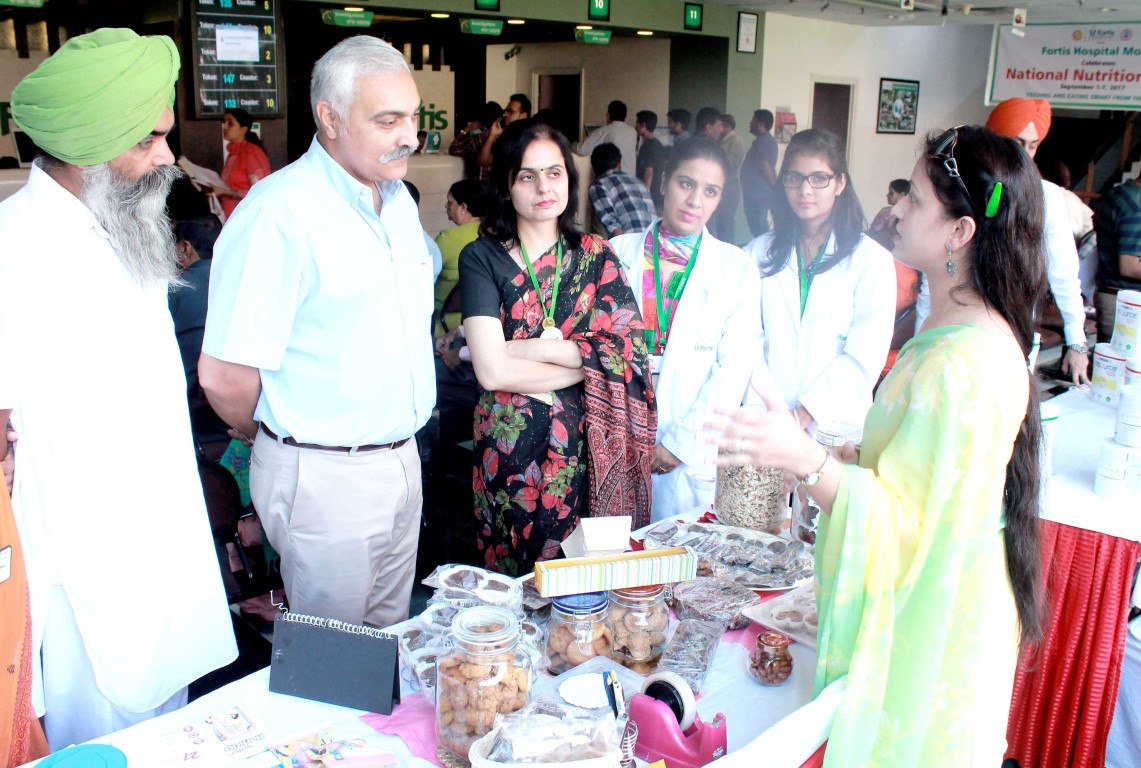 As a part of the weeklong celebrations, a slogan writing contest on 'A Healthy Food for a Health Body' was organized for 140 students. From Chandigarh, the schools that participated actively in this campaign included St. John's High School, Bhavan Vidyalaya, AKSIPS 41, AKSIPS 45, and Banyan Tree School; and from Mohali, the schools included The Learning Paths School, Manav Mangal Smart School, Saupins School, Shemrock School, Doon International School, Vivek High School, Shivalik School Mohali, The Millennium School.
Madhu Sharma, President IDA Chandigarh Chapter & Ms. Harjot Kaur, HOD Department of Nutrition, MCM College, Chandigarh, were the chief guests for the occasion. Dr. Amit Mandal, Director, Respiratory Medicine & Critical Care, Fortis Hospital Mohali and Harleen Bakshi, Clinical Nutritionist, Fortis Med Centre a Unit of Fortis Hospital Mohali in Chandigarh, were the guests of honour.
Dt. Sonia Gandhi, Head, Department of Clinical Nutrition, welcomed the audience. The programme started with the ceremonial lamp lighting by Mr. Abhijit Singh, Facility Director, Fortis Hospital Mohali, Wing Commander (Dr) GBS Kang, Medical Superintendent, Fortis, Mohali Ms. Madhu Sharma, Ms. Harjot Kaur, Dr. Amit Mandal, and Mr. Yogesh Joshi, Head Sales and Marketing.
Ms Sharma encouraged the audience to follow healthy eating practices and modify the wrong eating patterns at home for better nutrition and health of the entire family. The students were also asked to take a pledge to eat healthy foods. Vidhi Bansal from The learning Paths School Mohali got the First position, while the second and third positions were bagged by Riya from Bhavan Vidyalaya, Chandigarh and Satvik from St Johns School, Chandigarh respectively. A quiz session based on nutrition was also conducted for the students.
During the week, a 'Health Food Exhibition' was organised in the premises of the hospital. The event was inaugurated by Mr. Ashish Bhatia, COO (North & East), Mr. Abhijit Singh, Facility Director, Captain Neelam, Chief of Nursing for the region, Dr Bhawna Ahuja, Head, Patient Care Services from Fortis Hospital, Mohali. Patients and their attendants, and members of the hospital staff availed the opportunity of learning more about healthy food products and neutraceuticals. Dt Sonia Gandhi, and her team of dieticians explained the health benefits and nutritional value and right use of products displayed.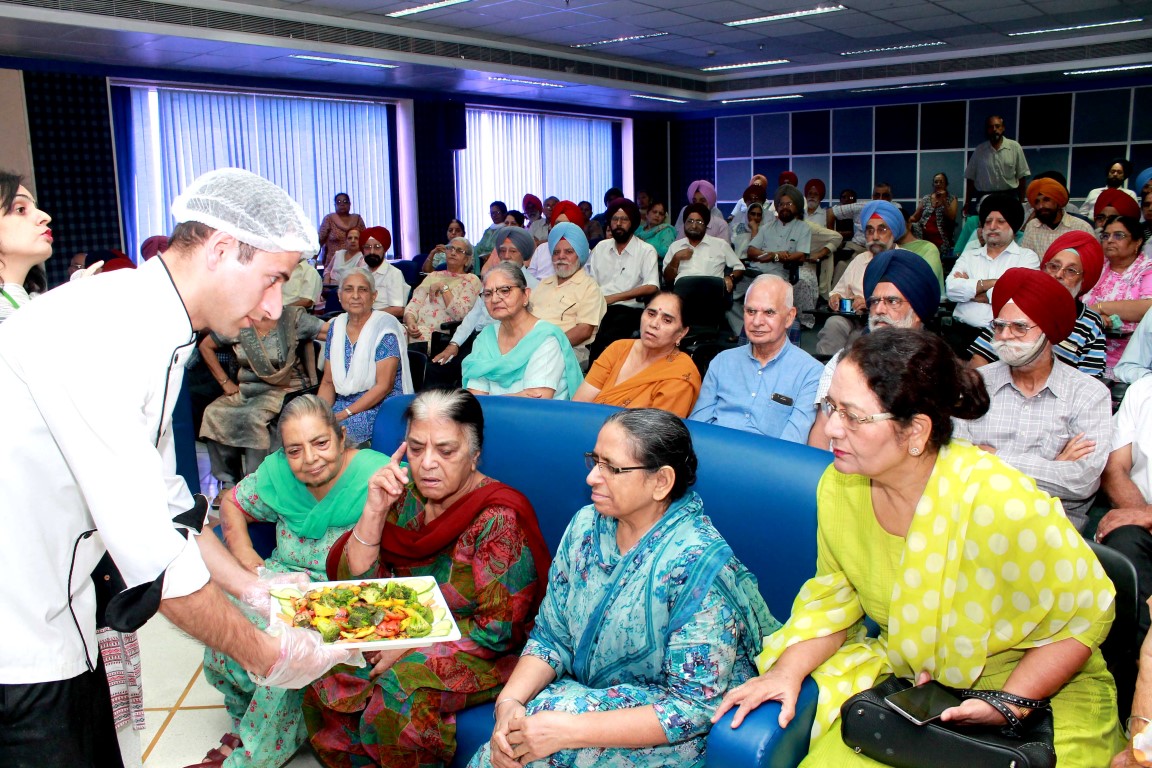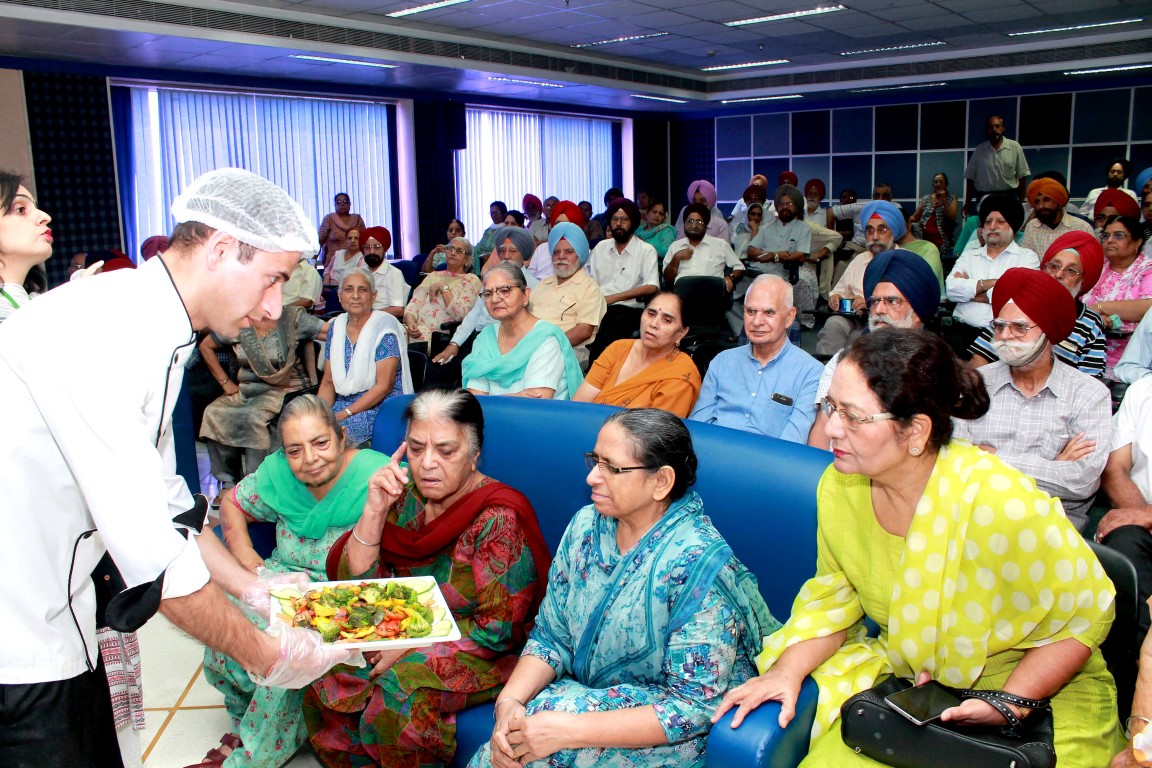 During the occasion, Mr. Ashish Bhatia, COO (North and East), Fortis Healthcare said, "This is an excellent initiative by the hospital to promote good health. The patients seemed excited to take a look at easily available products that are healthy as well as well within their reach. A healthy diet is definitely the key to a healthy life."
In her talk to senior citizens of Mohali, Dt. Sonia Gandhi explained that good nutrition helps to prevent health problems like eating disorders, obesity, dental cavities and iron-deficiency anemia. Since the way children eat influences their growth and health during childhood, during adolescence and for the rest of their lives, it's best to adhere to healthy eating habits right from the beginning; and parents have a major role to play in accomplishing this.
Dt Gandhi concluded, "Consumption of wholesome, seasonal, unprocessed and nutrient dense food items   and reducing the intake of extra sugar, salt, unhealthy fats and excess of tea, coffee and alcoholic beverages at all times possible is one of the mantras for a healthy body and mind."
Mr. Abhijit Singh, Facility Director, Fortis Hospital Mohali, informed, "The team of dieticians under the guidance of Dr. Sonia Gandhi have done a brilliant job organizing the events for the week. We will continue to carry on this tradition of promoting a healthy food and healthy lifestyle year after year."