NewZNew (Mandi) : As many as 250 people attended a Max Super Specialty Hospital,  Mohali free orthopedics health check-up camp at Shree Ram Physiotherapy Clinic, Mandi today.
A team from Max's orthopedics department headed by Dr Manuj Wadhwa, Director and Head Max Elite Institute of Orthopedics and Joint Replacement and including Dr Shashikant Kumar, Orthopedics and Dr Navjot Singh, sr physiotherapist addressed the healthcare needs of people in camp.
Expert orthopedic consultations and checkups were provided during camp . The diagnostic services like bone mass densitometry tests, physiotherapy consultations, random blood sugar, blood pressure checks were also provided free of cost.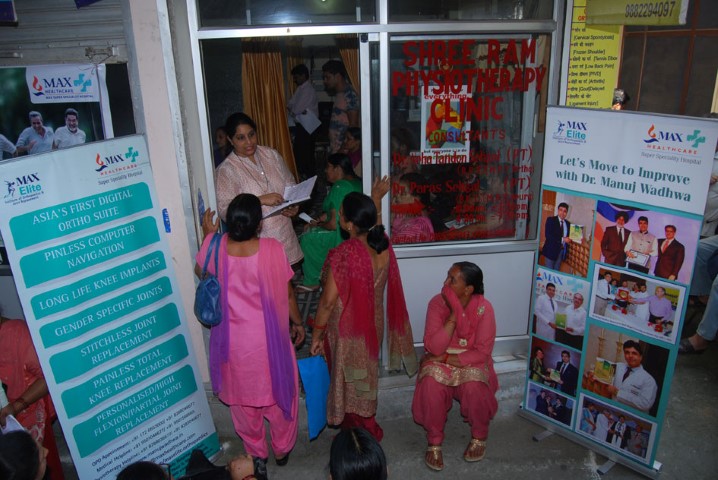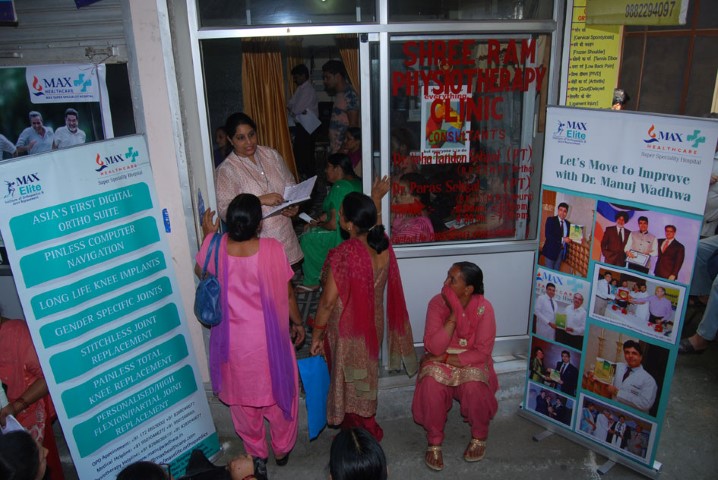 Talking about the way arthritis is crippling the young nowdays , Dr Wadhwa said that contrary to the misconception that arthritis only affects elderly this disorder is increasingly found in the younger population. Earlier, patients around 65-yr and above suffered from arthritis and underwent surgeries. But now the younger ones in age group of 40-45 years, who are in the prime of their youth are presenting themselves with acute arthritis. Higher levels of stress coupled with modern day lifestyles are increasing incidence of arthritis."
Dr Wadhwa further said  that arthritis affects approximately 180 million people in India, which is higher than many well-known diseases. While much has been said about high incidence of diabetes, hypertension, cancer and HIV in India, recent studies suggest that osteoarthritis beats them all to claim the number one position among ailments in the country.
Sandeep Dogra, senior vp and zonal head, Max Hospitals, Punjab said that we feel that it is important for people to commit themselves to a healthier future comprising of a comprehensive health check-up on a regular basis. With this objective, our team of expert doctors has come together to counsel people for their orthopaedics and bone related problems.