NewZNew (Panchkula) : Ehsaas Adabi Society (EAS) Panchkula, in Association with Brilliance World School, Sec-12, organized an event of Exhibition of Paintings of S.L. Diwan & students of Brilliance World School. The society also held a Poetry recitation & Ghazal singing session, by prominent artists of the region.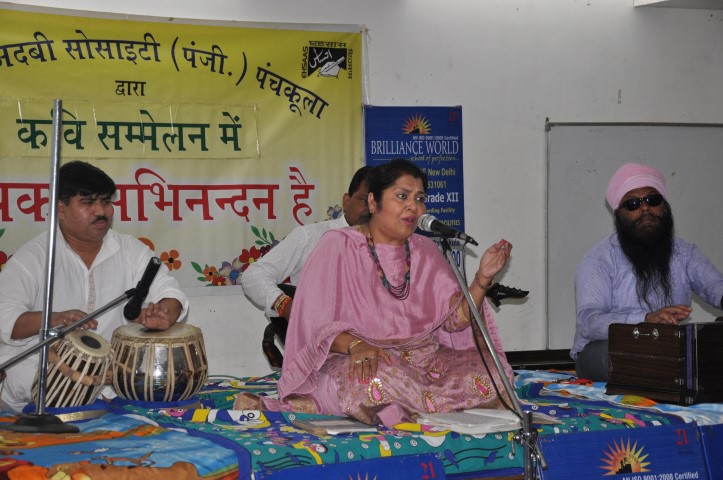 "Fourteen (14) of our students also exhibited their paintings along-with Mr. Diwan's breathtaking collections on this occasion." Said Sham Sunder, Chairman, Brilliance World School
The Exhibition was inaugurated by the Chief Guest Pradeep Kasni (IAS), DG, Science & technology; Haryana and Vivek Atray (IAS) presided over the function. The exhibition was highly appreciated by one and all.
An array of poetries and ghazals were also presented by eminent poets and singers. Gurneet Kaur sang five ghazals on musical notes & received great applause.
Those who recited Poems & and Ghazals included  Mrs.  Satinder Trikha,  Mrs. Kanchan Bala,  B.D. Kalia 'Hamdam',  Balbir Tanha,     Balwant Singh Mussafir, Gurbaksh Singh Saini, P.K. Vinayak,    Dr. N.S. Manhas, Director, Doordarshan, V.P. Nagal, Veerendra Chauhan & S.L. Dhawan Kamal among others.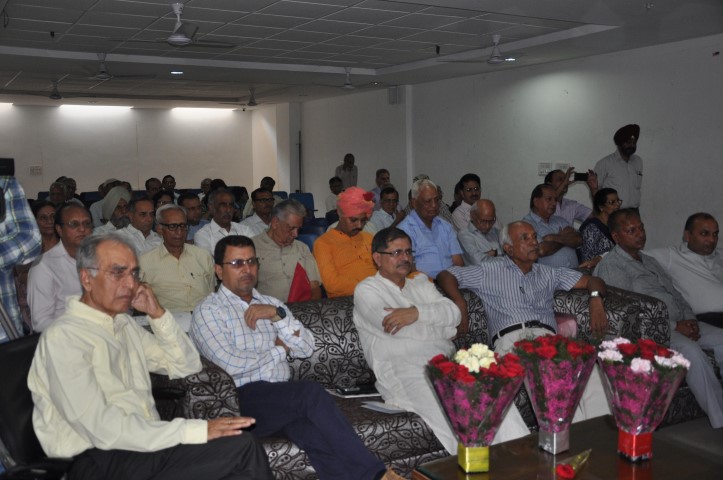 BD Kalia 'Hamdam', President, EAS, welcomed the guests, artists, poets and members of the audience. The Chief Guest appreciated the efforts of EAS and Brilliance World School in supporting the Arts, Languages, Literature & Music.