Garments Machinery Manufacturers and Suppliers Association (GMMSA) opens new office : Garments Machinery Manufacturers and Suppliers Association (Regd.) today opened their new office at SCO No. 4, Lucky Enclave, near Basti Jodhewal Chowk, Ludhiana.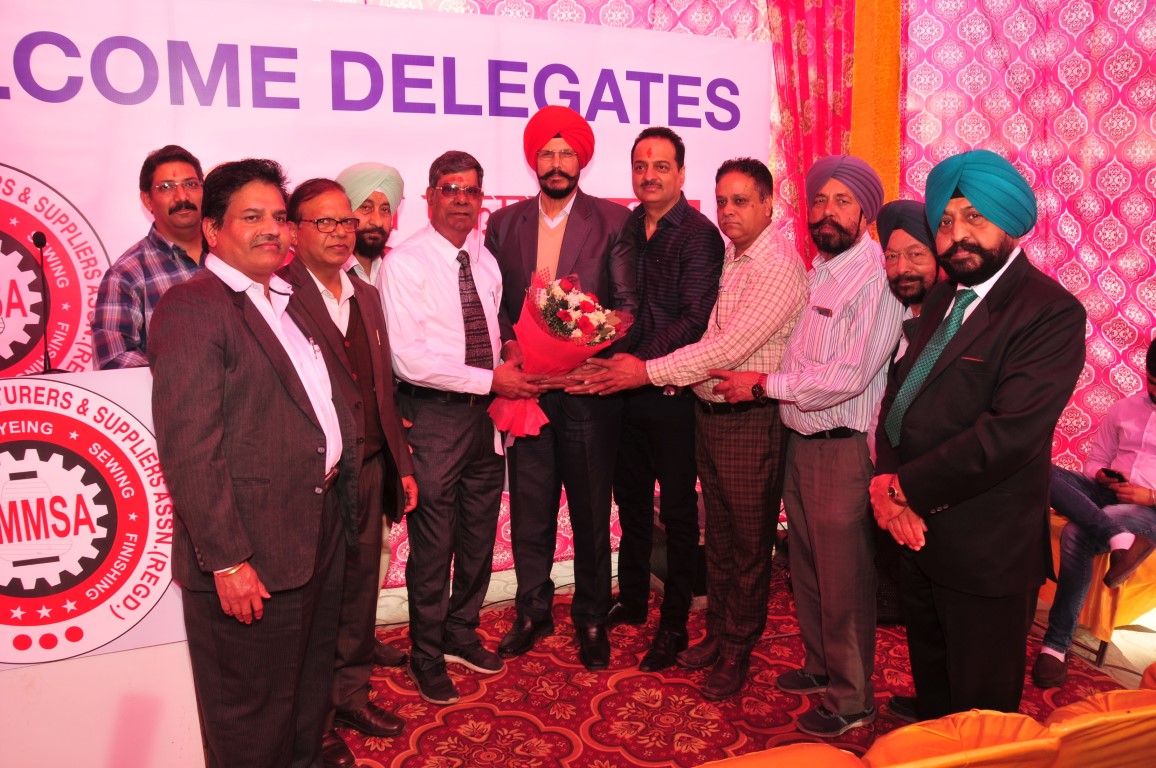 Distinguished guests S. Major Singh – Director MSME Di Ludhiana, RK Parmar – Assistant Director MSME, Kundan Lal, BS Nagi, SS Rekhi – Functional Manager DIC Ludhiana graced the occassion and congratulated the GMMSA team.
Other members of the fraternity and members of various industrial organizations also visited and appreciated the efforts and steps taken by GMMSA team for betterment of the industry.
Ram Krishan – Chairman, GMMSA said, "With the opening of new office, we are now even more easily available to our industry members. We strive to further provide better facilities and services like meeting space for discussions and our office is open for all. We will continue and strive to provide a platform for the betterment of all industry members. This is going to be the 5th milestone in the history of GMMSA."
Narinder Kumar – President, GMMSA said, The expo, over the years, has been organized to facilitate the garment machinery manufacturers and suppliers to showcase their products with the latest world class technology. We thank all the exhibitors for reposing faith in GMMSA EXPO INDIA 2019, our industry partners and once again we will strive to fulfill huge expectations and achieve higher standards of quality and service to the industry."
Also present during the event were Mr. Teja Singh, Mr. Amit Jain, Mr. Parmesh Wasist, Mr. Jatinder Sudera, Mr. Pankaj Kalra, Mr. Rajesh Sharma (Bobby) and others.