Genshin Impact 1.6 Leaks Release Date Gameplay How To Get Modes: As soon as the beta program for Genshin Impact 1.6 version went live, the leaks started surfacing online. It was last year when this action role-playing game was released on Android, iOS, Windows, PS4 on 28th September 2020.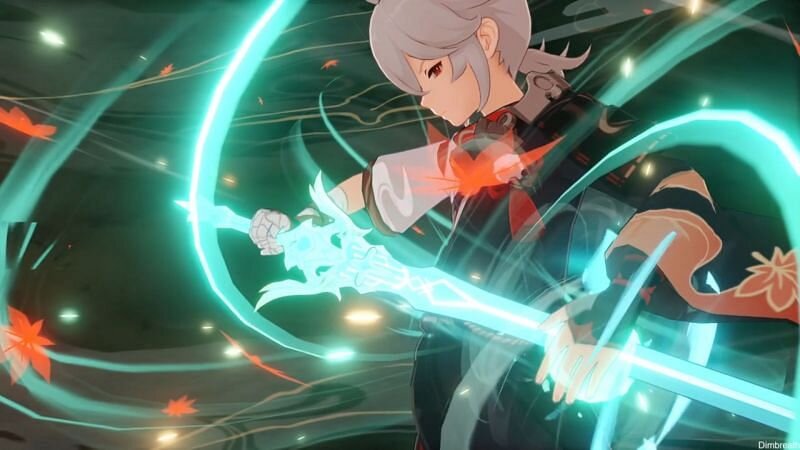 Since then, this game has taken the gaming industry by storm and has become one of the mostly played and popular games over few months.
One of the most outstanding features of Genshin Impact is its new content that it gets on a consistent basis. In addition to that, the developers of the game have already revealed that a new update is going to come after six weeks.
Now the leaks of Genshin Impact 1.6 update has been surfaced online revealing that there may possibly be 5-star character Kazuha's Elemental burst as well as the idle animations in action.
Few months ago, the character of Kazuha was already teased by a number of sources at the time when his character model as well as his texture files were data mined. Now the recent leaks have increased the excitement of Genshin Impact fans.
Genshin Impact 1.6 leak reveals Kazuha's Elemental burst animation and idle animations
In the upcoming Genshin Impact 1.6 update, Kazuha is likely to be an Anemo-type 5-star character that belongs to the land of Electro-Inazuma and carries a sword with him. The initial leaks about this character were revealed in the month of January and the fans were eagerly anticipating for its release.
However, the wait of Kazuha by the Genshin Impact community is now finally over. In a very recent leak by Dimbreath discloses that Kazuha's Elemental burst animation along with the idle animations through the upcoming 1.6 Genshin Impact.
Just like any other Genshin Impact characters, Kazuha also comes with an exclusive idle animation when the character is left idle for few moments. Typically, it is activated when the players go AFK and then don't co-operate or react with the game for quite long.
As per to the description of another leak by Honey Impact, there are going to be two benefits of burst talent such as "The Ultimate Garyu technique" and the "Elemental Absorption". In the Ultimate Garyu technique, the Kazuha character executes a single slash that is capable of summoning a storm and can deals AoE Anemo damage in a quite large radius in the game.
On the other hand, in the Elemental Absorption, if Ruka Akino gets in contact with Hydro, Electro, Pyro, or else the Cryo elements, then the effect deals some extra elemental damage of that type as well.