25 SEWERAGE TREATMENT PLANTS IN 21 TOWNS NEAR GHAGGAR TO BE OPERATIONAL BY DECEMBER
RS 124 CRORE PLAN PUT ON FAST TRACK
PROJECT PUT ON FAST TRACK AS PER PROMISE OF PUNJAB CM TO HARYANA CM
CS REVIEWS PROGRESS OF STPS ON TOWNS NEAR GHAGGAR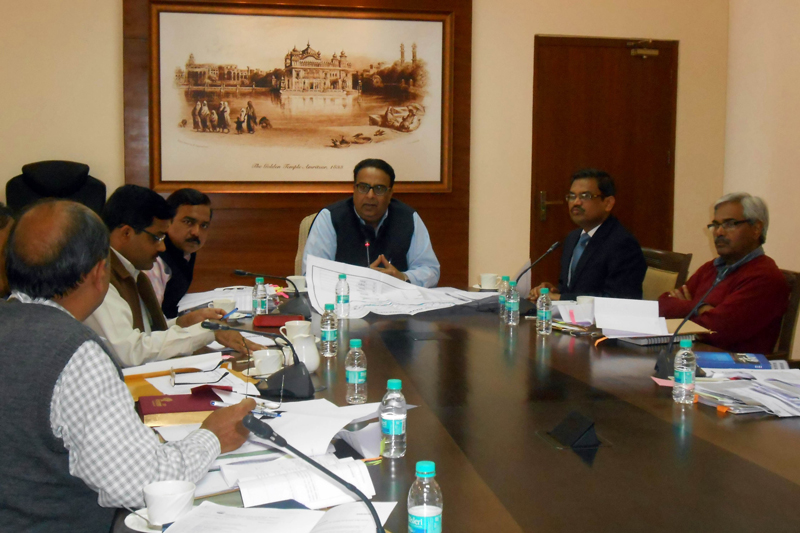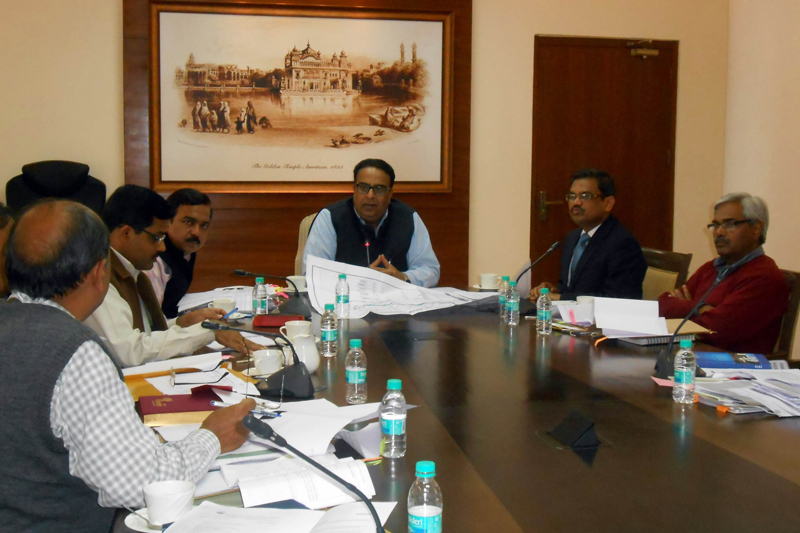 NewZNew (Chandigarh) : Ghaggar is all set to be pollution free by the end of this year with the operationalisation of the 25 Sewerage Treatment Plants located in 21 towns in the vicinity of Ghaggar as per deliberations between Mr. Parkash Singh Badal Chief Minister Punjab and Mr. Manohar Lal Khattar Chief Minister Haryana in the first inter-state meeting in Punjab Bhawan recently.
                Chief Secretary Mr. Sarvesh Kaushal today reviewed the progress of this project especially Sewerage Treatment Plants located near Ghaggar in a video conferencing with al Deputy Commissioners and meeting with concerned departments. The Chief Secretary said that construction of STPs within one year was mission envisaged by Punjab Chief Minister Mr. Parkash Singh Badal and Prime Minister has also declared it as most preferred project under Swachh Bharat Mission. He said that covering the STP was prerequisite for cleaning the Ghaggar where sewage and other industrial wastes were being released by various civic authorities. He said that Chief Minister has already issued instructions to Pollution Control department to keep a check on industrial effluents and now it was imperative for all concerned Deputy Commissioners to ensure completion of Sewerage Treatment Plants within scheduled timelines. He said that separately UT Administration was being requested to check the inflow of the pollutants from the Sukhna Choe to river Ghaggar as the maximum source of pollution based on survey carried out by PPCB was this choe. It may be added that Sukhna choe carries the discharge from various colonies, villages in the vicinity of Chandigarh. He said that UT administration would be requested to implement the decisions taken in joint meeting of Punjab Governor with Punjab CM on December 9, 2014 at the earliest.
                Issuing instructions to Deputy Commissioners to clear impediments coming in the way of land acquisition especially at Sirhind, Nabha, Sangrur, Bassi Pathana and Sanaur, Mr. Kaushal sought action taken report within 10 days. It was informed in the meeting that out of 25 STPs in 21 towns in the vicinity of Ghaggar 8  at a cost of Rs. 124.50 crore were already functional covering 7 towns of Patiala, Banur, Samana, Bhikhi, Sardulgarh, Zirakpur and Mohali and remaining 17 STPs would be operational by December 2015. He also reviewed the progress of STPs under construction including Mandi Gobindgarh, Rajpura, Moonak and Patran and asked the sewerage board to ensure total quality control in execution of these projects.
                Asking Deputy Commissioners and Local Government Department to work in tandem, he asked Principal Secretary Local Bodies Department Mr. Ashok Gupta to submit weekly reports.
                Besides all Deputy Commissioners, representatives of local bodies department, sewerage board, urban development department, municipal corporations and other civic authorities were present in the meeting.