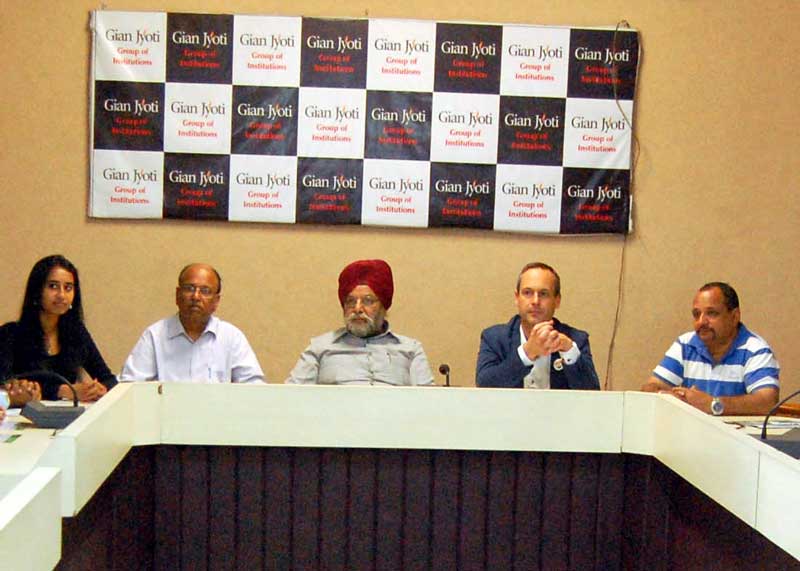 NewZNew (S A S Nagar) : Gian Jyoti Group of Institutions Signed MoU with Y-Nov group Auvence, France  to promote France as career destination. Y-Nov group is heading ISEE Business School, Paris and 5 other campuses of Y-Nov visited Gian Jyoti Group to discuss the opportunities for Indian and French students with this agreement. Director Ian Perrin shared the profile of Y-Nov group and programs offered to Indian students at the occasion. Director Ian Perrin presented a presentation for students on the potential in Digital Economy to create jobs in French market.
He also informed students about future plans of Y-Nov of technology driven campuses at multiple prominent destinations in France so that students can start their global career from this model. France was also recently visited by 4 students of Gian Jyoti and they were invited at the moment to share their experience of France as career destination during.
While speaking at the moment J.S. Bedi, Chairman Gian Jyoti Group motivated the students to dream big and look for global destination for their career. He further informed them that Gian Jyoti is facilitating international opportunities to its students through such agreements so that their dream to study and work overseas can be accomplished.