Gillco International School Commemorates 20 Years of Kargil War: Gillco International School, Kharar conducted a special assembly to commemorate the 20th Anniversary of the Kargil war on 26th July, 2019.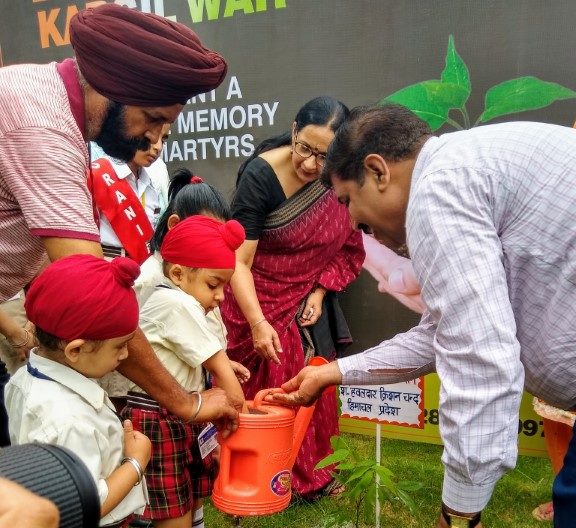 The assembly was organized to pay homage to our valiant soldiers who had laid down their lives in the Kargil battlefield. The assembly began with a prayer 'Ek Tu He Bharosa' which was followed by a melodious rendition of the song 'Hum Sitare Hai Zameen Ke' and a patriotic dance.
The staff and students adorned their foreheads with a 'Tilak' of the sacred soil of Kargil which was handed over to our Principal Ms.Inderpreet Kaur, by the members of an NGO 'Ek Eent Ek Shaheed Ke Naam'. Next, we had a tree plantation drive 'Ek Ped Ek Shaheed Ke Naam' where in five saplings were planted in the school campus to keep alive in our hearts the supreme sacrifices of bravehearts. Shaheed Captain Amit Verma (9 Mahar Regiment), Shaheed Naib Subedar Mangej Singh (Rajputana Rifles), Shaheed Havildar Surinder Singh (8 Sikh), Shaheed Havildar Krishan Chand and Shaheed Havildar Mallayya, during the Kargil war.
The assembly concluded with the Principal's message followed by the National Anthem.