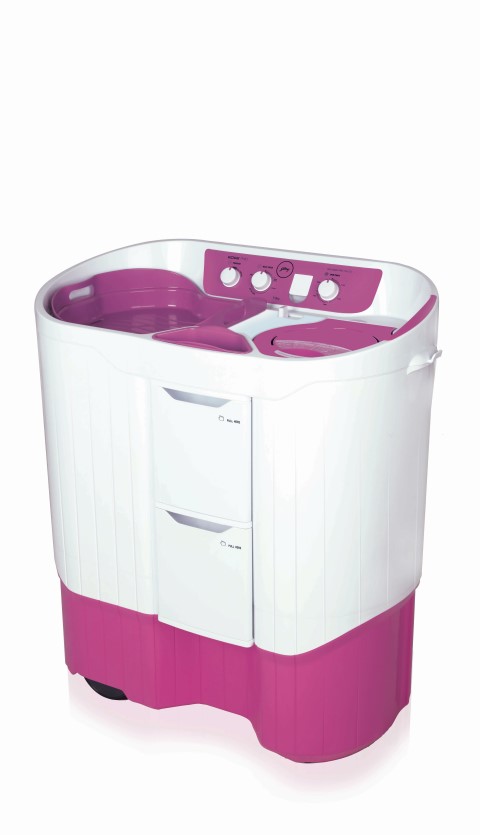 NewZNew (Chandigarh) : Aiming for a major segment in India's washing machine category, Godrej appliances launched its latest offering – The Godrej Edge Pro Washing Machine.  Edge Pro semi-automatic washing machine is the fully loaded wash expert which has features that deliver a punch in terms of technology & convenience. It is the first semi-automatic washing machine with in-built detergent storage. Most of the consumers these days have major space constraints because of which washing clothes in the machine becomes a tedious exercise of moving the machine to the water source, getting the detergent from a different location & then drying clothes in a third location. Edge Pro makes sure that the customer enjoys convenience by deploying human centric design which is manifested in the many details that make it stand out from the clutter.
The new semi automatic washing machine brings in a unique convenience experience- be it the in-built detergent storage, large sturdy wheels that make it easy to move, a wash tray to scrub, rinse and carry clothes easily. It also packs a powerful wash with active soak option, better rinsing and an Aquajet Pulsator that generates higher turbulence for better wash quality and Spin Shower, a unique rain shower rinse mechanism for better detergent removal, and 100% rust proof body.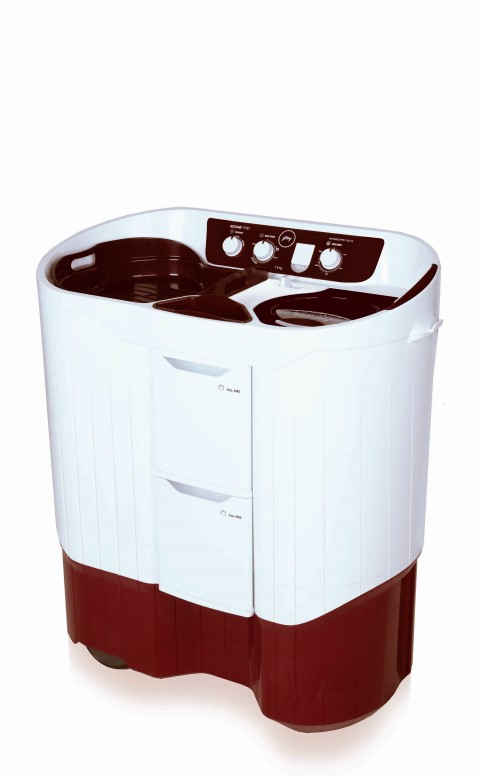 Kamal Nandi, Business Head & EVP, Godrej Appliances, said, "Godrej appliance has always understood the Indian consumers and their habits well, thus designing a machine which will provide a solution to their daily hassle was both important and challenging. Godrej Edge Pro washing machine has been designed to save consumers' time and effort, while delivering better cleaning. The machine promises to make washing clothes a delightful experience and provide complete convenience to the users."
Rakesh Sial, Product Group Head- Washing Machine, Godrej Appliances, said, "We have been at the forefront when it comes to providing differentiated solutions in washing machines. We were the 1st to introduce toughened glass lids, colours in washing machines, steel drum in semi-automatic washing machines, water and power sensing DAC technology, ultra-sonic wash technology and with Edge Pro Washing Machines we are introducing yet another unique product in our semi-automatic portfolio.  We are already among the fastest growing brands in washing machines and with Edge Pro, we intend to consolidate our position in the washing machine category further, and increase our market share further by 2%."
The new range is available in capacities of 7.5 Kg and 8Kg and in colors of wine red and lilac sprinkle between the price range of Rs 14600 and Rs 15400.