NewZNew (Chandigarh) : Administration may provide plenty of facilities to people and someone may attain too many worldly achievements but till the time divine virtues that is love, politeness, compassion, tolerance are imbibed in place of hatred, pride, ego, jealousy, tension; good days cannot come in one's life. These divine virtues come to one's life only when God realization is achieved. These thoughts were shared by SH C. L. Gulati ji-Secreatary, Sant Nirankari Mandal while addressing a mammoth congregation of saints at Sant Nirankari Satsang Bhawan, Sector-30 today during weekly Satsang.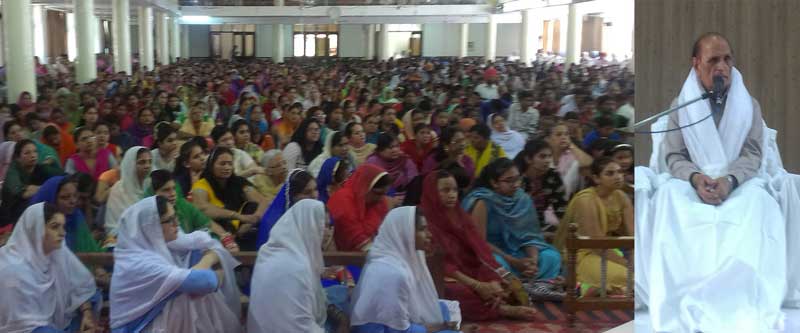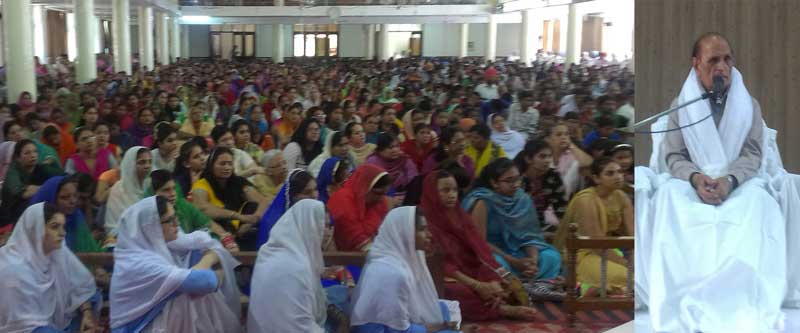 Sh Gulati ji further briefed that second International Sant Nirankari Samagam is going to be held at Toronto (Canada) from 29th June to 3rd July under the guidance of Nirankari Baba Hardev Singh ji Maharaj. Main objective of this Samagam is to get rid of negative feelings from mind of people & instill sense of Oneness & divine virtues in every one. Earlier Ist International Samagam was held at Birmingham in 2012.
Sh Gulati ji briefed about series of Blood donation camps being organized on 24th April like being organized every year across various cities in the country. He briefed that such blood donation camps are not only organized in India but everywhere in the word where mission branches are available & this series is continued throughout the year. Sh Gulati ji also told that Sant Nirankari Mandal is declared as "Brand Ambassador" by Government of India in Clean India Campaign.
Sh Mohinder Singh ji-Sanyojak, Chandigarh branch thanked Sh Gulati ji on behalf of entire Chandigarh congregation.