In conscious efforts to bring the traditional ethnobotanical medicinal practices to the mainstream medicinal realm, Tata Steel organised the second edition of Green Therapy today  at Noamundi Recreation Club. Green Therapy focuses on biodiversity and ethnobotanical traditions and is a platform to create opportunities of learning through knowledge sharing sessions, efficient utilization and nurturing of plants with medicinal value and promote tribal culture. The emphasis this year was to understand the marketing dynamics of the products made from medicinal plants, prepared with scientific aid.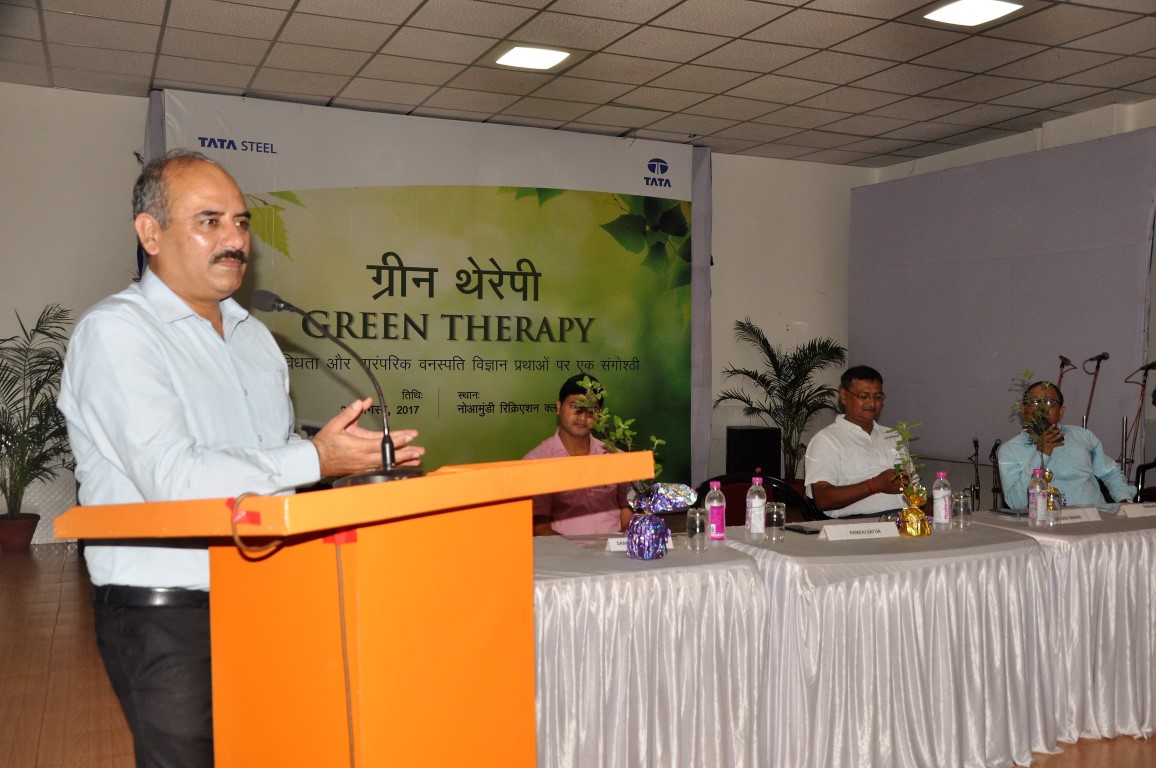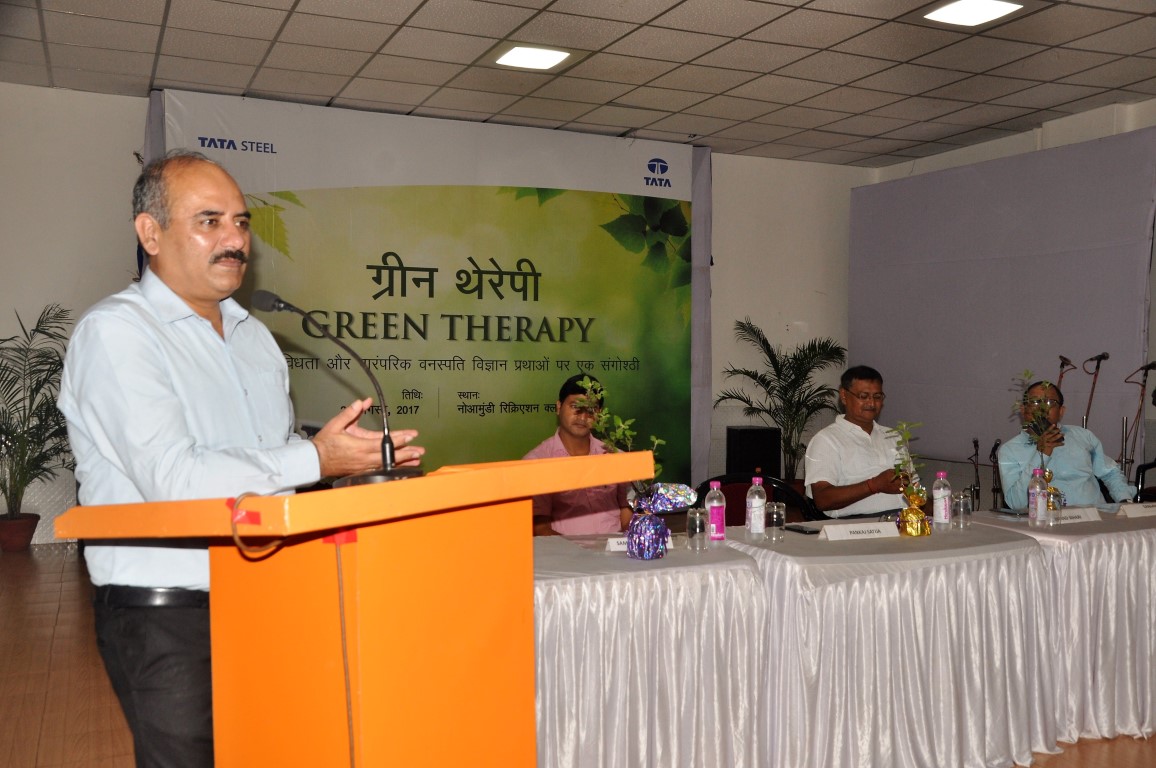 Ms Laxmi Soren ,  Member, Zila Parishad, West Singhbhum graced the occasion as chief guest.
Mr Pankaj Satija, General Manager (Ore Mines & Quarries) Division, Tata Steel in his welcome speech said : "The Hibiscus Park at Noamundi is an outcome of last year's Green Therapy brainstorming and I am confident that the second edition will be even more fruitful."
Addressing the gathering,  Ms Soren said :"Living close to nature not only helps us to stay healthy but also heals us in its own ways. I applaud the efforts taken by Tata Steel to preserve and promote biodiversity in the region."
Experts from Maharashtra, Odisha and Jamshedpur participated and presented their research work. The expert session was synchronized with the expertise of indigenous ethnobotanical practitioners of the region. During the technical session, Mr Gajanand Kale, Founder and Director of Dream, an NGO from Maharashtra explained about the marketing techniques to promote tribal medicines.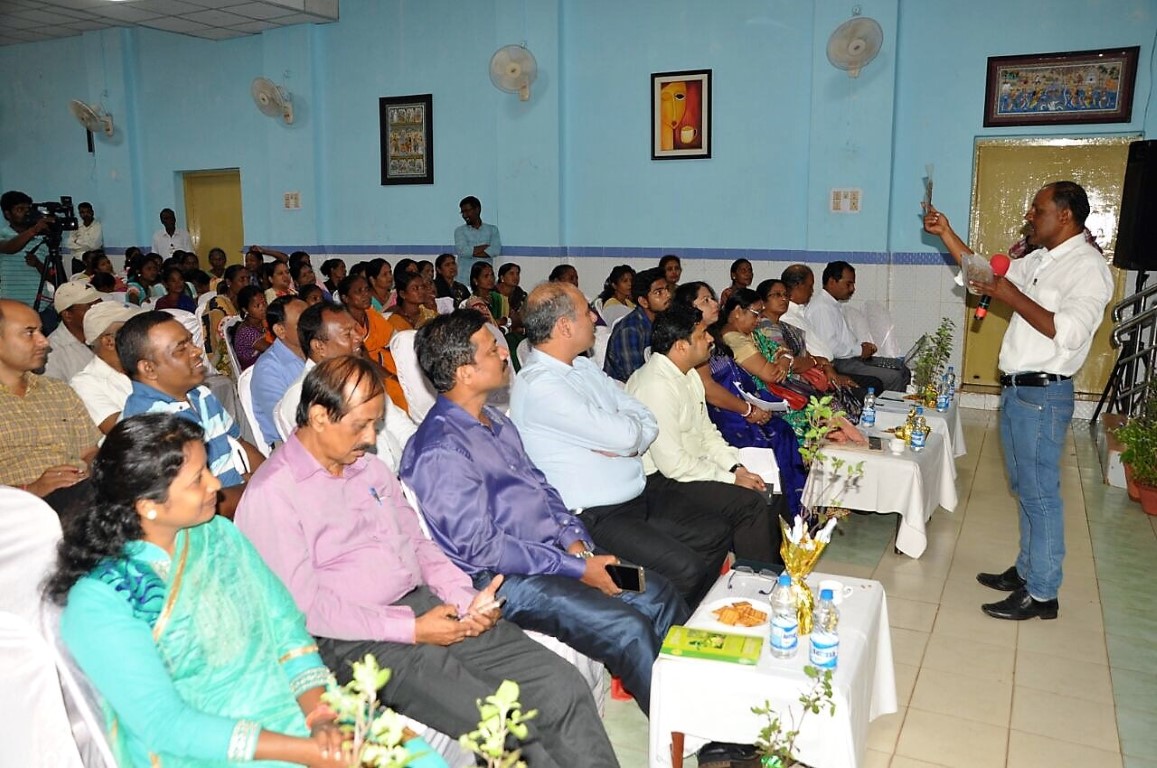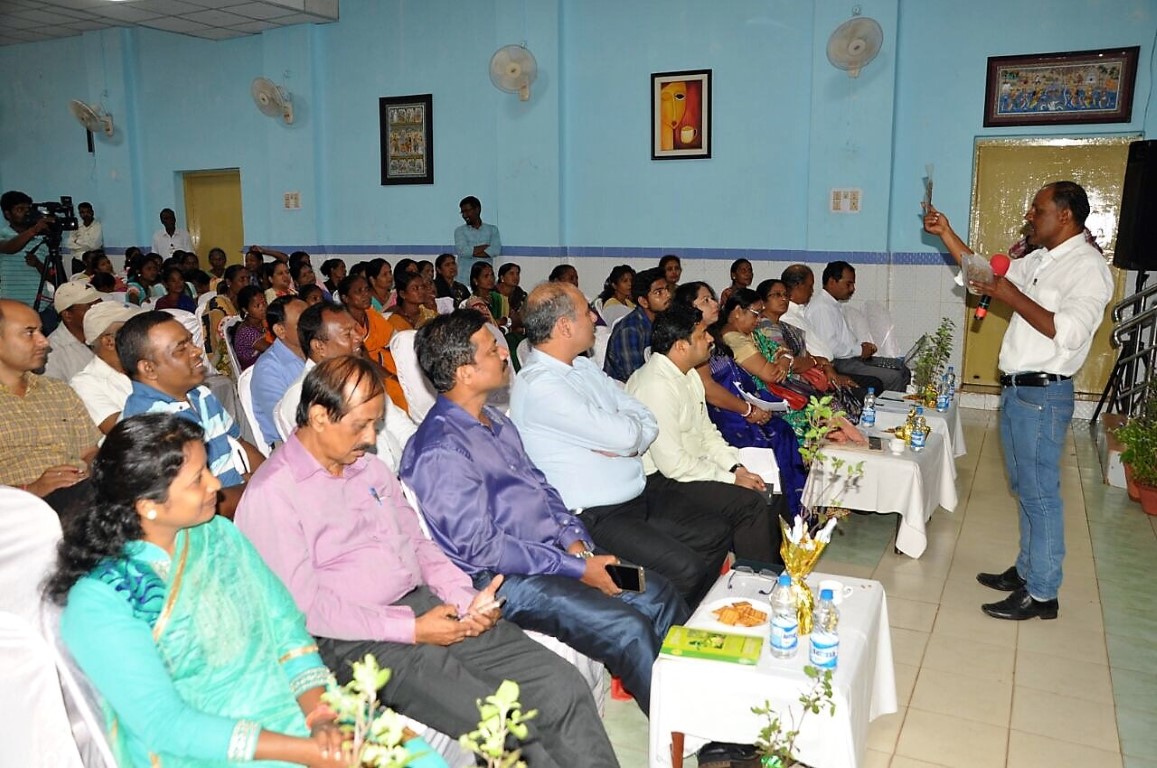 Other important researchers in the technical session included Dr. Vinodk K, Arogya Bhavan, Jamshedpur, Mr Harmohan Maharatha, Odisha Forest Service, State Medicinal Plant Board, Odisha, Mrs Mamta Biswal, Floral and Biodiversity Conservation NGO member, Sushrusha, Bhubaneswar, Odisha, Dr Arun Kumar Dash, Former Head of the Department, Odisha University of Agriculture and Technology, Bhubaneswar Dr Sunil Kumar Behra, Ayruvedic medicine specialist.
Mr Anand Bihari, Forest Range Officer, Noamundi, Mr Samresh Bhandari, Block Development Officer, Noamundi, and Mr Sanjay Das, General Secretary, Noamundi Mazdoor Union along with members from Tata Steel Rural Development Society were presented on the occasion. A total of 200 people including Manki's, Munda's and local Vaidyas from in and around Noamundi participated in the event.