The prestigious International Quality Award by Ms. Sushmita Sen at Hotel Cidade De Goa, on 17th January 2016
NewZnew (Chandigarh) : Region's leading Eye Hospital, Grewal Eye Institute which holds a JCI and NABH accreditation provides comprehensive services in the field of eye care was recently adjudged the evaluation only award for "Best Eye Hospital in India".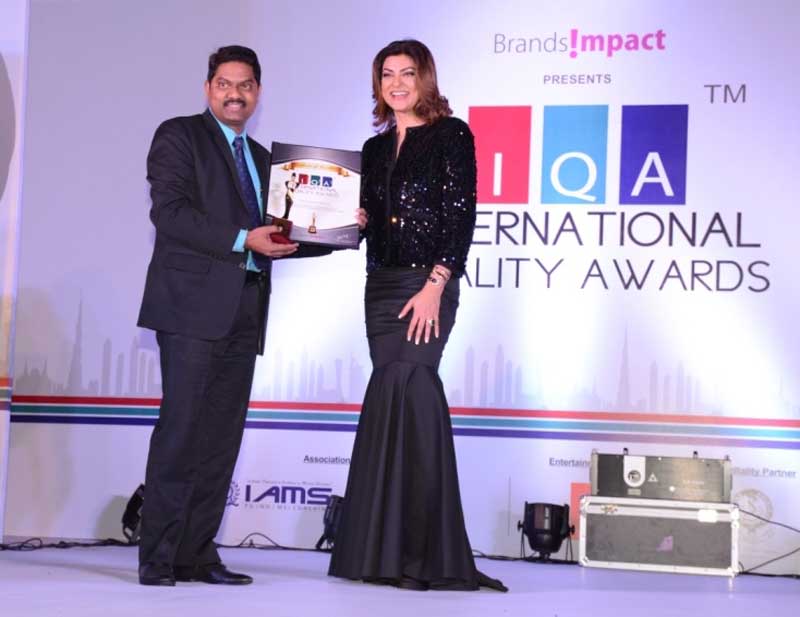 Grewal Eye Institute, has been awarded 'Best Eye Hospital in India' by      Ms. Sushmita Sen at International Quality Awards organised by Brands Impact at Hotel Cidade De Goa on 17th January 2016, Sunday.
On receiving such prestigious awards, Team Grewal Eye Institute said, "It was a great honour to receive such an award as leader for learning because recognition makes us feel prouder and prompts us and my team to work harder in providing excellent customer satisfaction.
Grewal Eye Institute (GEI) is the world's fourth JCI accredited and India's first ISO 9001:2000 certified eye care hospital which also was accredited by NABH. GEI introduced the revolutionary ROBOLAZR Cataract Surgery for the first time in India. ROBOLAZR is a blade-free laser procedure which has brought in a paradigm shift in the cataract surgery scenario and promises excellent results for the patients. GEI also introduced ReLex SMILE, new 3rd Generation Laser Vision Correction which is safe as well as pain free. Patients from across the country can now opt for this procedure at Grewal Eye Institute, the region's leading Eye Care Chain. GEI became the first institute in the entire Indian Sub-Continent to offer the revolutionary C3R Treatment for the dreaded Keratoconus disease.
The informative & user-friendly website 'www.gei.co.in' assists patients both from India & abroad. The institute keeps conducting various eye camps, public education seminars and symposiums for the Continuous Medical Education of Ophthalmologists, on a regular basis.