newznew (S A S Nagar) : Iconic singer, Gurdas Maan is back with the most anticipated album of the season titled – Punjab. This album is very close to Mr. Maan's heart because it is about his motherland – PUNJAB!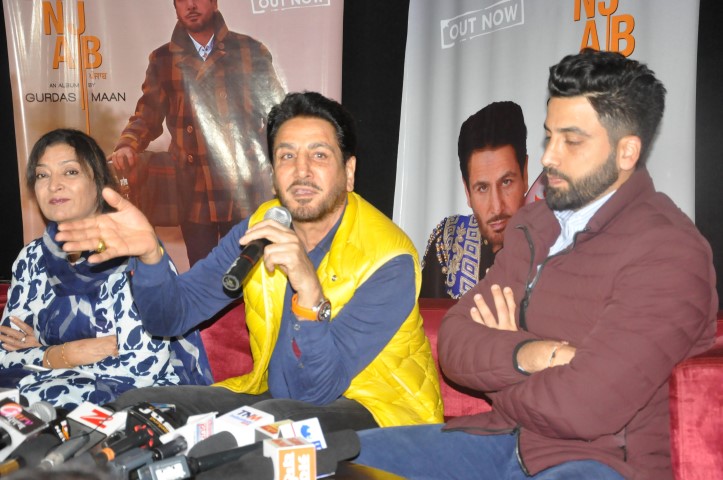 The Album's title track bearing the  same name as the album—Punjab, was released by holding its preview at a press conference held at PVR, The North Country Mall, Mohali by Gurdas Maan & the team behind the Album – which included Gurdas Maan's son Gurickk Maan, Sumeet Manchanda,MD, Unisys Saga Music, Music Director Jitender Shah & Mrs Manjeet Maan.    Releasing on Saga Music, the title track, Punjab is conceptualized and directed by his Gurdas Maan's son Gurickk G Maan. The video of this song is produced by Sumeet Singh and Manjeet Maan & is uniquely directed.  Gurdas Maan will be seen doing things that he's never done before in any other video of his, for example, flying, time travelling, pushing boundaries and breaking stereotypes.
The song has been completely shot outdoor on live locations in Patiala, Jalandhar, Amritsar and other parts of Punjab, within a span of 8 days. Mr. Maan has performed all the risky stunts himself without using body doubles.  There were shots where he was required to be suspended almost 120 feet in the air.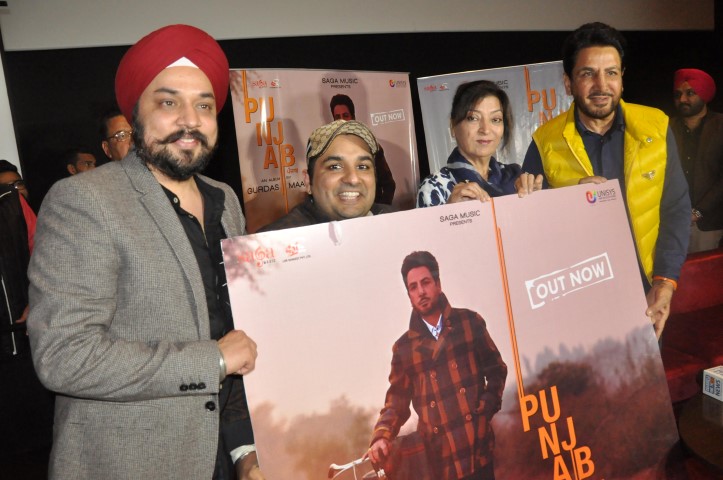 The first song, title track Punjab, was released today which will be followed by the second song and video which is scheduled for the first week of March.  Third song along with the entire album will release sometime in the mid of March.
While talking to the media, Gurdas Maan said, "My motherland Punjab and it's loving people is the reason why I am what I am today. I have gathered immense love and respect from worldwide Punjabis and as an artist it is my responsibility to give back my bit to my love, my land Punjab."
Producer of the song Sumeet Manchanda quoted, "We are struggling to convince digital platforms to make Punjabi language as an International language rather than just restricting it to a regional base. We believe that with Maan Sahb's album we can touch those numbers where we can prove our point to the platforms."
Punjab is a very unique take on the state of Punjab, and its changing ways. The video has a very unique concept which narrates the current scenario of Punjab. It showcases Mr.Maan getting someone back to Punjab.
The album captures all the colors of Punjab with songs for every mood – Happy, romantic numbers, dance number, religious song etc.
Punjab
Tenu Mangna Na Avey
Makhna
Mittar Pyare Nu
Ankhian Surmey Waliyan
Chann Ve
Hauli Hauli Chal Kudiye