newznew (Chandigarh) : Maharishi Dayanand Sarswati 's 193rd  birthday will be celebrated by Kendriya Arya Sabha at Arya Samaj, Sector 7, Chandigarh. Regarding this a special meeting was held at Arya Samaj Sector 7-B Chandigarh under the  chairmanship of President Ravinder Talwar.
Press Secretary Dr. Vinod Kumar told that this program will start from 17th February and will conclude on February 21.   A grand Shobha Yatra will be held on18th February to mark the occasion, which will start from Arya Samaj, Sector 7, and passing through sectors 7, 8 Gurudwara, 17-18 Govt.Press light point and 18, market of 18, 19 and it will be concluded at Arya Samaj, Sector 19.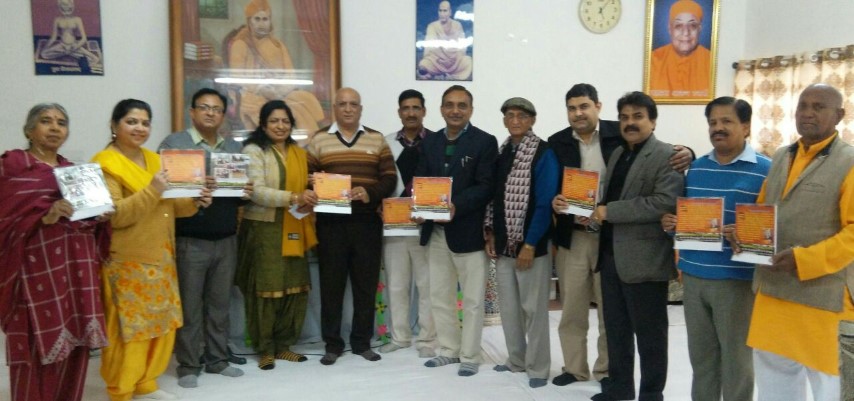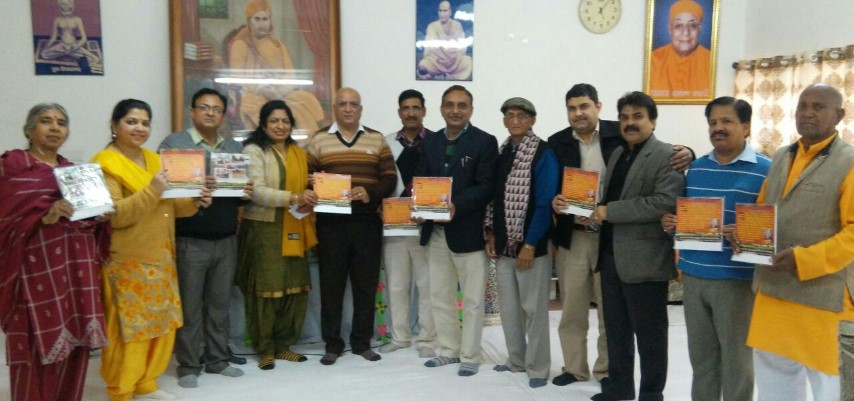 The D.A.V.educational institutions and Arya Samaj organisations of Chandigarh,Panchkula, Mohali,Derabassi and Surajpur will participate in it with full zeal and zest.Well decorated horse riders with flags,scenic presentation  from the life of Swami Dayanand Sarswati, Vedas, yajna, patriotism, arya traditions,environmental purity , children with small flags bearing  Aum ,distribution of vedik literature and a large number of vehicles of different models will
make the Shobha Yatra remarkable. A calendar of new year of C.L. D.A.V. Model School Sector 7B, Chandigarh was also released on this occasion.
Raghunath Rai Aryar, Prakash chander Sharma, B.R. Gupta, Sumedha Mahajan, Ishwar Hinduja, Col. Dharamveer, Principals of DAV schools and colleges, many dignitiries of  Arya Samajas  attended this meeting.