Gurugram kids enliven Gardener's theory, elicits 8 intelligence skills
'MI –me' Competition designed by Suncity School is inspired by Howard Gardner's theory of Multiple Intelligences
Howard Gardner is an American developmental psychologist and Professor of Cognition and Education at Harvard University
Eminent schools such as Amity International School, Blue Bells School, DAV School, GD American Montessori among participants
Children from 'Akshar Foundation', a non-profit organization, were invited and were provided a platform to showcase their talent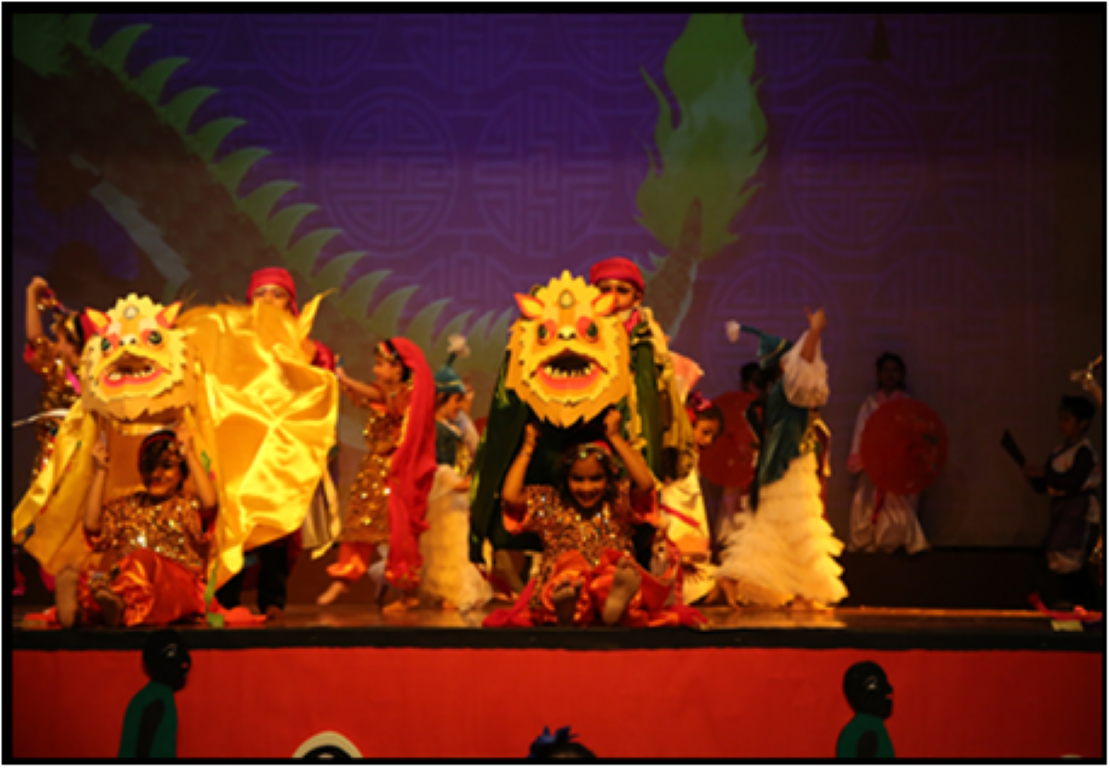 Suncity School organized the 8th edition of their largest inter-school competition – "Multiple Intelligence-MI ME." Over 160 students from 11 reputed schools from Gurugram participated in the competition. The chief Guest on the occasion was Ms. Sunita Nagpal, Principal, Delhi Public School, Sushant Lok. Eminent schools such as Amity International School Sector- 43, Manav Rachna International School Sector-43, Blue Bells Public School Sec-10, Blue Bells Preparatory School Sector- 4, DPS Sector- 14 were among participants.
The competition 'MI-me' is a first of its kind initiative by Suncity School and has been meticulously designed in sync with Howard Gardner's Theory of Multiple Intelligence. The platform provides an opportunity to students to explore and evaluate their intelligence traits and latent talents. The annual inter school competition had an array of activities specially designed for the students of Elementary Year Programs.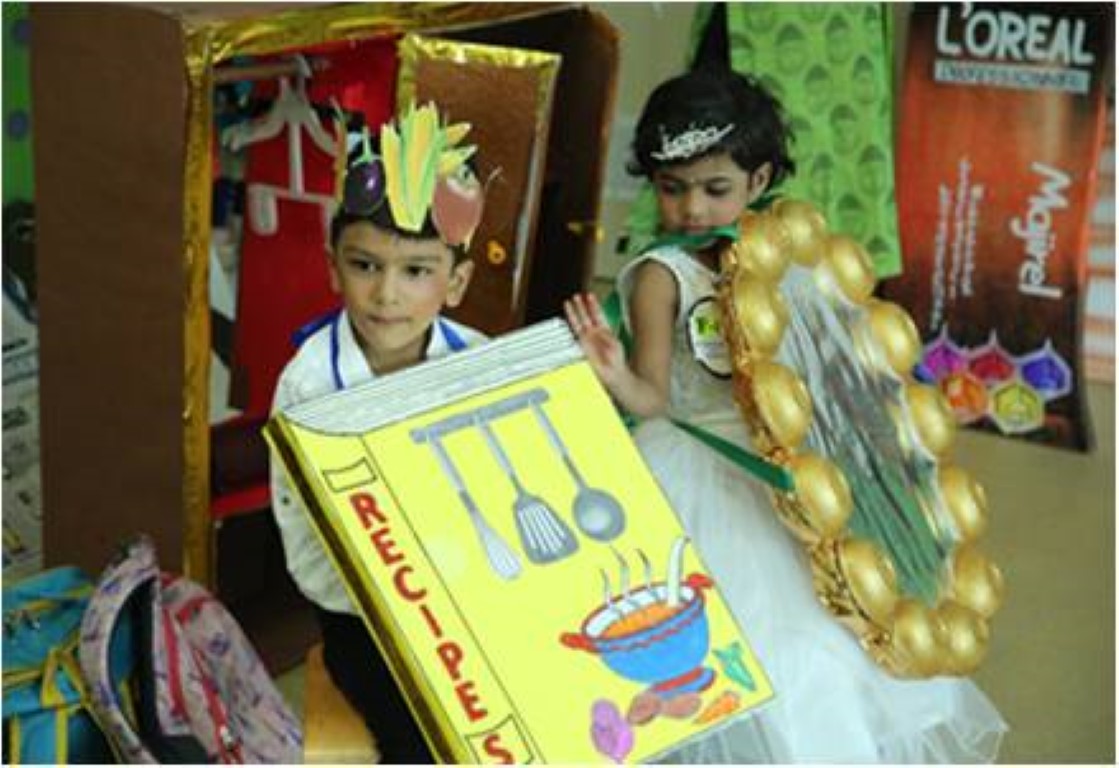 The competition was organized in three groups and students from Pre-Nursery, Nursery, and Kindergarten participated in the 8 activities namely- Cartoon Carnival, Exploring Negative Space, Trading the Spices, My Grandparent's Attic, Balance the Blazing Ball, East Meets West, Routes to Roots. The competition was adjudged by the eminent panel of judges including Ms. Sunita Nagpal, Mrs. Mansi Goel and Mrs. Rupa Chakravarty.
Children from 'Akshar Foundation', a non-profit organization, were invited and were provided a platform to showcase their talent. They gave a laudable performance.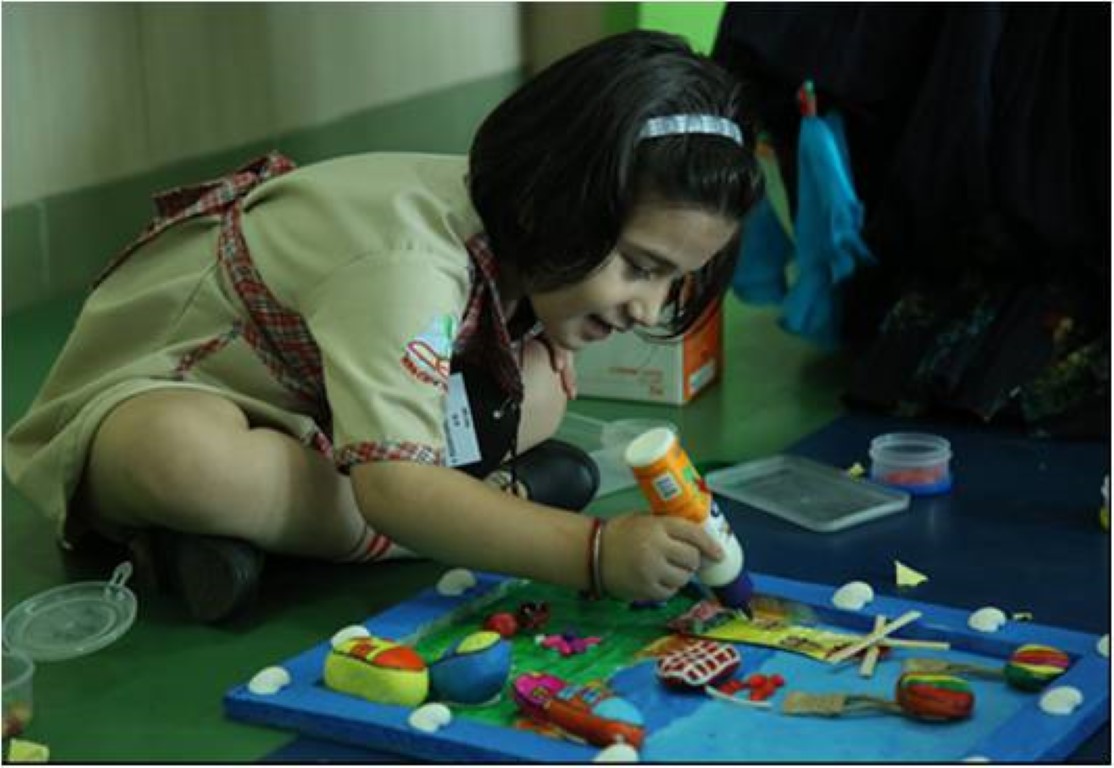 "Our objective for this competition is to provide an extra nudge to our students to hone the skills of all eight intelligences and elicit the best from within themselves. We, at Suncity School nourish and nurture our young souls on the basis of the 8 multiple intelligences. Keeping this vision in mind, we organize this event every year with skillfully designed activities. I want to thank the teachers and the schools for their active participation and making this event a great success." Said Mrs. Rupa Chakravarty, Principal, Suncity School
DPS SCHOOL, SECTOR 45 aced the competition by accumulating the maximum number of prizes. Jass Arora of Nursery class from Manav Rachna International School, sector-51 and Ikshit Chutani of Kindergarten from DPS School Sector-45 was enitled the MI-ME champion of the day.
An elated Ms. Sunita Nagpal, Principal, DPS, congratulated the winners of the competition and lauded the efforts of Suncity School for organizing MI-ME competition.
Howard Gardner is an American developmental psychologist and Professor of Cognition and Education at Harvard University. Gardner articulated eight criteria for a behavior to be considered intelligence rather than seeing intelligence as dominated by a single general ability. The eight abilities are – musical–rhythmic, visual–spatial, verbal–linguistic, logical–mathematical, bodily–kinesthetic, interpersonal, intrapersonal, and naturalistic.
The winners of different events were:
CARTOON CARNIVAL (PRE- NURSERY):  Parv Mathur, Blue Bells Preparatory School, Sector 4
EXPLORING NEGATIVE SPACE (PRE- NURSERY):  Gaurika Saxena, DPS School, Sector 45
TRADING THE SPICES (PRE- NURSERY):  Garv Kamboj, Blue Bells Preparatory School, Sector 4
MY GRANDPARENT'S ATTIC (NURSERY):  Navya Kumari, Blue Bells Public School, Sector-10
BALANCE THE BLAZING BALL (NURSERY): Advay Mallan, DPS School, Sector 45
EAST MEETS WEST (KINDERGARTEN):  Ayra Moin, DPS School, Sector 45
ROUTES TO ROOTS (KINDERGARTEN):  Arnay Yadav, K.R. Mangalam World School