Sargi aur Diya exhibition attracts enormous visitors on the first day; proves to be the one-stop destination for Diwali & Karvachauth shopping!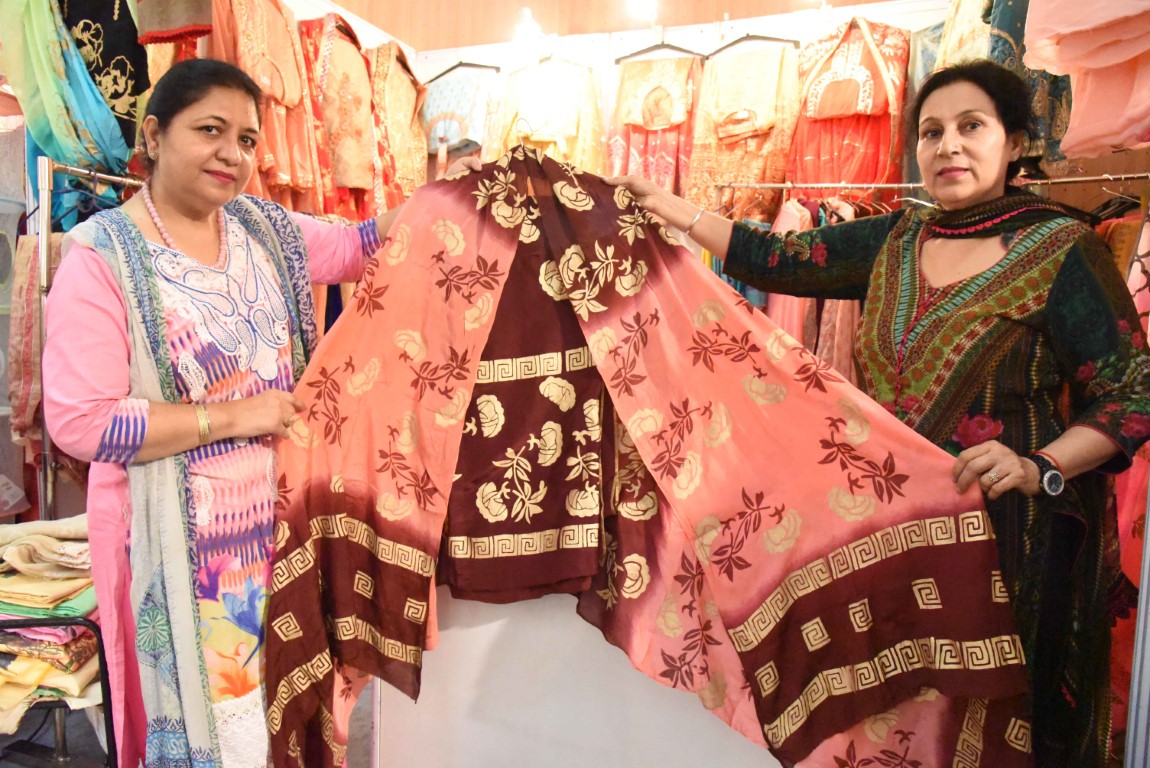 A few short months after Mitali Munjal ascended the successful 'Veer Di Veera' exhibition; Suhanee Events Horizon makes a comeback in the City Beautiful with the first-of-its-kind Diwali and Karwachauth exhibition, 'Sargi Aur Diya'. The first day of the three-day exhibition opened today at Himachal Bhawan, Sector-28, Chandigarh.
"The main aim of the exhibition is to celebrate the opulent culture and heritage of our country by celebrating our rich festivities, Diwali and Karvachauth in the best way possible," informed Mitali Munjal, Organizer at Suhanee Events Horizon.
Read More : 'Nikaah' – A Wedding & Lifestyle Exhibition Starts at Himachal Bhawan
Mitali further elaborated, "On Karvachauth, Indian women start their day with Sargi and then go on fast for the whole day. However, the concept of 'Sargi' is becoming jeopardized as people have started moving towards western culture; forgetting their roots. So, the title of our exhibition basically inspires its roots from the rich festivities of Karvachauth and Diwali, and the exhibition proves to be a one-stop destination for the same."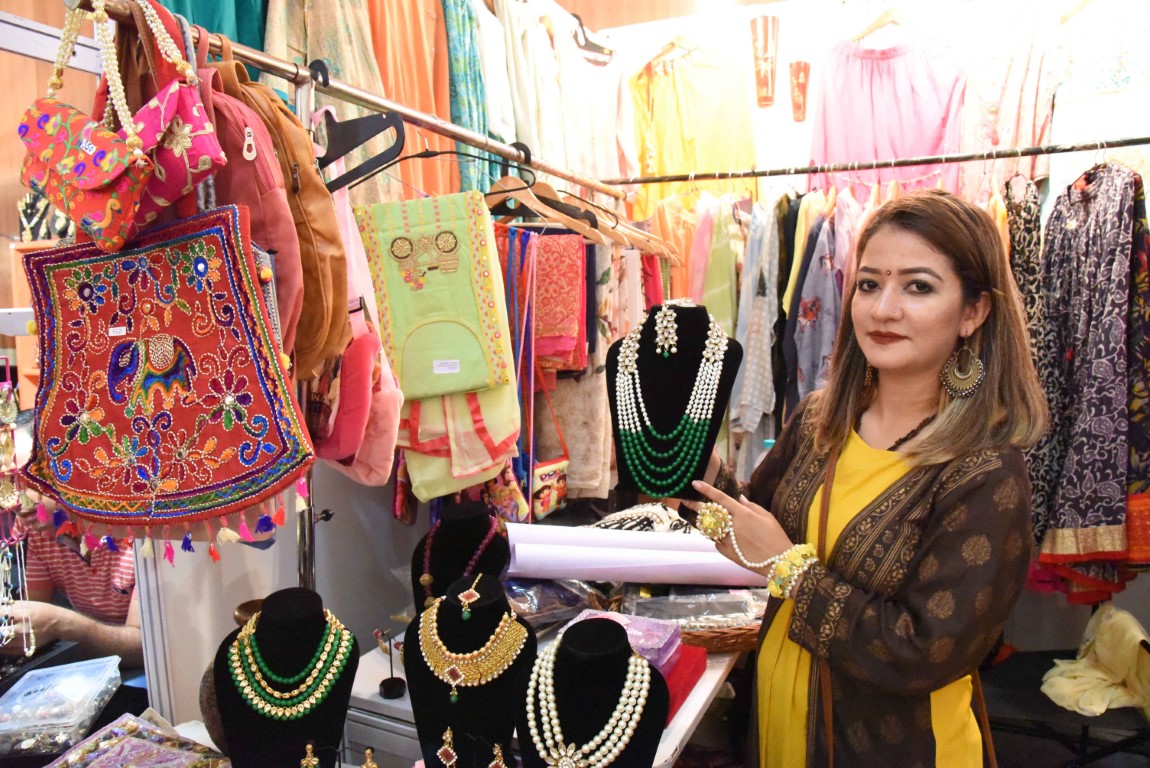 The first day of the Sargi Aur Diya exhibition witnessed exhibitors from across the country, including Hardik Jewellers (Bikaner), Sargun Studio (Jaipur), Supriti's Phulkari, Myrahh (Hyderabad), Simbha creations (Delhi), Diva creations (Delhi), Sanna creations (Delhi), Kohinoor by Nitin Chawla (Mumbai), Footcry (Yamunanagar), Decor & Designer's , Shagan se Shehnai , Tantra, and Razzi collection, to name a few.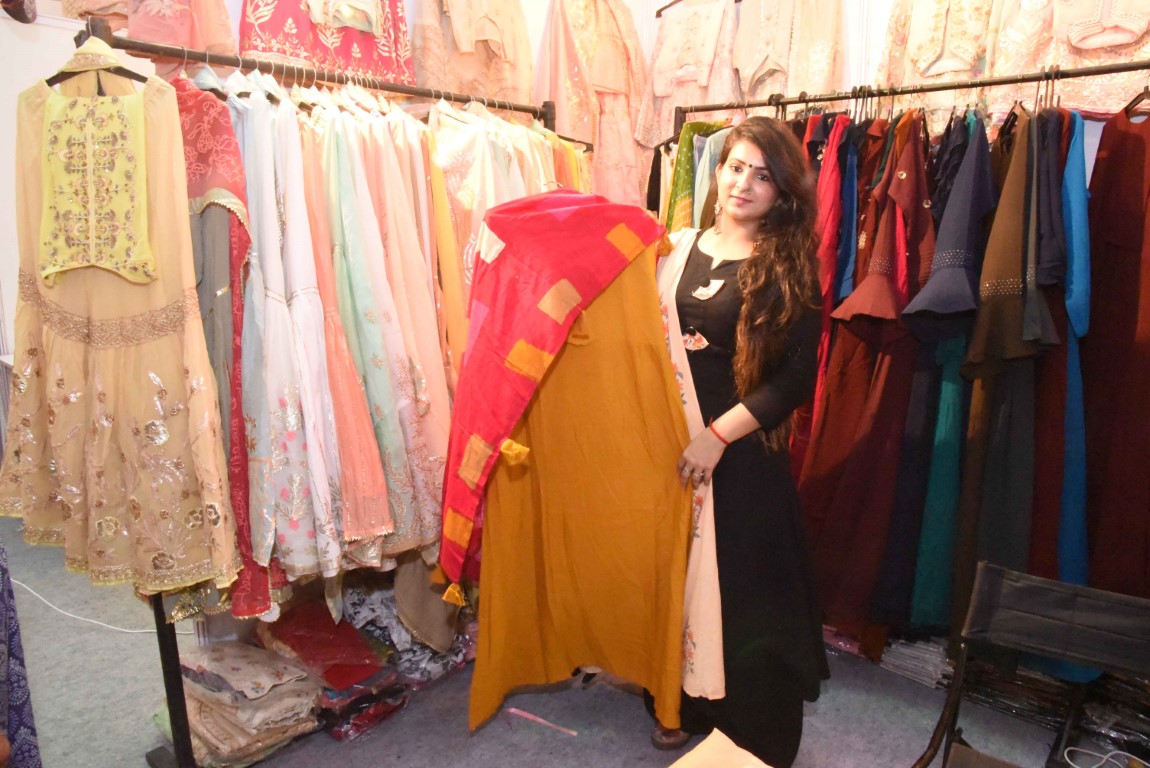 "The festival of lights being around the corner, we have made special arrangements for Diwali shopping. From gift products at customized prices to home décor, dry fruits, lights & candles, the exhibition has it all," smiled Mitali.
Read More : Utsav By Trends An Exhibition Themed On Teej Rakhi Starts
 "The exhibition even has in store, intricate and exquisite jewellery from different parts of the country which are sure to enhance the glam quotient of all the beautiful ladies out there. So, this festive season, make the most of our celebrations by shopping at Sargi Aur Diya Exhibition!" she concluded.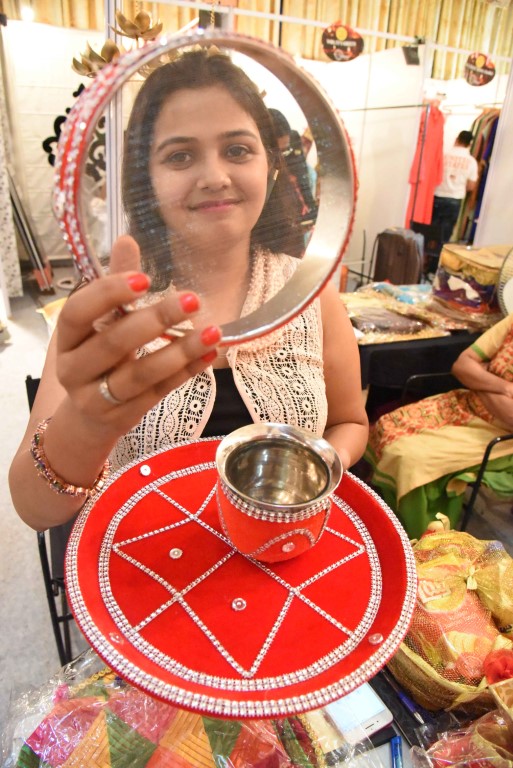 The first-day of this Karvachauth and Diwali special exhibition touched upon the myriad culture of the country and different ways of celebrating the festivities magnificently. Exhibitors and visitors from different parts of the country participated pro-actively in the exhibition; making the first day of 'Sargi Aur Diya' exhibition a huge success.
The exhibition will continue till September 9, 2018, from 11 am to 9 pm; each day illuminating the resplendence of of Karvachauth and Diwali in the best way possible.