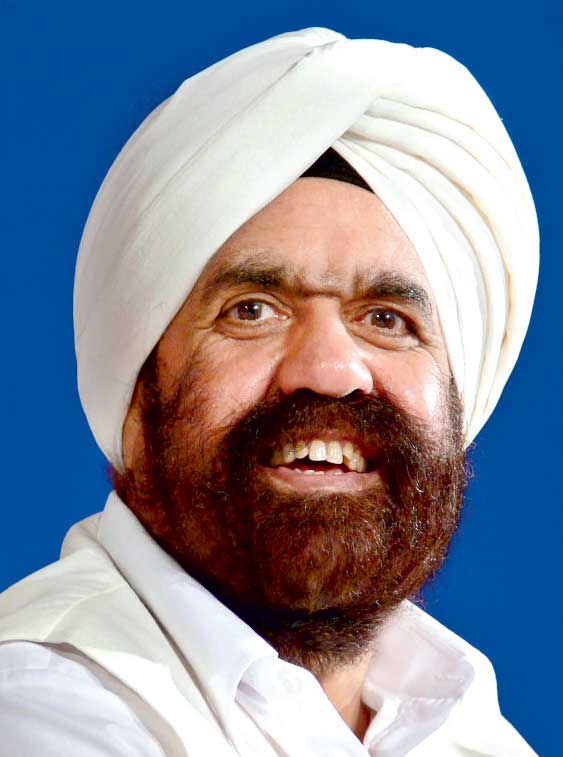 NewZNew (Chandigarh)  : H.H. Sant Rajinder Singh Ji Maharaj, head of Sawan Kirpal Ruhani Mission is visiting Chandigarh for a spiritual discourse program on 11th March, 2015. The 1 day spiritual event is being organized by the Chandigarh branch of Sawan Kirpal Ruhani Mission at the grounds opposite Batra Cinema, Sector 24 C, Chandigarh from 6 pm onwards. Thousands of people not only from Chandigarh, but all over the world will be attending this divine program. This information revealed by Misson Dharamvir Singh Bhakoo, Public Relations Officer, Mission and Mr Shayam Lal, Vice President, Chandigarh Branch,
Mr Shyam Lal and Dharamvir Singh Bhakoo said Late in the evening of 11th March, Maharaj Ji will also give Initiation, where Maharaj Ji would connect the seekers of truth to God.
Mr Shyam Lal told that H.H. Sant Rajinder Singh Ji Maharaj is spreading the message of Love, Unity and Peace through meditation all over the globe. For his untiring work and unfailing commitment he has been awarded with various accolades along with 5 doctorates by various countries. H.H. Sant Rajinder Singh Ji is an internationally celebrated writer and his English books such as: 'Meditation as Medication for the soul', 'Spark of the Divine', 'Empowering your Soul through Meditation' and 'Inner and Outer Peace through Meditation' have been rated as best-sellers worldwide in the field of spirituality.
Dharamvir Singh Bhakoo said that Sawan Kirpal Ruhani Mission is a common platform for people of all faiths, age, caste and communities. It is committed to spirituality, compassion, peace and service to mankind. It has over 2000 centers all across the globe and its literature is available in more than 55 languages. The Indian headquarter of the organization is in Vijay Nagar, Delhi and the International headquarter is in Naperville, USA.