MULTIPURPOSE BUS STAND TO COME UP IN 17 ACRES OF LAND
newznew (Bathinda) : The Union Minister for Food Processing Industry Mrs Harsimrat Kaur Badal today laid foundation stone of ultra modern AC bus stand, laced with various civic amenities, worth Rs 45 Crore that is coming up near Bibiwala Road.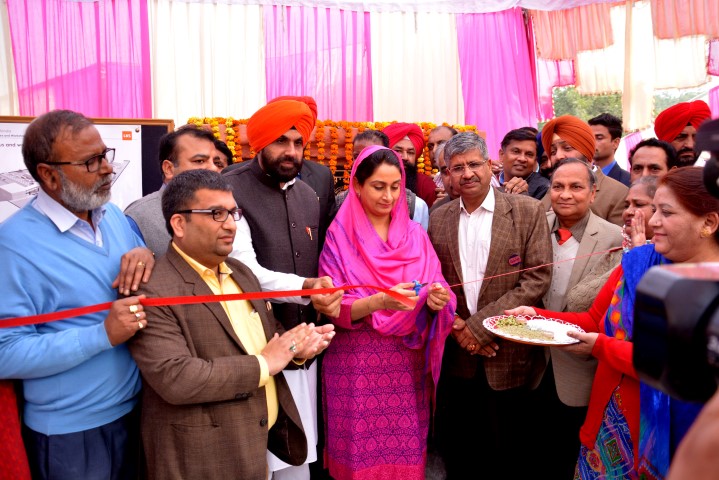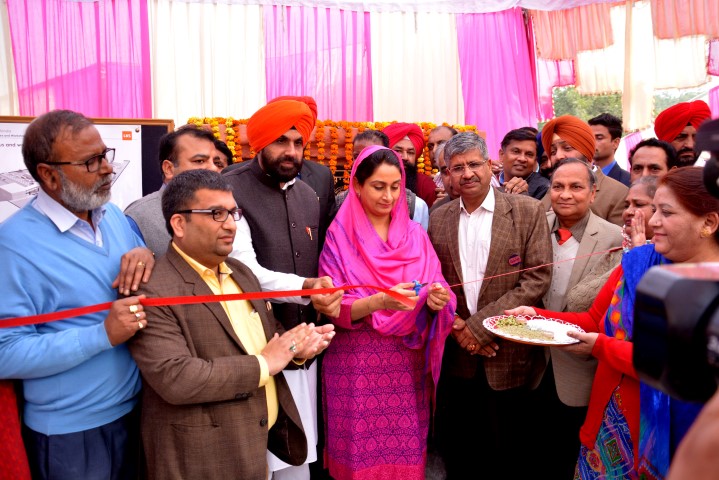 Laying foundation stone of the world class bus stand near Barnala bypass in the presence of MLA Mr Sarup Chand Singla, chairman Bathinda Improvement Trust Mr Dyal Singh Sodhi, the Union Minister said that the bus stand is coming up in 17 acres land of Bathinda Improvement Trust of which 2 acres of land will be covered under workshop, bus stand will be in 8 acres and another 7 acres is dedicated as business area wherein various business entities will set up their ventures.
She said that the bus stand is laced with various facilities for passengers. One of the main features will be that the passengers will not have to mix up with bus traffic while boarding or de-boarding from the bus. Each bus will have a dedicated terminal.
Mrs Badal said that 7 acres of land has been kept reserved as business area wherein different shops will come up. The bus stand will have 40 bus counters and 10 ticket counters. Besides this there would be 10 to 15 counters for local and mini buses. There would be separate counters for AC buses. The bus stand has facility for 1000 passengers and will have AC waiting rooms. The passengers will also have facilities for drinking water, toilets, canteen at the ground level.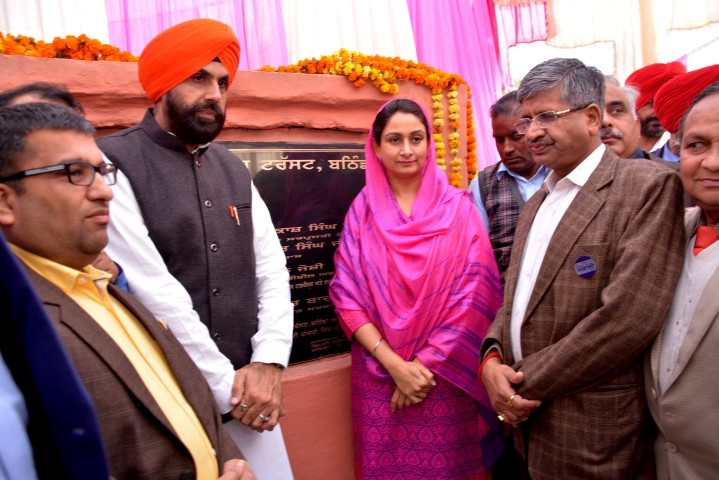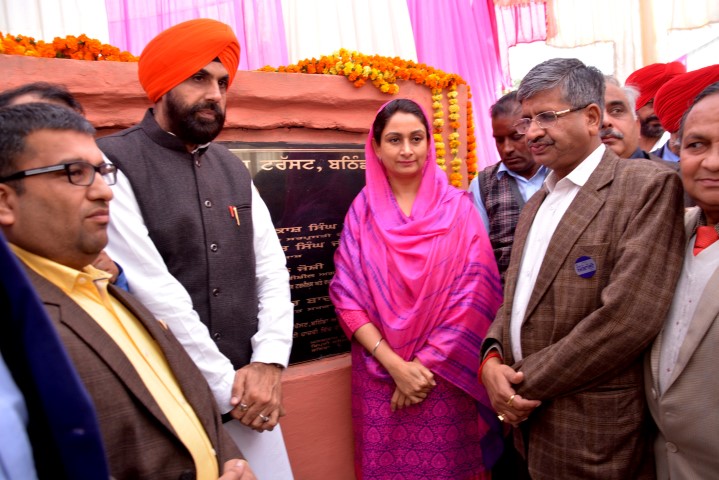 Also a huge car parking space with capacity of 200 cars will come up and for two-wheelers another parking lot of 200 vehicles will come up. She said that with the bus stand moving out of city, people will get respite from the traffic problem.
The Union Minister also laid foundation stone of a new bridge that is to be constructed over the Sirhind canal connecting village Kothe Amarpura with PUDA Urban Estate phase 4 and 5 thereby easing out bottle necks on Goniana Road. The bridge will be constructed at a cost of Rs 3.5 cr, which will be 3 m wide and would be four lane.
Prominent among others present included MLA Mr Sarup Chand Singla, chairman Bathinda Improvement Trust Mr Dyal Singh Sodhi, Mayor Mr Balwant Rai Nath, senior deputy Mayor Mr Tarsem Goyal, deputy Mayor Mrs Gurvinder Kaur Mangat, BJP city president Mr Mohit Gupta and others.