Announces Investment of INR 100 crore and New Manufacturing Facility
Expands presence in New Delhi with 160+ Flavors & 35 Exclusive Ice Cream Parlors
NewZNew (Chandigarh) : Havmor Ice Cream, India's leading 100% pure milk ice cream brand that has delighted many with its delicious offerings since 1944, today announced its entry in New Delhi and North India. Havmor will be available in New Delhi and the surrounding states with a diverse range of ice creams giving North India a smooth and creamy taste to relish. The brand will invest INR 100 crores over the next 36 months which included a new state-of-the-art manufacturing facility in Faridabad and a production capacity of 1 lac litres of ice cream per day. This new facility will increase an overall production capacity to 3.5 lac liters of ice cream per day.
Havmor's strategic business focus and growth plan aims at exploring newer markets and strengthening its presence across India with an aggressive expansion plan which includes over 100 ice cream parlors and 10,000 retail outlets. Havmor continues to provide 100% pure milk ice cream for the last 40 years, while the Indian Industry has moved towards Frozen Dessert, a substitute made out of vegetable oils. Havmor's diverse range of products includes first of its kind flavors like saffron pinenuts, paan, whisky and a Chotta Bheem range targeting all segments of consumers from kids to adults.
Commenting on the new market entry and diverse range of innovative products, Pradeep Chona, Chairman & Managing Director, Havmor Ice Cream Ltd said, "We are happy to announce Havmor's 8th market in India. We will introduce a diverse range of pure ice creams especially for consumers in Delhi taking into consideration the rich history & mouth-watering food as well as high consumption of ice cream. With Havmor, they will now enjoy pure and creamy varieties of unique flavors. We are confident that within no time, Havmor will reach every part of the city; gradually capturing the taste buds across North India."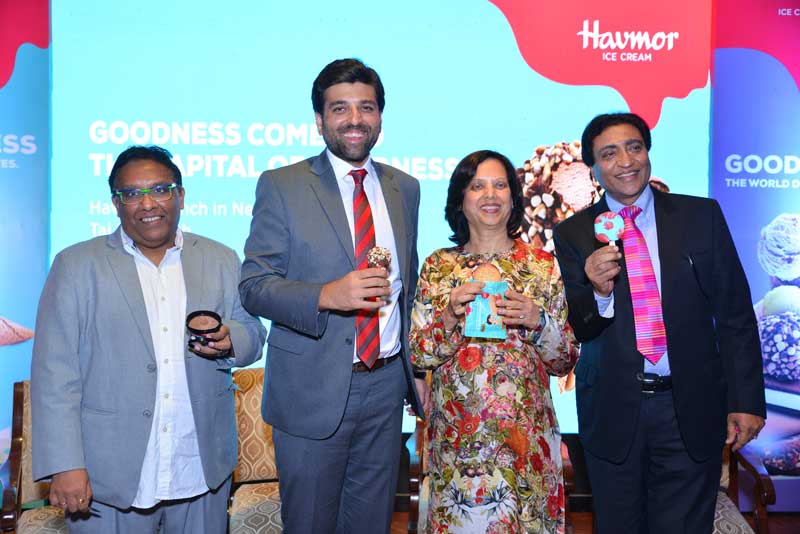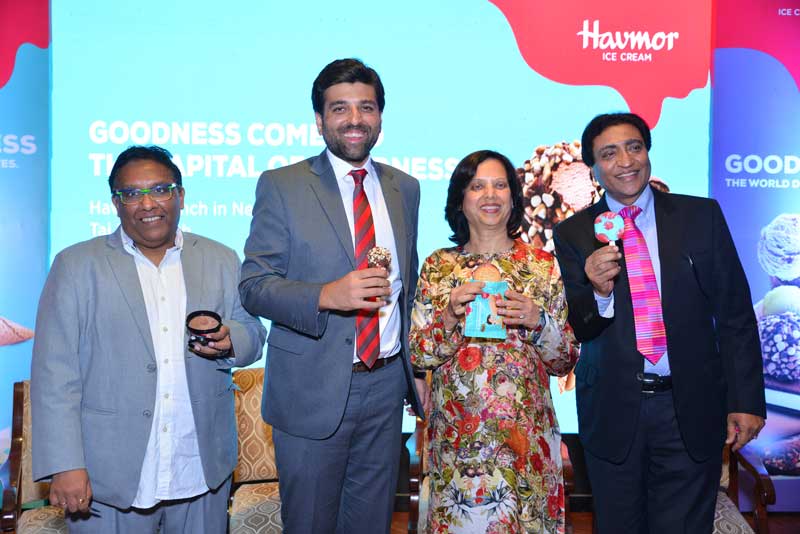 The INR 100 crores new state-of-the-art ice cream manufacturing facility at Faridabad aims to complete the first phase by December 2016.  The facility will manage a complete range of pure ice creams using milk as the main ingredient and maintaining the highest quality standards. In addition to the two plants in Gujarat, the new manufacturing facility will streamline the production as well as efficient distribution across the northern market.
Commenting on the growth and expansion plan, Ankit Chona, Managing Director, Havmor Ice Cream Ltd. said, "We are excited to be in New Delhi. As part of our exclusive retail expansion, we are planning to open 10 exclusive ice cream parlors in New Delhi by June 2016 and another 25 by the end of the year.  We are one of the fastest growing ice cream brands in India and we see huge opportunity for growth in the pure ice cream segment. The group has grown to INR 450 crore in the last fiscal and aims to increase the turnover to INR 1000 crore by 2020.
He further added "The ice cream industry in India is expected to grow to INR 7000 crore by 2018 and with our new product launches  this summer, we aim at indulging our newer markets with new flavors by treating them with pure, fresh and creamy Havmor ice creams made with 100% pure milk."
Currently with over 30,000 retail outlets & with a strong presence in Maharashtra, Rajasthan, Madhya Pradesh, Goa & Telangana, Havmor will aggressively expand its operations through various retail partnership and ice cream parlors across the northern region.
Today, Havmor has 160+ ice cream varieties and ranges under its portfolio; which includes Premium Range, Signature Range, Blockbuster, Turbo Cones, 98% Fat Free, 100% Sugar Free, Ice Cream Cakes & Pastries, Ice Cream Sandwich, Assorted Candies, Ready to Eat Cups, Novelties, Bulk Packs, Combo Packs, etc.
Havmor Ice Cream is available in various packs and price range starting at INR 10 to INR 350.