NewZNew (Chandigarh) : HDFC Bank Ltd., today announced the launch of Missed Call Mobile Recharge, a simple yet revolutionary way to top up your prepaid mobile number. HDFC Bank customers can now recharge their mobile by giving a missed call, without the need to visit a shop, log onto a website or open an app. Further, customers can also add his family or friends to avail of the missed call mobile recharge service.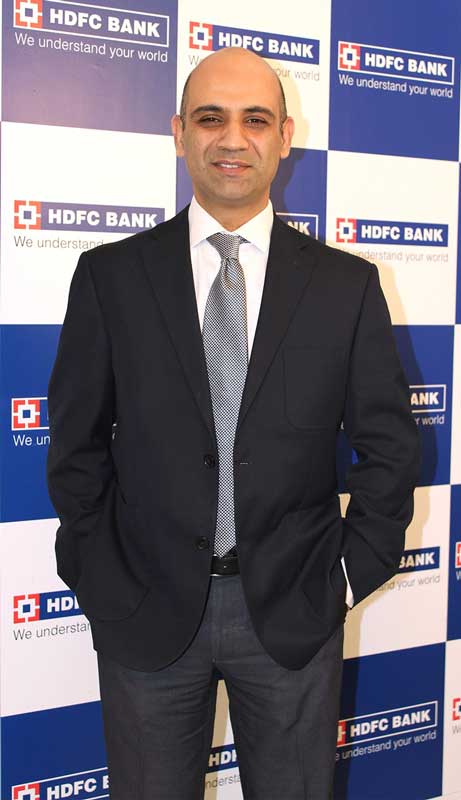 Nitin Chugh, Country Head – Digital Banking, HDFC Bank "Missed call mobile recharge further simplifies the process of recharging pre-paid numbers. Even if a customer is on the road or based in a remote location, all he has to do is give a missed call to re-charge his phone. Further, this service gives the customer the option of adding family members, friends or dependents. We believe this is a unique service in the pre-paid market, which accounts for a large chunk of mobile phone users in India." This service allows the Bank to tap into an estimated 900 million pre-paid mobile customers which includes approximately 84 % smartphone users and 92% feature phoneusers. There are over 1 billion mobile subscribers in India.To use this facility one doesn't need a data plan, making it particularly useful in smaller towns and rural areas, where internet connectivity is low. To activate the service, customers can send an SMS from the mobile number registered with the Bank to 7308080808.
A default recharge amount of Rs 50 is set, but the customer can also set his favourite recharge amount, ranging from Rs 10 to Rs 250. The next timewhenthe customer needs a recharge, he can give a missed call on 7308080808 and the fixed amount is credited to his mobile number. The amount gets debited from the customer's HDFC Bank account. Once activated, the service can be used on any phone across any telecom operator. Further, HDFC Bank customers can also add family members and friends for this service and authorize them to recharge their mobile through Missed call by debiting customer's own account.
The initiative is part of the bank's strategic focus on customer convenience, access and delight, using technology as an enabler. In line with this, post the launch of 'Go Digital' campaign in 2014, with the 'Bank aapki mutthi mein' offering, HDFC Bank has launched a host of new and very successful digital banking products. These include 30 minute paperless auto loan using Biometric technology, 10 seconds personal loan on netbanking, PayZapp, Chillr, and the recently introduced instant loans at ATM. This is in addition to HDFC Bank's powerful Netbanking portal and official mobile banking app, which allows customers to perform over 205 and 85 different types of transactions, respectively.
These innovations received recognition at the prestigious IBA Banking Technology Awards held last month. HDFC Bank has won the Technology Bank of the year, Best use of Digital and Channels Technology, and Best Payment Initiatives awards in the large banks category at the IBA Awards. In addition to the digital initiatives, HDFC Bank is also reaching to out to people through its nation-wide distribution network. As of December 31, 2015, the Bank had 4,281 branches and 11,843 ATMs across 2,505 cities.